Your career, backed by Guardian
Find your next job at Guardian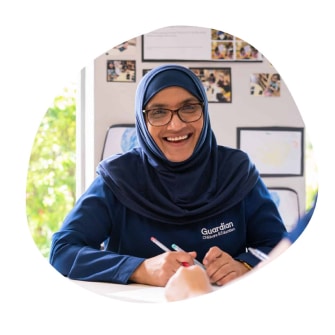 Lead your ongoing professional learning and development
You are the heart and soul of our organisation. You chose to work in early childhood education, and we want to be part of the reason that your career is fulfilling and rewarding. Our professional learning and development opportunities empower you to grow and thrive in your role.
Be inspired
Guardian is a place where amazing people inspire each other, and we provide the resources for great ideas to flourish.
Share and hear best practice from our specialist teams at regular webinars.
The Guardian Way is an accessible and simple platform that puts all your resources and tools at your fingertips.
Share and hear best practice from our specialist teams at regular webinars.
Opportunities to attend the largest national conferences in early childhood education.
Meaningful professional development
Stay up to date with new knowledge and skills through the Early Childhood Australia (ECA) Learning Hub, which enables permanent and permanent part-time team members to access FREE professional learning – anytime, anywhere!
Free, online, self-paced professional learning courses.
More than 60 ECA modules and webinars.
Advice on which modules and webinars we recommend so you can get started on your career journey.
Autonomy and choice in your professional learning.
Interested in joining Guardian? 
Search Now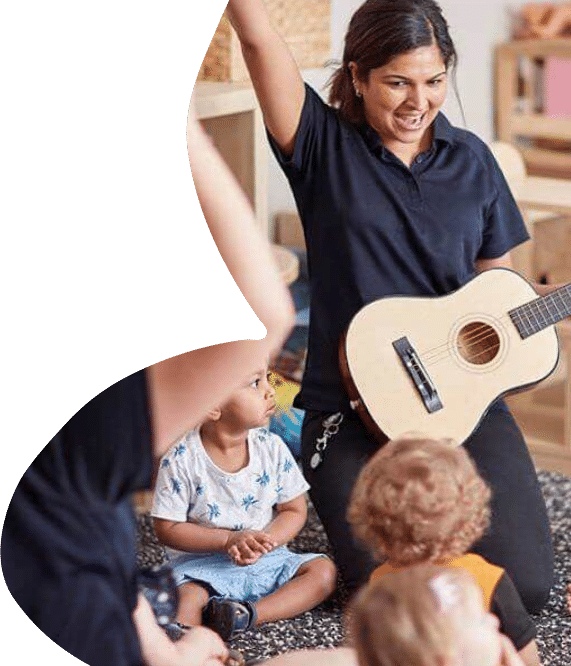 Take the next step in your career
Guardian Certificate III and Diploma
A sponsored Diploma of Early Childhood Education and Care for Educators who hold a Certificate III in Early Childhood. Eligible educators will be paid while studying through on-the-job training and paid study time.

Degree Program
Support for Team Members who enrol in a Bachelor of Education in Early Childhood. Support includes:
Guardian will pay your HECS on completion of your degree.
Flexible work arrangements to assist with study commitments.
Paid practicums at Guardian centres.
Support from experienced mentors at Guardian.
Peer support and networking opportunities, such as study evenings with other degree students.
Interested in joining Guardian? 
Learn More
Be supported in your role
Guardian is home to a wealth of knowledge and experience. You will have opportunities to share knowledge and learn from each other.
Educator and Teacher support program
Monthly support programs for Teachers and Education Leaders help build strong professional cultures of teaching in our centres. Every educator is dedicated to improving their own teaching and, in turn, the education and care for each child. There are two support programs:
These monthly meetings support your professional development and create a vibrant support network and professional learning community for our centre Teams. All teachers and Ed Leaders are encouraged to attend (or review the meeting recordings) through non-contact time. In addition, Teachers are supported through the accreditation process in their state or territory.
Peer Meetings
We meet regularly at Guardian to share knowledge and information about what we are achieving in our Centre.
Be an influencer
Leadership Councils are where you can influence and shape early childhood education to make a lasting impact. You have opportunities to develop leadership skills, collaborate with other leaders, think innovatively, drive change, and participate in decision-making. Leadership Councils have national representation and work closely with Quality and Compliance Team across three areas:
Curriculum
Contribute to decisions that guide the direction and content of quality and curriculum initiatives within Guardian.
Quality
Provide perspectives on quality and curriculum initiatives, including driving change for continuous improvement.
Sustainability
Contribute to decisions that guide the direction and content of sustainability initiatives within Guardian.
Find your next job at Guardian