Guardian Childcare & Education Moorabbin
Rated from Google 
Leading programs where children aged six-weeks to six years learn and discover through play.
Highly experienced Educators and degree-qualified Teachers support children to grow and thrive.
Safe, secure environments that support children's social and emotional development.
A specialist two-year kindergarten program that prepares children for school, with the benefits of long day care.
Hours
Mon to Fri 7:00 to 18:00
Address
Behind Holmesglen Private Hospital, 488 South Road
Moorabbin, VIC, 3189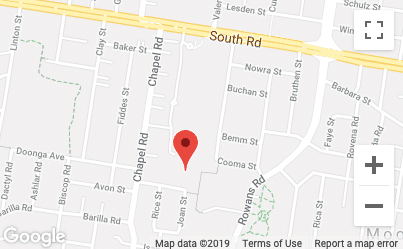 Take a Look Around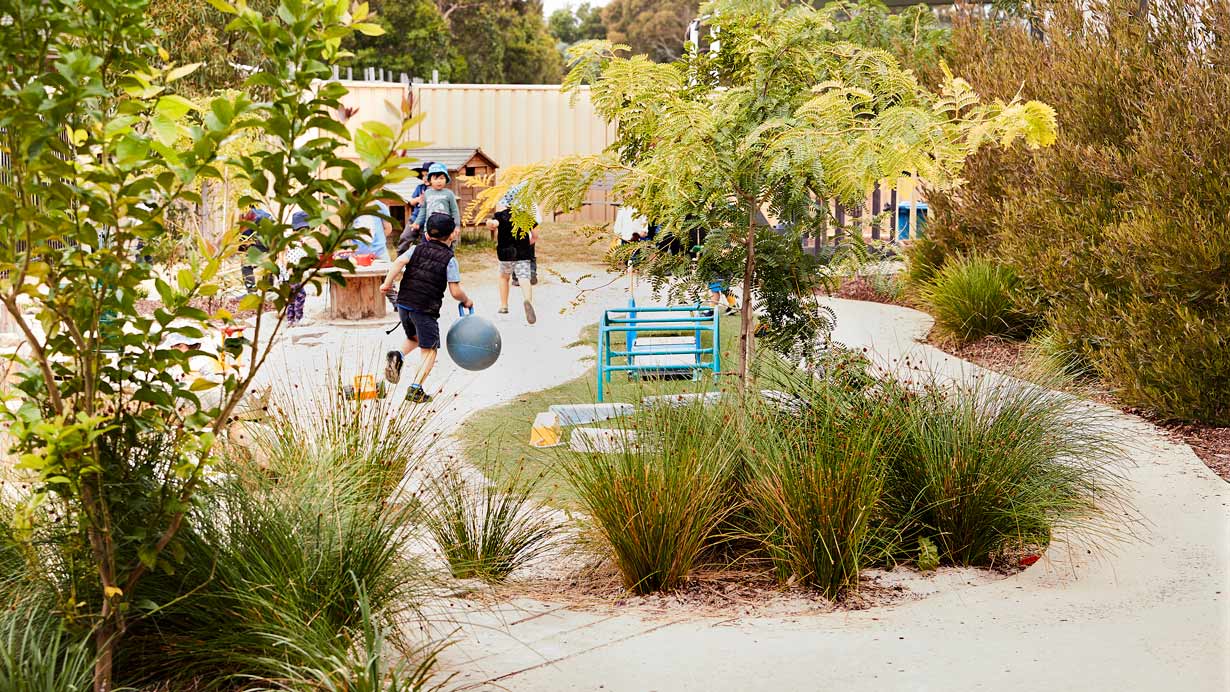 Welcome to our Centre
Guardian Childcare & Education Moorabbin is located 15km south-east of Melbourne and is a convenient choice for local families and those commuting to Melbourne CBD for work.
Read More
Meet our Centre Manager
Supriya Sharma
"Encouraging children to embrace supervised risks helps them to build their resilience and their ability to adapt in new situations."
Rhythm of The Day
With endless possibilities, there's never a dull moment at Guardian and no two days are the same. Here's what a day at Guardian might look like. Please note, this will vary depending on centre opening hours.
From 7:00am

Handover time with children, families and our friendly Educators. There's a chance to share what's important for the day and any news from home.

From 7:00am

Breakfast time where families are welcome to stay and enjoy breakfast with the children.

Morning

An opportunity to play and discover with open-plan play in family groups and multi-age groupings.

Morning

Planned experiences. This is where the Guardian difference comes to life. Alongside our Educators your child's exploration leads to learnings in numeracy, literacy, language, critical thinking, problem solving, leadership, social skills, technology, creative arts and much more.

Morning tea

An opportunity for children to come together for a healthy snack, often they help prepare their food alongside our carers and cook.

Mid-morning

Individually tailored to your child's needs and curiosity the planned experiences continue, this includes both indoor and outdoor programs.

Lunch

Another nutritious meal expertly prepared by our cook. Families are invited to join the children for meals and excursions if they wish.

Afternoon

If your child wants to, or needs to sleep, it's time to rest and recharge. For children who don't need to rest the planned experiences continue, in most cases outdoors.

Afternoon tea

Another chance for the children to come together and re-fuel in small groups. There is also an opportunity to rest or play together and reflect on the day.

Pick-up

As you arrive to pick up your child, there's a chance to speak with our Educators and share news about the day. Our Storypark App also allows you to stay in touch 24/7 wherever you are.

End of day

Your child is encouraged to grab a light snack as they leave the centre. We're mindful of how routines vary, throughout the day if we notice your child looking tired food will be provided.
Helpful Information
Opening Hours
Open 7:00am to 6:00pm
Monday to Friday
Good to Know - What to Bring
What we Provide
Sunscreen
Five nutritionally balanced meals including: Breakfast, Lunch, Morning and Afternoon tea and a late Snack at the end of the day
Nappies
Bibs
Bedding
What to Bring
Hats
Formula and bottles
Soft toy or comfort blanket for nap time
Spare change of clothing
Water bottle
Our Educators
Our team of Educators are committed and passionate about ensuring your child will be safe, nurtured and cared for every day. At Guardian, children are encouraged to engage in interest-led play that creates learning and meaningful experiences.
Our Educators seek to optimise diverse learning opportunities and implement the Curriculum as framed by the Early Years Learning Framework.
You and Your Child
All Guardian Centres provide a Centre-to-Family communication platform so families can maintain contact with their children's experiences through photos, stories and learning outcomes.
Our Centres use Storypark and each family is provided with a secure login to access on their computers, mobiles or apps.
Learn More About Our Centre
Guardian Childcare & Education Moorabbin is renowned for its warm and welcoming atmosphere, with clean and inviting spaces the children love to explore. Our large outdoor spaces are very versatile and provide plenty of open space for energetic bodies, and our undercover spaces mean the rain doesn't spoil our fun.
Sports are very popular at our centre, as is our Jump for Joy music and movement program. Cooking classes are another favourite; inspired by our talented on-site cook who is much loved by our families, and prepares the fresh and nutritious meals daily. As a multicultural childcare centre, we also enjoy celebrating different cultures each month, and always invite our families to get involved.
Most of our enrolments are due to strong recommendations from current or past families, which reflect the great relationships our educators have built with local families over the years. We take the time to understand each new child's history and background to ensure their unique needs are met. One-on-one discussions are commonplace, and families are encouraged to view their child's portfolio and learn about their programs.
Our passionate educators love where they work, with high standards that translate into high quality care. To find out more about what our childcare centre has to offer, please contact our friendly team today!
We have dozens of early learning and childcare centres in Victoria, so even if you move house or relocate to a new workplace, you'll never have to worry about your child missing out or having to transition to a completely new environment — there's bound to be a Guardian Early Learning centre near you. View our full list of education and childcare centres in Australia.
Reviews from Google

Guardian Moorabbin is an excellent childcare our son gets looked after really well by carers as he loves to get ready and go to child care every morning. All the ... Read More

The educators at guardian Moorabin our excellent . Our son ( 2.2 yr old ) has received great care, educators have helped him settle so well in a ... Read More

The care and attention my girls get at Guardian Moorabbin is amazing. I never worry about them throughout the day as I know they are in good hands. My eldest ... Read More

My daughter has been at Guardian Moorabbin since April 2020. She started during the first covid lockdown and despite the daycare process and experience being quite different during this time ... Read More

My son has been attending Guardian Moorabbin for almost 1 year. It was very important to us with Covid restrictions to have a place where he can learn, grow and ... Read More

The team at Guardian Moorabbin have been fantastic. Our son has been going there for the last 10 months from nursery to toddler 1 and has really thrived there. He ... Read More

My daughter loves the team there. It's like dropping her off at an aunties house.

G

Gold Luxe Weddings & Events



My son Kai has been going to this childcare since he was a baby. He has thrived so much with the care and education they provide here. I go to ... Read More

I love this centre, we have been attending the centre since 2015 and have only good things to say. From nursery through to the kinder room , the staff have ... Read More

The best childcare in the area! I'm so happy with what my daughter has achieved in this centre. She surprises me everyday with what she learns. All ... Read More

Absolutely beautiful! Our youngest daughter (2.5) attends here 3 days a week in Toddler 2. All of the staff are like family especially to our little one. Every night when ... Read More

We have sent all 3 kids to this centre and are very happy with the teachers and carers. Our youngest is in toddler one room were she is looked after ... Read More

The toddler 1 room staff are amazing, kids love them. Very happy with the service.

My son has been going to Guardian Moorabbin now for 3 years. The best decision I made to move him here. The staff are absolutely amazing. The care they have ... Read More

The educators are experienced and passionate. They looked after my child with great care and he has grown and learned a lot in the short span of 5 months in ... Read More

Where should I start from? they provides an exceptional customer service, quality time for bubs, great food and very professional attitude. Yes it may look not new center but for ... Read More

I sincerely appreciate all the staff in this center. They all provide excellent service and work very hard. My second son is so happy to be there and every morning ... Read More

I changed to this centre over a year ago. Best decision ever! Right from the beginning I felt confident that my daughter was going to get the care and education ... Read More

Being a first time mother I had so much anxiety sending our son to daycare. My husband and I visited 8 different centres but none of them "felt right" ... Read More

We could not be happier with the care, love, encouragement and support our child and our family has been provided at Guardian Moorabbin. Our daughter has flourished in their ... Read More

My children are both incredibly happy here. My kinder daughter asks me every day if she's going to care that day, she learns so much! The things she comes home ... Read More

Very polite staff. Well trained personnel. From grandparents of Saanvi.

The educators in Toddler 2, Ange, Aurélie and Eunmi are tireless and dedicated educators who have provided outstanding care to our child. They are dedicated and balance education and development ... Read More

Cannot recommend highly enough - the staff are amazing and are all long standing so have seen my kids from the baby room right through until kinder. It very much ... Read More

Cannot recommend enough. We visited and toured many centres around the Moorabbin/Highett area when looking to put our little one in Nursery and this centre was the hands down winner. ... Read More

My eldest daughter has been going to Guardian Moorabbin for 2 and a half years now and we love it. She looks forward to going every day. All the educators ... Read More

Highly recommended!! Our family have been using Guardian Moorabbin over the last 4 years for our 2 kids, from nursery through to kinder and we cant praise them enough. The ... Read More

Very very inviting environment (except for the mess that Holmesglen is causing right now, although temporary but not the centre's fault). Good healthy food for all the kids with a great ... Read More

A

Anna-Maria Antonello



My mind is at ease when i am at work - Happy, friendly, loving, nurturing and committed staff all round. Clean environment, nourishing food, brilliant carers/educators.... i have only good ... Read More

finding best child care is most daunting task but living in Moorabbin close to guardian made my life easy. the most caring staff which makes my child loves to go ... Read More

P

Perfectly Posed Photography



I would not trust anyone else with the care of my child. I had a lot of difficulty with other services before I used Guardian but their understanding of my ... Read More

Wow how great is the new yards. Just love natural feel, logs, sandpit and the big fort :) All the educators are just lovely and Ben loves to say hello to ... Read More

Having spent one day listening to all the nice things that this childcare has to offer my child to then find out on our next visit it was all bs. ... Read More
Begin the Adventure at Guardian
To explore the centre, chat with our team of Educators and learn more about our high-quality curriculum, book a tour now.