Guardian Childcare & Education Barangaroo
Rated from Google 
Leading programs where children aged six-weeks to six years learn and discover through play.
Highly experienced Educators and degree-qualified Teachers support children to grow and thrive.
Safe, secure environments that support children's social and emotional development.
A specialist two-year kindergarten program that prepares children for school, with the benefits of long day care.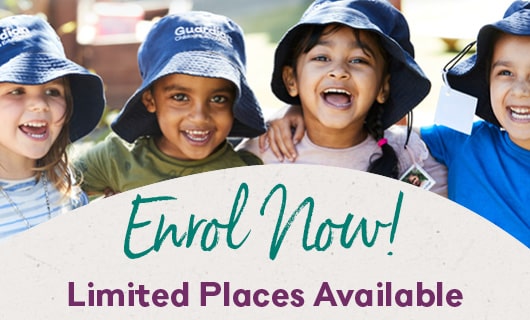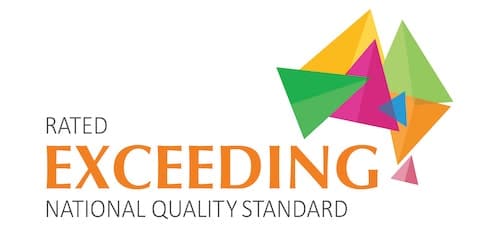 Our centre has been recognised as 'Exceeding' the National Quality Standard. This is the highest rating you can receive from a regulatory authority assessment and we are proud to deliver an exceptional service to the children and families who attend our centre.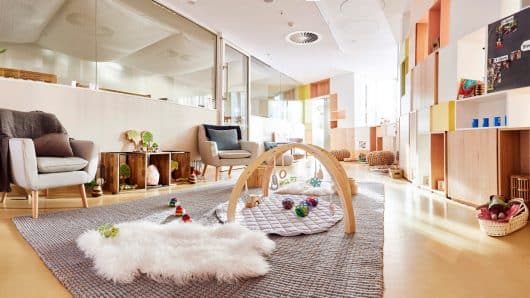 Welcome to our centre
Hours
Mon to Fri 7:00 to 18:00
Address
Tower 1, Level 1, 100 Barangaroo Avenue
Barangaroo, NSW, 2000
Corner of Shipwright Walk and Hickson Road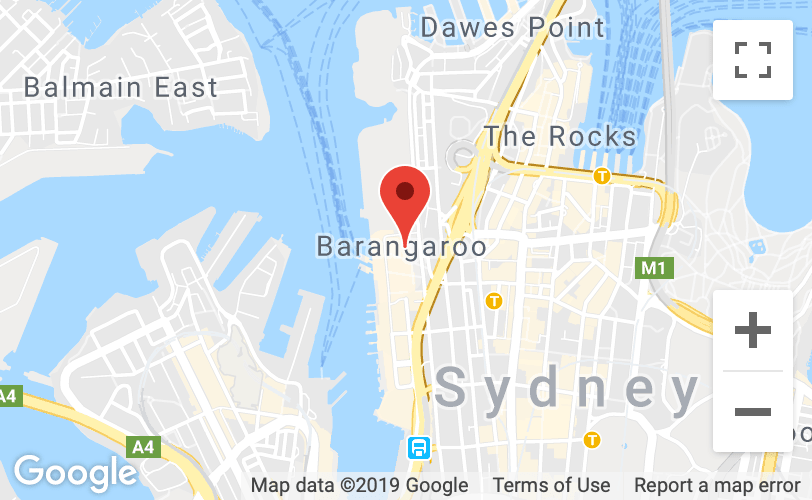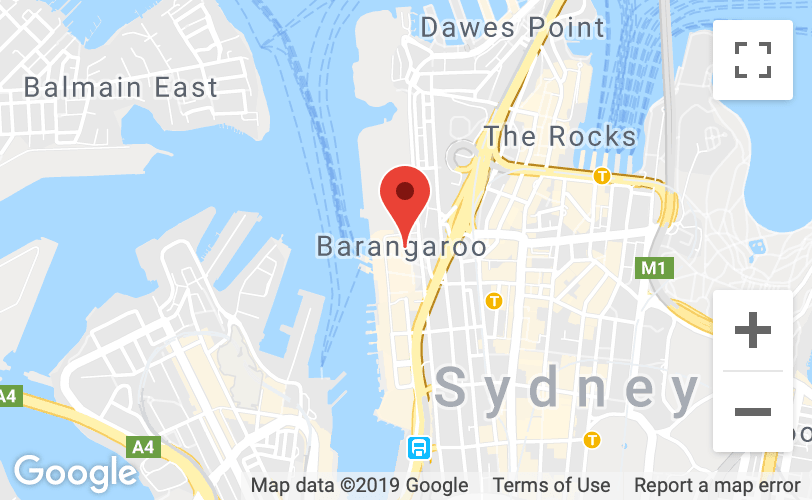 Take a Look Around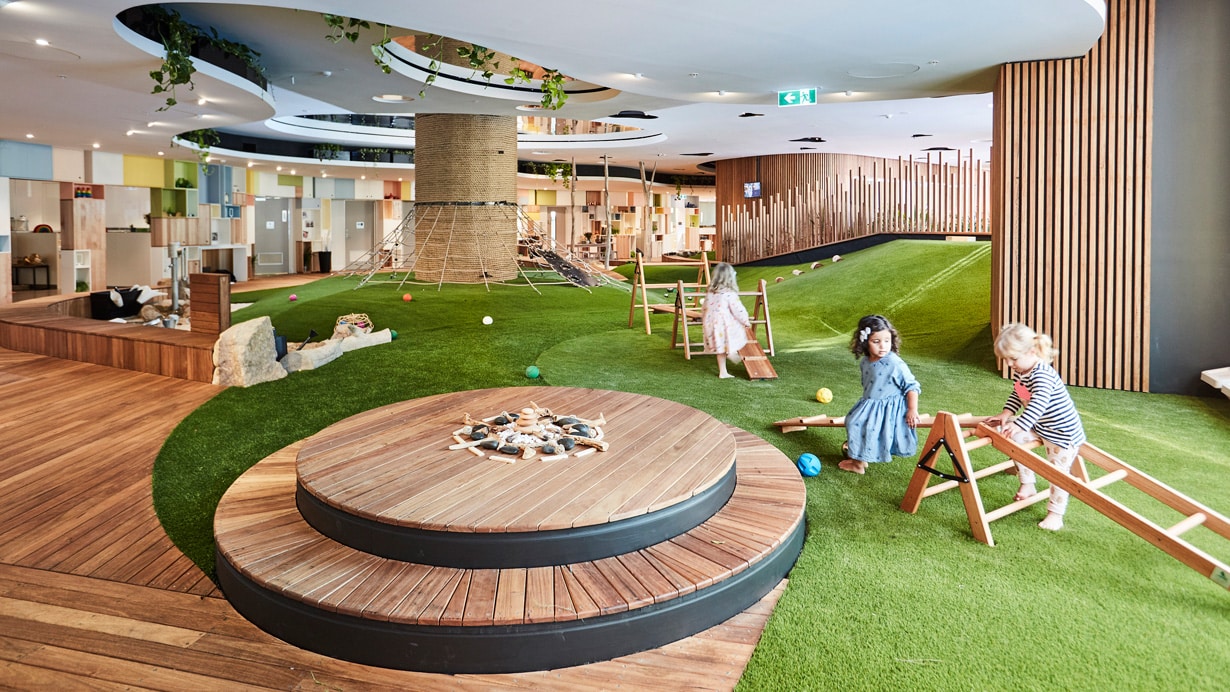 Welcome to our Centre
Guardian Childcare & Education Barangaroo is conveniently located in the heart of the thriving business hub of Sydney CBD. Families can access the highest quality childcare centres and childhood education close to work, meaning less time rushing around and more time with your child. You can enjoy that extra time together and a 5-minute drop-off before heading to work.
Read More
Meet our Centre Manager
Nicole Downey
I believe children deserve the highest quality of care and education, each and every day.
Rhythm of The Day
With endless possibilities, there's never a dull moment at Guardian and no two days are the same. Here's what a day at Guardian might look like. Please note, this will vary depending on centre opening hours.
From 7:00am

Handover time with children, families and our friendly Educators. There's a chance to share what's important for the day and any news from home.

From 7:00am

Breakfast time where families are welcome to stay and enjoy breakfast with the children.

Morning

An opportunity to play and discover with open-plan play in family groups and multi-age groupings.

Morning

Planned experiences. This is where the Guardian difference comes to life. Alongside our Educators your child's exploration leads to learnings in numeracy, literacy, language, critical thinking, problem solving, leadership, social skills, technology, creative arts and much more.

Morning tea

An opportunity for children to come together for a healthy snack, often they help prepare their food alongside our carers and chef.

Mid-morning

Individually tailored to your child's needs and curiosity the planned experiences continue, this includes both indoor and outdoor programs.

Lunch

Another nutritious meal expertly prepared by our chef. Families are invited to join the children for meals and excursions if they wish.

Afternoon

If your child wants to, or needs to sleep, it's time to rest and recharge. For children who don't need to rest the planned experiences continue, in most cases outdoors.

Afternoon tea

Another chance for the children to come together and re-fuel in small groups. There is also an opportunity to rest or play together and reflect on the day.

Pick-up

As you arrive to pick up your child, there's a chance to speak with our Educators and share news about the day. Our Storypark App also allows you to stay in touch 24/7 wherever you are.

End of day

Your child is encouraged to grab a light snack as they leave the centre. We're mindful of how routines vary, throughout the day if we notice your child looking tired food will be provided.
Helpful Information
Opening Hours
Open 7:00am to 6:00pm
Monday to Friday
Good to Know - What to Bring
What we Provide
Sunscreen, hat and an environmentally friendly bag.
Five nutritionally balanced meals including: Breakfast, Lunch, Morning and Afternoon tea and a late Snack at the end of the day
Nappies
Bibs
Bedding
Formula and bottles
Onsite pram and short stay underground car parking
15 minute parking on Hickson Road for convenient drop off and pick up
What to Bring
Spare change of clothing
A family photo
Our Educators
Our team of Educators are committed and passionate about ensuring your child will be safe, nurtured and cared for every day. At Guardian, children are encouraged to engage in interest-led play that creates learning and meaningful experiences.
Our Educators seek to optimise diverse learning opportunities and implement the Curriculum as framed by the Early Years Learning Framework.
You and Your Child
All Guardian Centres provide a Centre-to-Family communication platform so families can maintain contact with their children's experiences through photos, stories and learning outcomes.
Our Centres use Storypark and each family is provided with a secure login to access on their computers, mobiles or apps.
More about Guardian Barangaroo
Guardian Childcare Barangaroo is an early learning centre that services the Sydney CBD.  
The team at Guardian Childcare & Education Barangaroo have worked together for two years and are supportive of each other with shared values and goals. Between us we speak Chinese, Spanish, Hindi plus a whole host of other languages and have qualifications over and above the legislative requirements. 
We are focused on building a community, which is especially important for a CBD service such as ours. Families are welcome to join in on our excursions, story time or pop in throughout the day. Our breakfast program invites families to join their children for breakfast, meet other families, spend time with the educators and see their child's favourite resources, art works and more. 
In further collaboration, the service implements its nutritious food policy through working with families. Educators actively promote healthy eating and eliminate the use of high sugar and salt and use mealtimes for intentional teaching about healthy foods. The centre has an open kitchen where children are able to watch the cooking process and even become involved in the preparation of meals. 
Our regular excursions are a great way for children to connect with the local community. With visits to the Barangaroo reserve, museums, the aquarium, cafes and restaurants, children will experience first hand the people and places of the CBD. 
We know that starting at a new early learning centre can be a daunting time for families, so we provide three to four days of orientation designed to build the relationship between the centre, the family and the child. We'll work with families to support the transition, discuss where they feel their child is developmentally and agree on where the child's interests can be supported and challenged. And we will continually work with families to ensure their child is happy and well cared for throughout their time with us. 
The centre provides onsite pram and short-stay car parking to ensure a convenient pick up and drop off. 
Our children at Guardian Barangaroo recently had the honour of celebrating and recognising the local Gadigal Community who are the traditional owners of the land where Barangaroo now stands.  
The children were asked to create two art works that depicted the historical Indigenous culture with the theme of 'Land'. These artworks were then turned into stencils and painted on the core of the new One Sydney Harbour tower building to live on as part of history – paying respect to the traditional people and their land. 
The artworks will be temporarily visible during the construction phase of the building (for 10-12 weeks). A perfect blank canvas for the children to show off their work for all of Sydney to see. The artwork features on the core of the building, which gives it strength. As the floors of the building are constructed the artworks will be covered, invisible, yet a permanent part of the history of One Sydney Harbour. The artworks will then be reinterpreted as a symbol to feature on the side of the completed building.   
Reviews from Google

The Guardian Barangaroo Team are fantastic. They settled my 9 month into her first daycare experience with such care and kindness. The Centre is very open plan and modern. The ... Read More

W

William Glaros (AU)



The staff is fantastic! I feel very confident leaving my son with the team. I am also very appreciative of how the management helped us get our son into a ... Read More

Guardian Barangaroo is a fantastic centre - and I am so incredibly happy that my son is able to attend. Leaving your child in someone else's care is never easy. ... Read More

- Great educators with long tenure - High quality facility to cater to each child's needs - Educators collaborate well with parents to take care of the needs of the child - Excellent ... Read More

We have only been at the centre for a short period of time however, I have found my dealings with the centre very pleasant. I love the story park app ... Read More

We love Nicole and the team at Barangaroo but more importantly, our daughter loves it. We can see how much effort goes into creating a caring, positive environment for learning ... Read More

After viewing many(!) daycares and still unable to decide on one, I knew Guardian Barangaroo was the right place for my daughter before the tour had finished. Nicole, the Centre ... Read More

Our three children are at Guardian Barangaroo the staff are amazing and the centre facilities and we are extremely happy with the education the children receive. Most importantly the kids ... Read More

My daughter joined it when it's just opened and she loves it. A great and very reliable team. She loves excursions around the area and interactive with the community.

Great learning & developmental programs. My child loved the summer learning program and exciting community excursions at Barangaroo. Good facilities and a professional team who always show warmth and empathy ... Read More

Great team, wonderful space, nurturing my baby, my peace of mind!

My daughter LOVES coming to daycare. The educators are all wonderful and she learns so much every day. The educators really embrace diversity and inclusivity - its a beautiful learning ... Read More

As a very anxious mum, The Barangaroo Centre seemed very big and overwhelming for my 12 months old. But everything proved me wrong as my daughter settled so quickly in ... Read More

T

Tamara Hasanefendic



A place where little ones flourish in a diverse environment with wonderful careers and a fun space to explore and develop their interests. Centre manager and all the educators did ... Read More

This place as an absolute godsend - after a nightmare experience with a previous daycare (i took my LO out after only one day in the old daycare), I was ... Read More

Moving countries is never easy especially with a little one. Guardian Barangaroo has helped us overcome this giving us their best. The team was always there to help, they took ... Read More

Guardian Barangaroo rescued us when we needed them the most. And little did we know we will form bonds which will last a lifetime. Leaving my 6 months old with ... Read More

My children have been to a number of childcare centres, but nothing compares to the incredible experience my daughter has at Barangaroo. Incredible excursions, beautiful rooms and resources where she ... Read More

This center is amazing Chloe and Nichol are the best 😊 Very friendly and very good staff
Begin the Adventure at Guardian
To explore the centre, chat with our team of Educators and learn more about our high-quality curriculum, book a tour now.