Guardian Childcare & Education Abbotsford
Rated from Google 
Leading programs where children aged six-weeks to six years learn and discover through play.
Highly experienced Educators and degree-qualified Teachers support children to grow and thrive.
Safe, secure environments that support children's social and emotional development.
A specialist two-year kindergarten program that prepares children for school, with the benefits of long day care.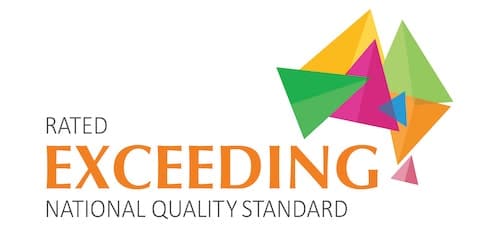 Our centre has been recognised as 'Exceeding' the National Quality Standard. This is the highest rating you can receive from a regulatory authority assessment and we are proud to deliver an exceptional service to the children and families who attend our centre.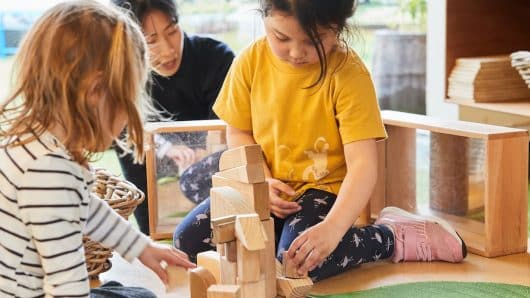 Welcome to our centre
Hours
Mon to Fri 7:00 to 18:30
Address
3 Flockhart Street
Abbotsford, VIC, 3067
Take a Look Around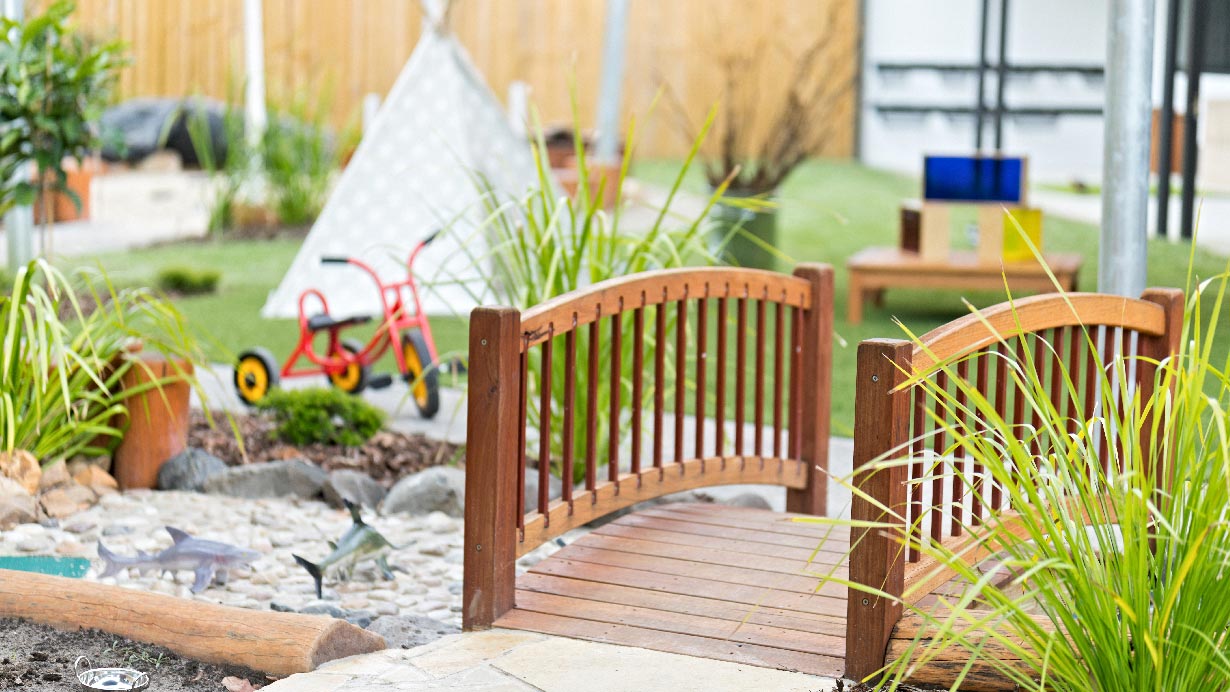 Welcome to our Centre
Welcome to Guardian Childcare & Education Abbotsford, a spacious inner-city Melbourne day care centre. Our childhood education programs are focused on play-based learning, where our spacious day care and child care centre provides a nurturing and stimulating environment for children aged six weeks to six years of age, supporting them to discover the world in a safe and secure way.
Passionate Educators who focus on relationships with children and families
Modern, light-filled learning spaces with a sustainability program, designed to inspire curiosity, fun, and a sense of belonging
Engaging outdoor areas including a rooftop garden, sandpit, and mud play area to spark exploration and learning
Read More
Meet our Centre Manager
Lucy Wellington
"I pride myself on providing all children with a sense of belonging. I strive to create a welcoming home away from home for the children, family, and staff."
Rhythm of The Day
With endless possibilities, there's never a dull moment at Guardian and no two days are the same. Here's what a day at Guardian might look like. Please note, this will vary depending on centre opening hours.
Morning

Handover time with children, families and our friendly Educators. There's a chance for conversation to share what's important for the day/what's happened the night before at home.

Morning

Breakfast time where families are welcome to stay and enjoy breakfast with the children.

Morning

As children are arriving and families are coming and going, there's an opportunity for play as well as family grouping, open-plan play and multi-age grouping.

Morning

As the children come together, planned experiences begin. This is where the Guardian programs and practices come to life. Examples of learning include numeracy, literacy, language, critical thinking, problem solving, leadership, social skills, technology, science, creative arts, curiosity and more.

Morning

There's an opportunity for children to come together and enjoy morning tea.

Mid-morning

Following morning tea, the planned experiences continue. This includes both indoor and outdoor programs.

Afternoon

There's an opportunity for children to come together for lunch. With an open-door policy, families are able to join the centre for meals and excursion if they wish.

Afternoon

For children who want to, or need to, there's an opportunity to sleep, rest or relax. For children who don't need to rest, there are planned experiences, which are more likely to be outdoors.

Afternoon

Children come together for afternoon tea in small groups or with siblings (they can also rest and play together, too). This time also presents an opportunity to reflect on the day.

End of the day

As families arrive to pick up children, there's an opportunity to speak to Educators and share information about the day.

End of the day

Some centres offer early tea or light snack at the end of the day, which they can grab as they leave the centre. We're mindful of how routines vary at home, so if throughout the day, we notice children look tired, food will be provided.
Helpful Information
Opening Hours
Open 7:00am to 6:30pm
Monday to Friday
Our Educators
Our team of Educators are committed and passionate about ensuring your child will be safe, nurtured and cared for every day. At Guardian, children are encouraged to engage in interest-led play that creates learning and meaningful experiences.
Our Educators seek to optimise diverse learning opportunities and implement the Curriculum as framed by the Early Years Learning Framework.
You and Your Child
All Guardian Centres provide a Centre-to-Family communication platform so families can maintain contact with their children's experiences through photos, stories and learning outcomes.
Our Centres use Storypark and each family is provided with a secure login to access on their computers, mobiles or apps.
Reviews from Google

F

Florence and Campbell



Our boys have been at Guardian since 8 months (1 is currently in Prep and the other still in care) I can not fault the team. They have been professional, ... Read More

My daughter went to guardian abbotsford for 2,5 yrs. In those years she turned from a shy little toddler into a talktive little lady with a wild imagination. She loved ... Read More

We have had 2 children come through this centre and could not speak highly enough of the care and attention that every educator has shown us in the last 5 ... Read More

Today was my daughter's last day at this centre and I'm writing this review to show my appreciation. From the first day, the educators and other team members have shown ... Read More

My daughter has been attending this centre since she was 5 months old, and we have had such a positive experience. They understood how difficult it was to leave a ... Read More

Our experience with Explorers Abbostford has been really good. My son is with them for 8 months since 1 year old and it's really sad to say goodbye because I ... Read More

Our experience with Explorers Abbostford has been really good. In the last two year and half, teachers always provide daily photo and reports about our son and the activities of ... Read More

Finding a great child care centre is a challenge for all parents. When I returned to work part time we were planning to send our son to a large centre ... Read More
Begin the Adventure at Guardian
To explore the centre, chat with our team of Educators and learn more about our high-quality curriculum, book a tour now.