Find your next job at Guardian
Be more than a Centre Manager with Guardian
If the children are the heart of Guardian Childcare Centres, our Centre Managers are the soul.
With 94% of our centres meeting or exceeding the NQS, when you join Guardian, you'll be working with the most passionate, knowledgeable and well-supported early education experts in their field.
We'll give you a great place to work, incredible colleagues, dedicated support and more than the usual list of benefits.
But don't take our word for it… Hear what our Centre Managers have to say about working at Guardian and how our support and mentoring makes a world of difference to our people and the children in our care.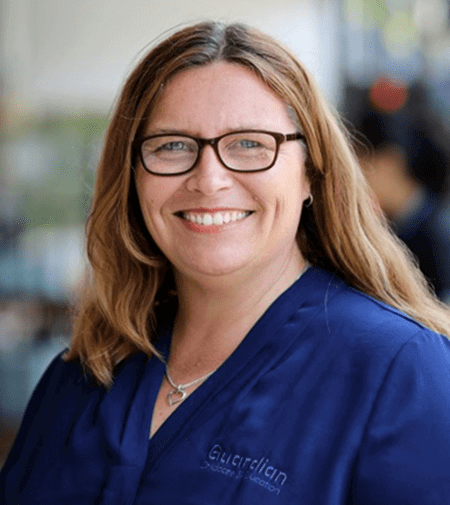 Kirbie Metcalfe
"I have built a support network across Guardian centres and feel like I can call for help from other Centre Managers, my Operational Manger and the variety of departments such as IT, HR, Enrolments and Recruitment, whenever I need to. I mentor my entire team and provide support and feedback in areas that I know will help people develop further. My Educators know that I have their backs and I will coach them through any problems so they can grow and develop to be the best they can be."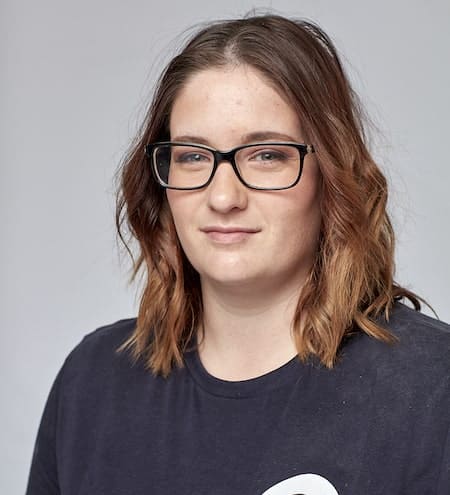 Peta Kiellor
"Guardian has shown a lot of faith in me. Every challenge has been supported, and I've never been made to feel like I'm incapable of doing anything. I have had access to great mentors and built great relationships.
When I expressed I had a skills gap that I wanted to improve, I was encouraged and supported to find help and I undertook professional development courses funded by Guardian."
View Centre Manager Jobs Learn more about our employee benefits
Why Guardian?
With more than 120 centres across Australia, our Centre Managers are pivotal in delivering on our vision to be the highest quality provider for childcare and early learning for families in Australia. And we treat them as such.
Centre Managers have a unique role – they seamlessly intersect the worlds of our children and families; our amazing Educators; and our Support Office teams. From business operations, through to ensuring our centres are meeting and exceeding National Quality Standards, our Centre Managers touch every aspect of life at Guardian and the people who choose to work with us and entrust us with the care of their children.
This role includes
Business and financial management
Compliance
Consistent implementation of our world-class Curriculum (and leading by example through a lifelong love of learning)
Implementing marketing and communications strategies in the centre
Managing the people and culture of the centre – ensuring our people love the experience of coming to work each day and feel empowered and supported to give their best to the children in our care.
With support from a well-resourced and experienced Operations Team, a Centre Manager role at Guardian encompasses all aspects of the daily management of the service, ensuring alignment with all relevant legislation, sector guidelines and policies and procedures.
But more than that, it's about delivering the highest level of early education and loving care to the children and families who choose us every day.
"Knowing very little about Guardian I landed a role as Assistant Centre Manager at the beautiful Queen Street centre. After nearly two years I transferred to Everton Hills where I am now the Centre Manager. Guardian to me is a company that looks after the best interests of not only the children and their families but their employees as well. I have never looked back and I feel proud of my team and the supportive company I work for."
Kirbie Metcalfe, Centre Manager Queensland
A little bit about our people
There are certain characteristics that are shared by all young children. For example, a child's brain develops faster in the first five years than at any other time in their life. But at Guardian we don't focus too much on the similarities – instead, we get to know each and every baby, toddler and preschooler as an individual.
And we do the same with our people – be they Educators, Teachers, Centre Managers or Support Office, staff.
We believe that learning starts from birth. Our team of Educators and Qualified Teachers understand what that learning looks like every step along the way.
We believe children have a voice, and to instill in them a lifelong love of learning, they must first feel safe and confident in their environment. So, our approach to education is not just about getting them ready for school, but about getting them ready for life.
We believe that through play, children can build their knowledge, develop confidence and refine practical life skills as they explore, experiment, discover and solve problems.
We believe it's our job to spark a child's natural curiosity, inspire them to ask questions, build their sense of self and show them that knowledge can be gained in all sorts of wonderful ways.
We believe our team should lead by example through their own desire for further learning. That's why our people are ambitious and driven to further themselves professionally through ongoing training and development.
Find your next job at Guardian