Learning at Guardian Childcare Centres

Our Approach to Teaching Our Teachers and Educators Our Centres
Learning starts from birth. And children are capable of communication and learning at every age. A child does not reach the age of four or five and become magically ready for primary school. They are learning from the very moment they enter this world as a baby – and our teams and Teachers understand what that learning looks like every step of the way.
Our approach to learning is about more than 123s and ABCs. We nurture children's natural desire to learn through our world-class Curriculum, based on contemporary early childhood thinking and research. We focus on respect, responsibility and community, brought to life through exploration, discovery and play.
We teach through real-word settings and scenarios because our children of today will face a different world tomorrow. They are entering a fast-paced, rapidly changing world, where technology rules and the traditional methods of teaching are no longer as effective.
That's why our approach is focused on the latest research and insights into how children learn best, focusing in on the specific skills they will need to thrive in the 21st Century. Guardian Teachers and Educators are continually adjusting their ways of thinking to support the children of today who will require the skills to be:
Innovative and adaptable
Creative, critical thinking problem-solvers and decision-makers
Lifelong learners
Able to work in partnership and collaboration with others.
"We're focused on teaching children how to learn versus just ticking a box. The first five years in a child's life are incredibly important when it comes to setting them up with a love of learning that lasts a lifetime."
Kathryn Waugh, Guardian Head of Quality and Curriculum
The Guardian Difference
Whether your child is six weeks or six years old, our Teachers and Educators are always observing – working to understand your child's individual traits, likes and motivations. This means they're better able to find what lights up each child's curiosity and enthusiasm for learning.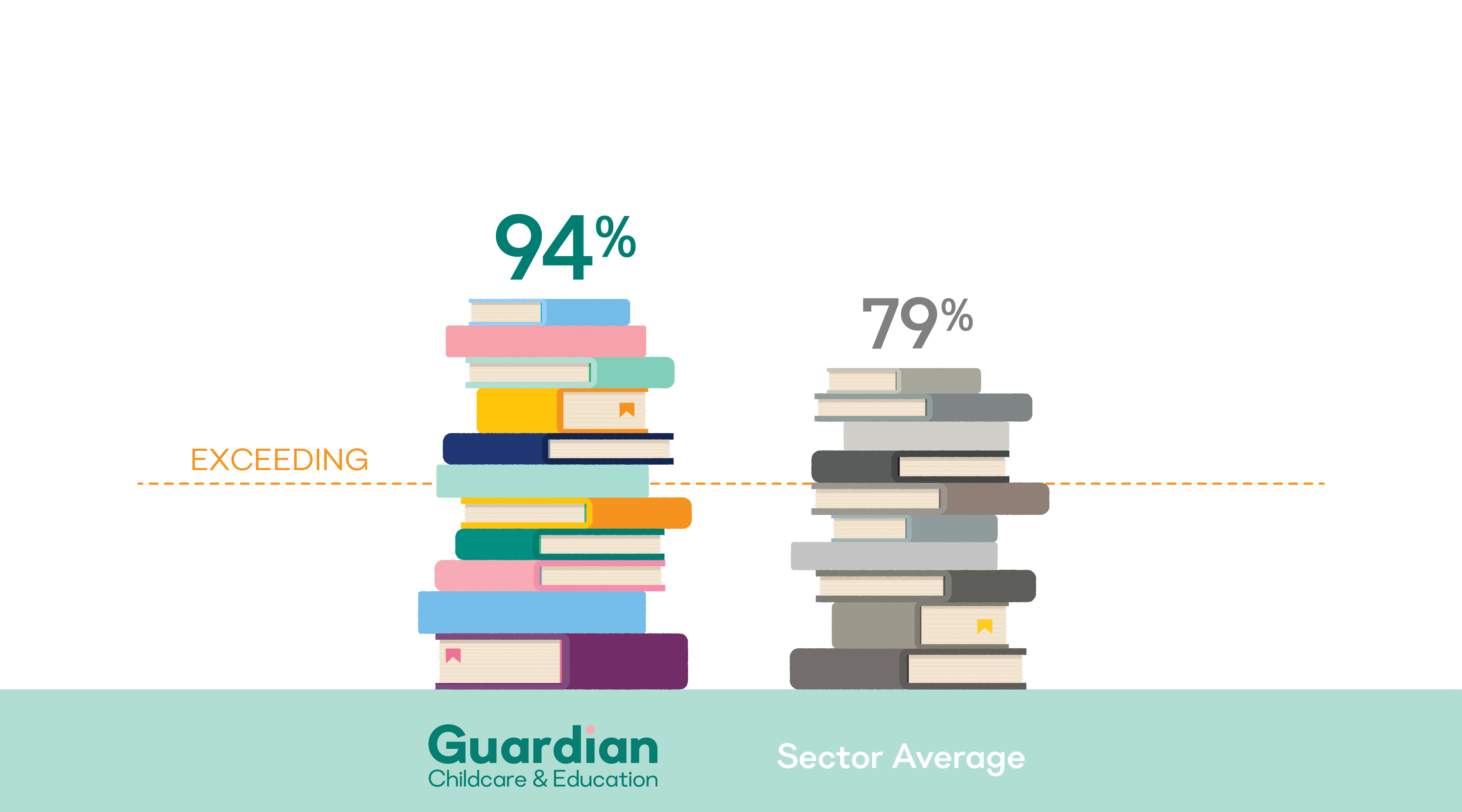 Aside from being committed to meeting and exceeding the NQS, at Guardian we…
Only employ Qualified Teachers and Educators
It takes a unique set of skills, passion and attributes to make a fantastic Teacher or Educator. Ours is dedicated to giving your child the best start in their education through loving care, individual development and a world-class Curriculum.
Provide real-world inspired environments
Our Centres inspire curiosity, foster creativity and support discovery with a variety of sensory-rich and sustainable spaces designed for early learning that encourage your child to think, question and do amazing things.
Cook all meals on-site
Our qualified on-site cooks and chefs prepare delicious and nutritious meals that will have you wondering, "Why doesn't my child eat that at home?" Our kitchens are a meeting place, where we all experience the joy of food, together.
Partner with your family
We want to better understand your child to deliver them the best early learning experience possible. We connect with families in person and through our StoryPark app, so you can enjoy the learning journey alongside your child.
What Learning Looks Like
at Different Ages
Looking for the right Childcare Centre for your Family?
Submit your details and a member of our Concierge Team will be in touch to discuss what you need and how we can help you experience something more than childcare.

We'll be in touch soon.