Guardian Childcare & Education Moorooka

Kinder room is amazing!Good communication compared to other centres.
Brand New Centre - Now Open - Book a tour today!
Brand new, state-of-the-art centre where children aged six weeks to six years learn and discover through play
Amazing learning programs like Joy of Reading, Cooking, Sustainability, Out & About and more!
Highly experienced Educators and degree-qualified Teachers support children to grow and thrive.
High quality two-year kindergarten program that prepares children for school, with the benefits of long day care.
Come and see the Centre for yourself, meet the team and have all your questions answered. Book a tour today.
Hours
Mon to Fri 6:30am to 6:30pm
Address
105 – 107 Beaudesert Road
Moorooka, QLD, 4105
Take a Look Around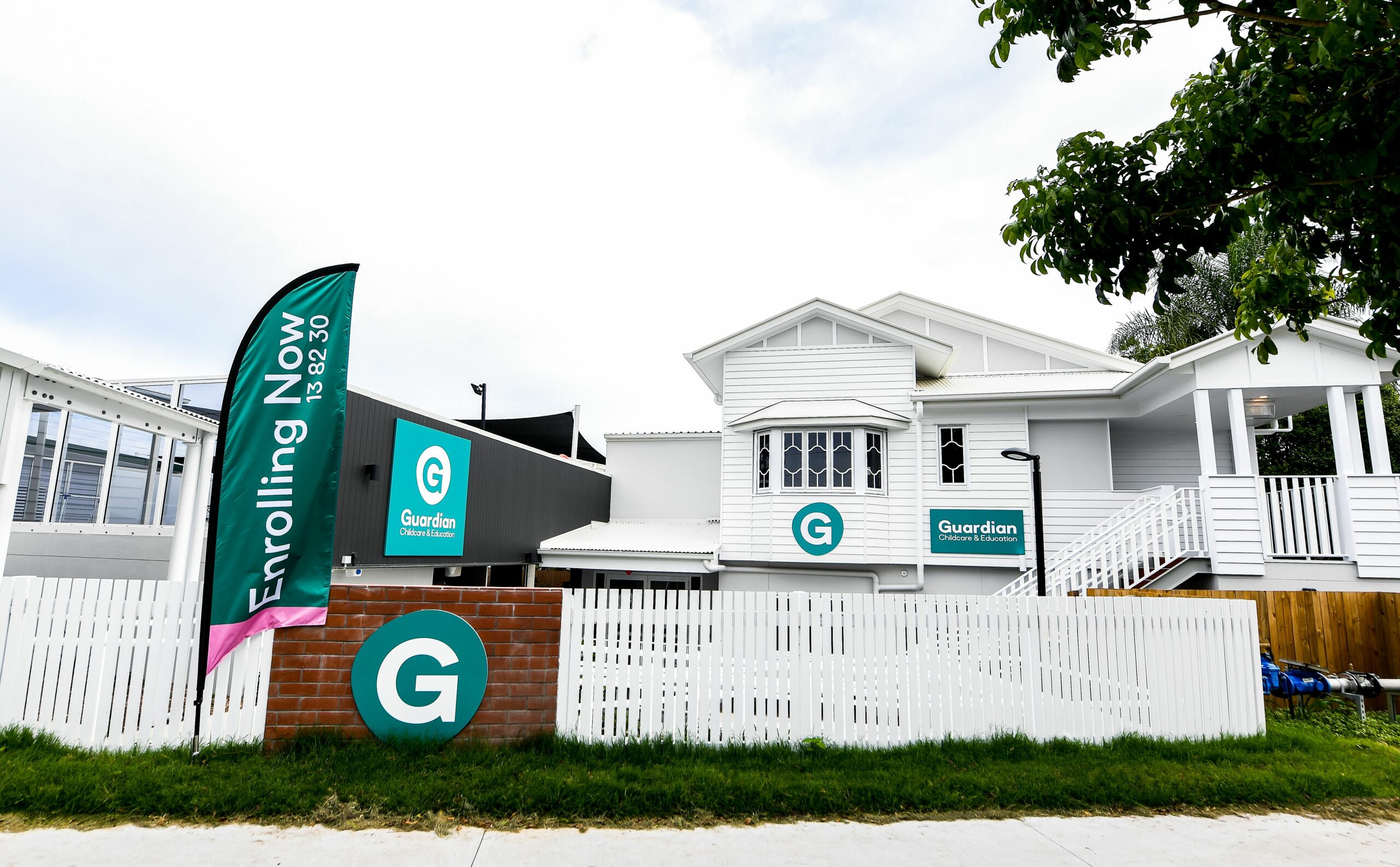 Welcome to our Centre
We look forward to welcoming your family to our brand-new childcare centre in Moorooka; where your child will feel inspired to be creative, bold and imaginative in their learning.
Seven world class indoor learning spaces filled with high quality educational resources
Spacious outdoor play area with a bike track, cubby house, sandpit and wooden fort.
Incredible programs such as Joy of Reading, Cooking, Outdoor Learning, Out & About Community Excursions, Sustainability and more!
Specialist Baby Ambassador in the Nursery room – an expert on all things baby!
On-site Chef who cooks fresh, healthy meals daily in our fully equipped kitchen
Read More
Meet our Centre Manager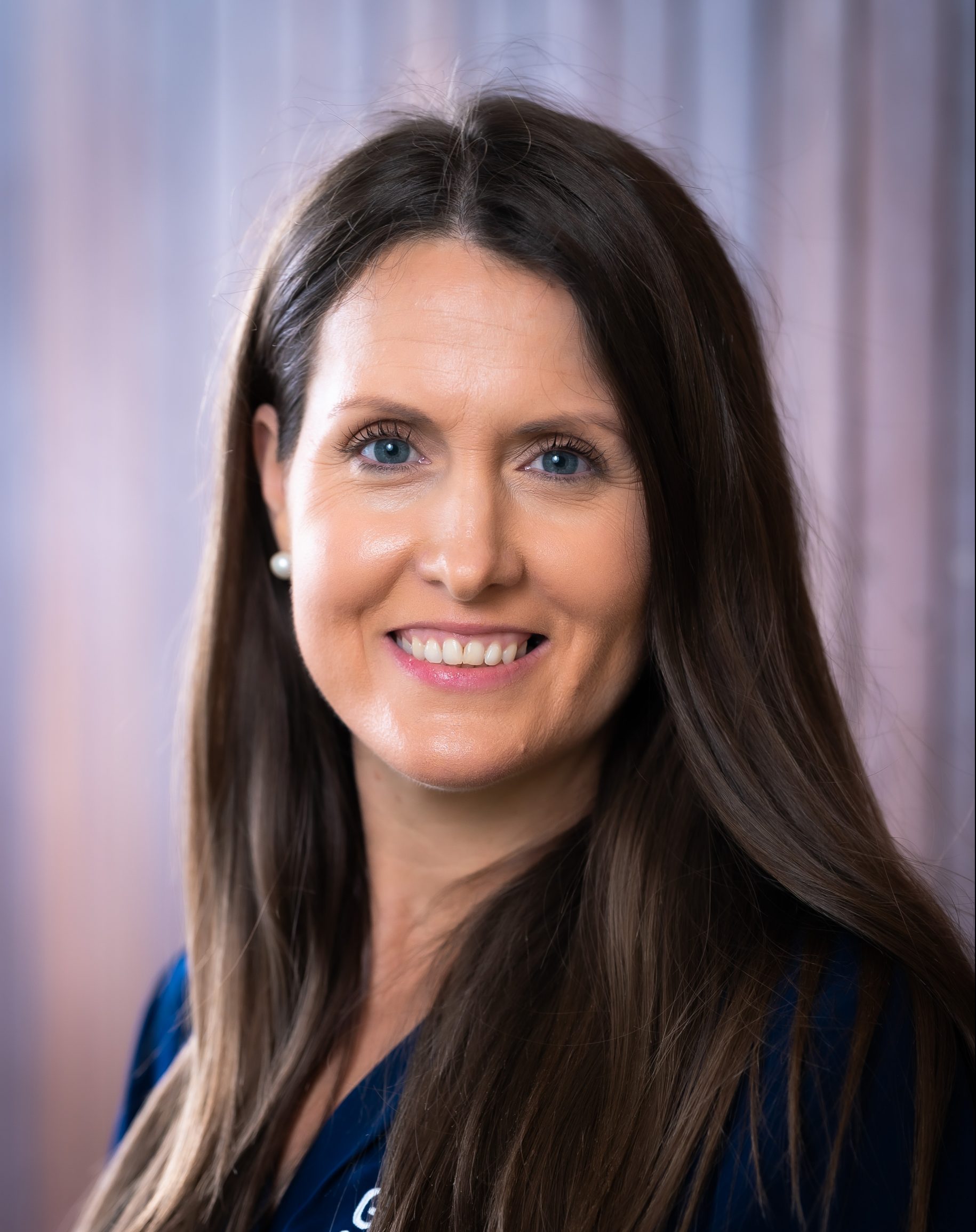 Kasey West
Rhythm of The Day
With endless possibilities, there's never a dull moment at Guardian and no two days are the same. Here's what a day at Guardian might look like. Please note, this will vary depending on centre opening hours.
Morning

Handover time with children, families and our friendly Educators. There's a chance for conversation to share what's important for the day/what's happened the night before at home.

Morning

Breakfast time where families are welcome to stay and enjoy breakfast with the children.

Morning

As children are arriving and families are coming and going, there's an opportunity for play as well as family grouping, open-plan play and multi-age grouping.

Morning

As the children come together, planned experiences begin. This is where the Guardian programs and practices come to life. Examples of learning include numeracy, literacy, language, critical thinking, problem solving, leadership, social skills, technology, science, creative arts, curiosity and more.

Morning

There's an opportunity for children to come together and enjoy morning tea.

Mid-morning

Following morning tea, the planned experiences continue. This includes both indoor and outdoor programs.

Afternoon

There's an opportunity for children to come together for lunch. With an open-door policy, families are able to join the centre for meals and excursion if they wish.

Afternoon

For children who want to, or need to, there's an opportunity to sleep, rest or relax. For children who don't need to rest, there are planned experiences, which are more likely to be outdoors.

Afternoon

Children come together for afternoon tea in small groups or with siblings (they can also rest and play together, too). This time also presents an opportunity to reflect on the day.

End of the day

As families arrive to pick up children, there's an opportunity to speak to Educators and share information about the day.

End of the day

Some centres offer early tea or light snack at the end of the day, which they can grab as they leave the centre. We're mindful of how routines vary at home, so if throughout the day, we notice children look tired, food will be provided.
Helpful Information
Opening Hours
Open 6:30am to 6:30pm
Monday to Friday
Learn More About Our Centre
Guardian Childcare & Education Moorooka is a newly built Centre just outside Brisbane, conveniently located for anyone heading into the CBD from the southern suburbs. The location is great for families in the surrounding suburbs of Moorooka, Salisbury, Rocklea and Tarragindi. The brand-new Centre will feel like a home-away-from-home for children.
At Guardian Childcare & Education Moorooka we strive to provide the highest quality of education and care for your children. Our innovative teaching methods are designed to help our young learners develop their skills in a safe, fun and stimulating environment. We believe that early years learning should be creative and fun.
Our Educators and Teachers are warm and welcoming, and are experienced in providing children with a safe, secure environment to grow and develop freely in their first few years. Our Centre features multiple spacious rooms filled with beautiful colours and natural lights. There are plenty of fun and stimulating materials around the Centre to keep the children engaged, and to inspire them to explore their childcare environment.
We are dedicated to providing proper nutrition to children, and our on-site cook prepares fresh meals daily to ensure each child has the opportunity to develop positive healthy eating habits. Our Educators empower each child to become active in the food preparation process, and many of the children help select ingredients, ask our cook questions and learn about the various nutrients in each meal.
Our family communication app, Storypark, provides our Educators and families with an opportunity to develop genuine reciprocal relationships. We regularly share images, videos, and messages about your child's progress throughout the day, keeping you informed about your child's growth, development and learning. We encourage families to use the Storypark app to develop ideas for continuing the learning at home.
For children aged three and four years, we have an amazing kindergarten program that runs with our long day care to help prepare them for their upcoming transitions into formal schooling. Our three-year-old program emphasises developing some of the social and communication skills that the children will use as they gain more independence. We encourage development in these areas through group play and some slightly more structured activities.
In four-year-old kindergarten, children further develop their communication, social and emotional skills, and they also begin exploring some numbers, shapes and phonics. We encourage children to practice reading simple sounds and words on their own, and we empower them through the learning process that comes with this. Through developing skills in these areas, children can feel more ready and confident as they begin their first year of primary school.
Guardian Moorooka aims to provide children with a wide variety of experiences and learning opportunities, so we offer many different teaching programs throughout the week to help foster growth and development. Children are encouraged to interact with our on-site chef and engage in the cooking process themselves. They may choose to select some fresh ingredients to include in their meal, or they might like to practice serving up their food on their own.
Sustainability is another focus at our Centre, and we empower children to develop an understanding of recycling and other sustainable practices while developing a genuine passion and care for looking after our planet. Our Out & About program encourages children to spend more time playing outdoors in the fresh air and natural sunlight. We have a beautiful, spacious outdoor environment for the children to explore and practice engaging their imaginations and creativity.
We develop each child's literacy and numeracy skills to help them feel confident and prepared during the challenging leap into primary school. Our program supports the needs and routines of each of our families, and we ensure each child's cultural background is supported and encouraged.
As part of our unique Visible Learning Program, families will be able to gain an understanding of their child's education. Our Learning Exchange Display will provide the opportunity for our Teachers and Educators to share updates on your child's progress. It will also be a chance for you to have direct input into your child's learning!
Why not come and meet the team and have a look around our Centre today? We'd love to show you why Guardian Moorooka is the perfect learning environment for your child. At Guardian, we believe that together, we can create life-long learners.
We look forward to welcoming you soon!

Kinder room is amazing!Good communication compared to other centres.
Begin the Adventure at Guardian
To explore the centre, chat with our team of Educators and learn more about our high-quality curriculum, book a tour now.