About Us

Aspire to be … bold, curious, creative
Guardian is much more than a place of childcare and learning. It is a place where children feel safe and secure to be themselves. A place where children can be curious, imaginative and brave in their learning We create an environment that supports children with the best possible start to life.
We believe that if we focus our enormous passion on the care and education of young children, then these children will leave us with the capacity for a lifelong interest in learning, enhancing their personal development and the contribution they make to the world of tomorrow.
100% of profits are re-invested back into our Centres and Teams to deliver the best early childhood education experience in Australia.
We're proud to say that 94% of our Centres meet or exceed the National Quality Standard.
We have modern Centres in key locations across metro NSW, VIC, ACT, QLD and SA that provide care and education to more than 10,000 children each day.
We are driven by purpose
Our purpose is clear.
To ensure children are supported to be brave, curious, and imaginative in their learning, to give them the best possible start to life.
The Guardian Team have collectively defined the mindsets that shape how we think, feel, and act each day. Every day we aspire to be:
Positive: Being passionate and finding joy in what we do.
Brave: Trying new things, reimagining what's possible, challenging ourselves.
Thoughtful: Being open, honest and fair, being empathetic, being inclusive, being respectful.
Professional: Going above and beyond, doing our best always, being a role model, getting better every day.
When we live our mindsets, we deliver on our true potential and we can better support, enable, and nurture children during their early years.
We are for people
Be inspired. Be heard. Be valued.
Guardian puts children and families first. Our Teams are invested in forming trusted relationships with families and children, to ensure that the learning environment is one where children can grow and thrive as they explore their world.
Guardian is a place where people can grow and thrive in their careers, knowing they will be inspired by the people they work with, have a voice in decisions the impact the lives of young children, and know their contribution matters.
We are for safety and quality
Safety is everyone's responsibility
There is no greater responsibility than to care for the safety of ourselves, our workplace, and those around us. It's our personal responsibility. When we create an atmosphere of safety and security, children thrive and our Teams flourish.
Our Curriculum
We put children at the centre of their growth. We focus on each child's individual journey, ensuring they can become capable learners with a curiosity and thirst for discovering new ideas to help them develop the skills to thrive in a rapidly changing world.
We nurture children's natural desire to learn through our world-class Curriculum, based on contemporary early childhood thinking and research. We focus on respect, responsibility and community, brought to life through exploration, discovery and play.
"We're focused on teaching children how to learn versus just ticking a box. The first five years in a child's life are incredibly important when it comes to setting them up with a love of learning that lasts a lifetime."
Kathryn Waugh, Guardian Head of Quality and Curriculum
Our Leadership Team
Guardian's leadership team is made up of leading early childhood professionals with many years of combined experience in the sector and other industries. This team guides the business and our centres.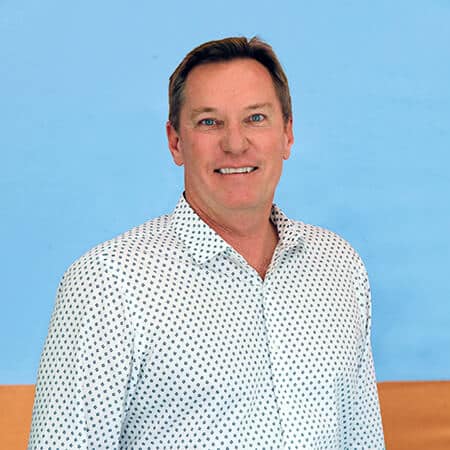 Warren Bright
Chief Executive Officer
"We have assembled a team with an enormous amount of experience and talent who are passionate about having a positive impact on the educational journey of our children and the lives of Australian families."
Warren is a successful senior executive in the early learning sector following six years as COO at Goodstart Early Learning. He has over 15-years' experience as a senior executive with News Corporation, REA Group, APN and McKinsey and Company. He is a passionate advocate for the importance of early learning and ensuring all children have access to high quality education and care.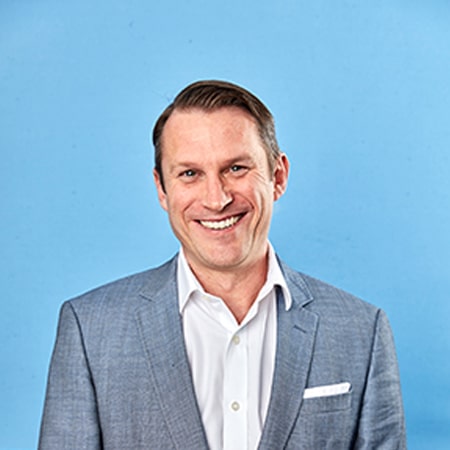 Richard Burrows
Chief Financial Officer
"I am constantly in awe of the dedication and passion I see from the people who work for Guardian, the purpose we have as an organisation, and the positive impact we have on the lives of families and on children's development."
Richard joined Guardian in early 2016 after spending a decade in private equity, including three years working with Guardian during its first round of private investment. Richard previously worked with EY in Sydney and in the UK.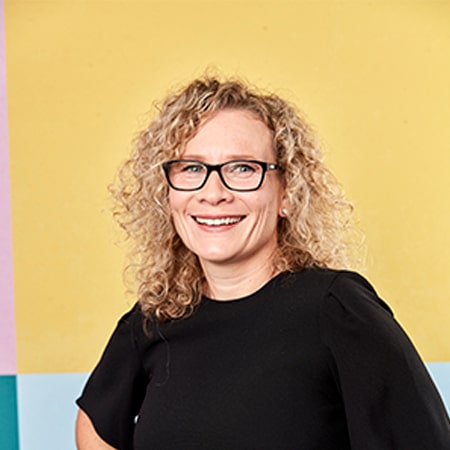 Kathryn Waugh
Head of Quality and Curriculum
"I had one requirement, I needed to find an organisation that was uncompromising in their early childhood quality standards. Research into early years teaching and learning has evolved and it was important that I joined an organisation that was brave and would encourage innovative thinking."
Kathryn joined Guardian in 2014 and has more than 25 years early childhood experience in Australia and the UK. Her experience, knowledge and passion drive the development of Guardian's quality, curriculum, sustainability and professional learning initiatives – a cornerstone of what makes Guardian stand out from the crowd.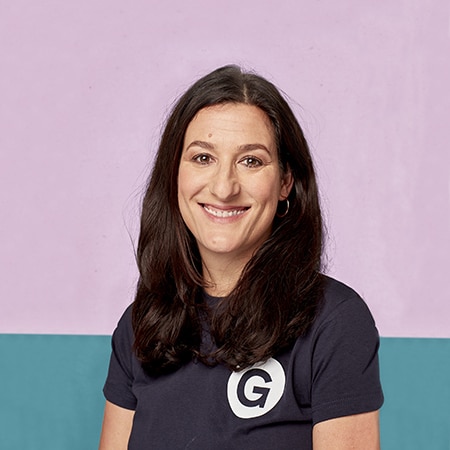 Louisa Rinaldi
Chief People and Culture Officer
"Working to help families and children is incredibly humbling. Knowing we have such a purpose in their lives and seeing the work our educators do to impact and enhance the lives of children and families is incredibly rewarding."
Louisa has worked in HR for over 18 years. At Guardian she drives initiatives to support employee engagement, retention and professional development. She is passionate about ensuring Guardian is a great place to work for all, knowing that this delivers even better outcomes for children and families.
Sharon Whiteman
Chief Network Officer
"The first five years are critical in a child's life, what we also need to remember is the first five years can be extremely hard on new families. Our role is to support and guide families and children through that time."
Sharon has spent the last 13 years in senior executive roles in the childcare sector and is a passionate advocate for childcare professionals and the important work they do. Her role at Guardian is about uniting and aligning the centres under the one mission to provide the highest quality care and education outcomes for children.
Julia Wilson
Chief Marketing & Customer Experience Officer
"The entire team at Guardian are so incredibly focused on the children and the community and how we can best enrich their lives. It is both motivating and satisfying to be part of a business that is truly driven by the greater good in all that they do."
Julia has more than 20 years' experience in marketing, spanning multiple industries including retail, telecommunications and tourism. She leads a team of data driven marketers, designers and customer relationship managers. She is passionate about creating an awesome customer experience for Guardian families, every time they walk into a Centre or interact with the team.
James McCarthy
Head of Strategy and Planning
"I wake every morning excited by the opportunity to have positive impact on the lives of those families who entrust Guardian to not only care for their children, but to show their children the joy and wonder of learning."
James was self-employed for 30 years as a business coach and consultant, working with business owners, boards and executive teams to create fresh thinking that supports sustainable growth and ongoing innovation. He bid farewell to self-employment when he joined Guardian in 2019 after being impressed by the vision and leadership of the business.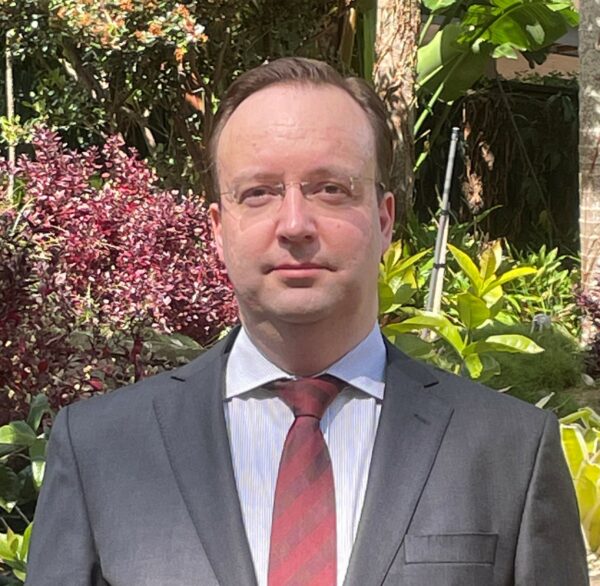 Martin Knell
Chief Operating Officer
"The first five years should be amongst the most enjoyable in life, and we are happy to be a part of it. I joined Guardian with a passion for customer service and education. I feel privileged to be with a team of committed educators and leaders who wake up every day to deliver an excellent and joyful experience to our Guardian children".
Martin is an experienced senior executive with 10 years in early education and care, plus wider industry experience across strategy, customer service, operations and engineering. Prior to Guardian he worked for Goodstart Early Learning, Virgin Australia, Oliver Wyman and Lufthansa."