Guardian Childcare & Education Blackburn West
Guardian Childcare & Education Blackburn West is rated exceeding in the National Quality Standard. The Centre includes an esteemed group of professional Teachers and educators who ensure the service is inclusive of all children's needs – including a speech pathologist and occupational pathologist who visit the Centre regularly.
The Centre boasts a range of exciting, resource-rich environments – including two spacious outdoor spaces complete with vegetable gardens, a fort, native plants and natural play structures. And our community-minded team of Educators have been with the Centre for a long time so you can be assured of consistency and care.
This community spirit was alive and well recently when Guardian Blackburn West started a family share basket initiative. The share baskets provided essential groceries donated by families for families, to help those who were struggling to source basic essentials. The share baskets promoted community awareness and deeper connections between the team and our families.
The team of professionally-certified early childhood Educators and Teachers deliver an advanced play-based and nature-inspired curriculum, as well as a leading Kindergarten Program to help prepare your child for the exciting transition to school.
Our on-site cooks prepare five nutritionally balanced meals using seasonal ingredients every day. To further explore food at the Centre our Educators host cooking classes for the children to get involved in to enhance their understanding of good nutrition.
Begin the adventure at Guardian Blackburn West today by booking a tour to explore the Centre or speaking to one of our friendly team.
Read More
Read more information about the centre
Rhythm of The Day
With endless possibilities, there's never a dull moment at Guardian and no two days are the same. Here's what a day at Guardian might look like. Please note, this will vary depending on centre opening hours.
From 7:00am

Handover time with children, families and our friendly Educators. There's a chance to share what's important for the day and any news from home.

From 7:00am

Breakfast time where families are welcome to stay and enjoy breakfast with the children.

Morning

An opportunity to play and discover with open-plan play in family groups and multi-age groupings.

Morning

Planned experiences. This is where the Guardian difference comes to life. Alongside our Educators your child's exploration leads to learnings in numeracy, literacy, language, critical thinking, problem solving, leadership, social skills, technology, creative arts and much more.

Morning tea

An opportunity for children to come together for a healthy snack, often they help prepare their food alongside our carers and cook.

Mid-morning

Individually tailored to your child's needs and curiosity the planned experiences continue, this includes both indoor and outdoor programs.

Lunch

Another nutritious meal expertly prepared by our cook. Families are invited to join the children for meals and excursions if they wish.

Afternoon

If your child wants to, or needs to sleep, it's time to rest and recharge. For children who don't need to rest the planned experiences continue, in most cases outdoors.

Afternoon tea

Another chance for the children to come together and re-fuel in small groups. There is also an opportunity to rest or play together and reflect on the day.

Pick-up

As you arrive to pick up your child, there's a chance to speak with our Educators and share news about the day. Our Storypark App also allows you to stay in touch 24/7 wherever you are.

End of day

Your child is encouraged to grab a light snack as they leave the centre. We're mindful of how routines vary, throughout the day if we notice your child looking tired food will be provided.
Helpful Information
Opening Hours
Open 7:00am to 6:30pm
Monday to Friday
Fee Information
| Age Group | Daily Fee |
| --- | --- |
| Under 3 Years | $150.00* |
| Over 3 Years | $148.00* |
*Price before the government rebate. To calculate what Child Care Subsidy you might get back, click here.
Good to Know - What to Bring
What we Provide
Sunscreen
Five nutritionally balanced meals including: Breakfast, Lunch, Morning and Afternoon tea and a late Snack at the end of the day
Nappies
Bibs
Bedding
What to Bring
Hats
Formula and bottles
Soft toy or comfort blanket for nap time
Spare change of clothing
Water bottle
Our Educators
Our team of Educators are committed and passionate about ensuring your child will be safe, nurtured and cared for every day. At Guardian, children are encouraged to engage in interest-led play that creates learning and meaningful experiences.
Our Educators seek to optimise diverse learning opportunities and implement the Curriculum as framed by the Early Years Learning Framework.
You and Your Child
All Guardian Centres provide a Centre-to-Family communication platform so families can maintain contact with their children's experiences through photos, stories and learning outcomes.
Our Centres use Storypark and each family is provided with a secure login to access on their computers, mobiles or apps.
Learn More About Our Centre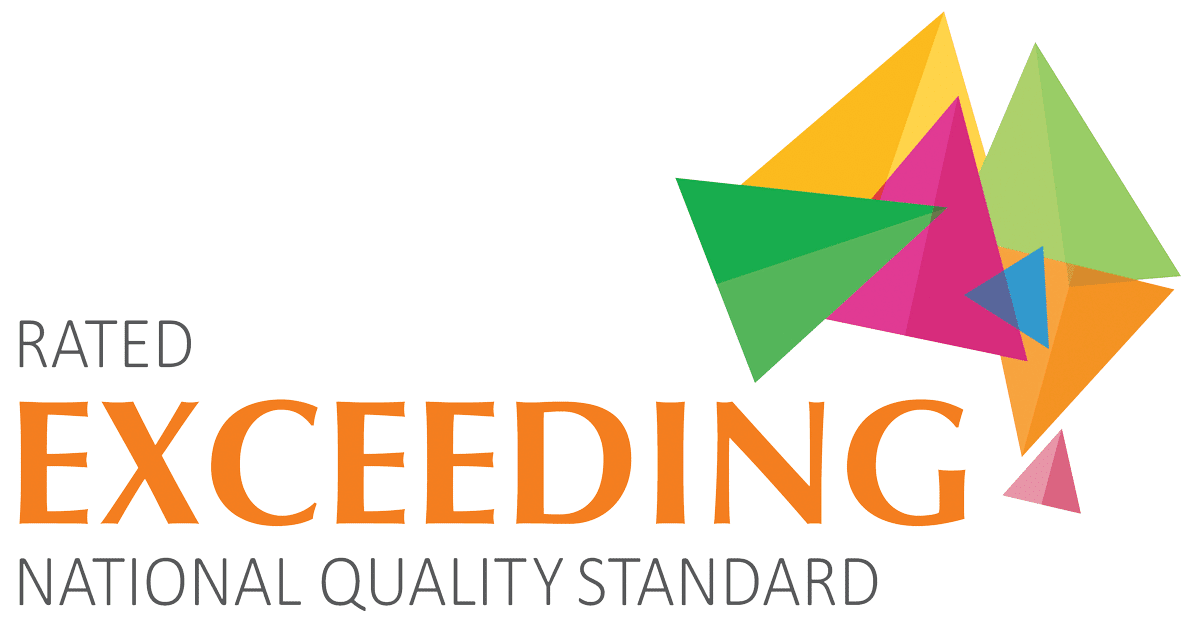 Children are given the opportunity to choose different indoor and outdoor play experiences at their leisure, learning and developing by interacting with children of all ages. Inside, we offer three rooms with a range of educational experiences based on the children's interests. Outside, our living and growing outdoor space allows the children to get their hands dirty by planting seeds and tending to our vegetable garden. We also have a worm farm which the children look after and use to fertilise our gardens, and families are welcome to take home our centre-grown herbs and veggies. Many of the healthy, delicious meals prepared by our on-site cook include ingredients from this garden.
Our educators show care and attention to each and every family at our centre, keeping them informed, answering questions, and sharing family milestones. Our nurturing, supportive culture provides families with a sense of confidence that their child is in excellent hands.
Reviews  (50)
LUCY DAI

- 2 months ago



Aleesha Hui

- 2 months ago



I strongly recommend this centre to families that are looking to get the best care for their children! My little one has been so loved and cared for since day ... Read More

jun zhang

- 2 months ago



very good center , staff are very nice and attentive. very happy to leave kids here. they do very good job for cova-19 plan

Isabelle Zhang

- 3 months ago



I wanted to thank all educators and especially Donika for looking after our son in toddler/kinder room over the last 2 years. He started here when we moved in to ... Read More

Em N

- 3 months ago



My daughter has attended Guardian Blackburn West for almost one year. During the year, she has been looked-after very well. She started from nursery room, which is very warm and ... Read More

Sophie Old-Orchard

- 3 months ago



Both my daughters have attended Guardian West over the years and it feels like a second home to our family! Our girls have always been so happy and safe. It ... Read More

Sonia Poonian

- 3 months ago



We moved to Blackburn in Feb 2020 and I was really nervous about moving my then 3 year old darling daughter. The centre has exceeded my expectations on every level ... Read More

Sian Wood

- 4 months ago



A wonderful centre with staff who are passionate about children, their wellbeing, education and happiness! We have been involved with the centre for many years (3 kids) and have ... Read More

Daphne Tan

- 4 months ago



Highly recommend !We been with the centre for many years , both kids loves their time there. All the staff are caring and they both enjoy it so much. Thank you.

SAHAR ANDALIB GIVY

- 5 months ago



I believe the good childcare is where the kids are happy there and yes, the Guardian Blackburn West makes our kids the happiest. Very dedicated staff and educators with the high ... Read More

Christopher Gipps

- 5 months ago



The staff here are amazing. We're regularly reminded of how much they care, going above and beyond wherever they can and making it a enjoyable experience for the kids and ... Read More

Hoormazd Shahhoseini

- 5 months ago



I am very glad that enrolled my baby boy in this Center because since he started with Guardian Childcare, became much more happier, in addition, we receive regular videos and ... Read More

Claire Difabrizio

- 5 months ago



My son has attended this center for 2 years now. I had such a great experience that I requested a job and have been working at the center for 1.5 ... Read More

Teresa Chui

- 7 months ago



Such a wonderful centre. They clearly love what they do and ensure every child is happy, settled and learning through play every day. All educators are very caring and friendly, and ... Read More

Lauren Annabel

- 8 months ago



I recently toured Guardian Childcare & Education Blackburn West and was greeted with a warm welcome from Julie and the team. The centre was clean and the children's environments were ... Read More

Remysam Horsfall

- 8 months ago



Our little boy Hendrix has been going to Guardian (Blackburn West) for 18 months now. Julie and the team have been so amazing. They are so good with the kids. ... Read More

Scott Bellairs

- 8 months ago



We've been sending our son to Guardian Blackburn West for nearly three years, and have found the centre and it's carers to be attentive, compassionate and dedicated to driving the ... Read More

Miranda Mathews

- 8 months ago



Would highly recommend! My daughter has attended the centre for many years now and I have nothing but positive things to say. All of the staff are incredibly caring and ... Read More

Jennifer Wick

- 8 months ago



My twins have been at the centre for 5 months now and they have experienced so much. The program in the babies room is fantastic allowing the kids to develop ... Read More

Asmita Verma Rajendren

- 10 months ago



Julie runs a centre that feels like a second home. The kinder program is fantastic with the educators passionate about the development of the children. There's always something interesting going ... Read More

Emily

- 11 months ago



During our orientation and tour of this centre we felt the love and passion from the Educators and Manager as we passed through each room. We immediately jumped on the enrollment ... Read More

cookie kung

- 11 months ago



I am so glad that I've change my eldest daughter to here, the educators are so caring and helpful. My youngest daughter in transit coming here too. Julie is the ... Read More

Huy Quoc Khanh Nguyen

- 12 months ago



HIGHLY RECOMMENDED, AND GREAT PLACE FOR OUR KIDS TO BE THERE ALLDAY, VERY CARING, FRIENDLY EDUCATORS AND MANAGER. THANK YOU FOR YOUR PATIENT AND LOVE

Q. Thanh Tran

- 12 months ago



THESE ARE HEART WARMING AND CARRINGS EDUCATORS HERE IN THE CENTER WHICH I THINK IS IMPORTANT. THEY LOVE KIDS AND THEY LOVE THERE JOB. WELL ORGANISED CENTER AND ACTIVITIES, I AM VERY ... Read More

Lily Shen

- 12 months ago



Highly recommended. Dedicated, caring, responsible educators, attentive to each children's needs. Healthy food menu with a diversity of yummy multi cultural dishes. At our orientation day Julie the centre manager ... Read More

Audrey Wong

- 12 months ago



Julie and the educators here are passionate about children, always approachable if we have any concerns, professional in carrying their tasks and inclusive. I really love the way this centre ... Read More

Leo Li

- 1 year ago



A high quality childcare. Educators are warm and friendly. This centre provides different activities for kids to learn and play,my daughter really enjoys the painting session. Great place to drop your kids ... Read More

Sarah Hanlon

- 1 year ago



We can't thank Julie and the staff enough for their effort and support transitioning our first born into his first year of full time care. Every parent will experience the ... Read More

Valerie Huang

- 1 year ago



I must say it is a right choice for sending the little one there . My son is so happy and gains lots of skills in this centre , like ... Read More

Tian Xin

- 1 year ago



Great centre, my son is so eager to go in the morning and doesn't want to leave when I pick him up in the afternoon, I believe this is a ... Read More

Song Vivian

- 1 year ago



Wonderful childcare, my two kids all study here, I fell extremely satisfied. Perfect environment and professional educater in child care, especially Makkie and Donica in kinderroom, my kids love them ... Read More

sojung Lee

- 1 year ago



Every educater works here is very kind and passionate. Especially they love kids. Also their curriculum is very efficient and interesting. That is why, my son is always happy to ... Read More

Jin Wang

- 1 year ago



This childcare centre is fantastic! Staff are very professional and friendly. My daughter loves to attend the centre. I would like to strongly recommend this childcare.

LIN Ke

- 1 year ago



The centre manager Julie and toddler room educators are all friendly, responsible, and exprienced. My daughter is very happy and enjoy.

Shu San L

- 1 year ago



Highly recommend this childcare. We are so grateful to the educators in the babies room for all the care and support they have provided our daughter. She has lots of ... Read More

Nick Huynh

- 1 year ago



Excellent childcare and early learning center! Everyone is friendly and showing enthusiasm in caring, guiding and teaching our kids. The manager and educators have successfully developed strong bonds with kids ... Read More

Ruting Cheng

- 1 year ago



This is an excellent childcare centre. The educators are friendly and caring. I'm also impressed with a variety of creative activities prepared by the educators.My daughter feels safe and happy ... Read More

Eunjin Kim

- 1 year ago



I have been sending my boy since he was 18 months old (now he is nearly three.) and I am so happy with this centre. Julie, the centre manager is so ... Read More

Amelie Lee澳盛

- 1 year ago



This is a wonderful center. The director, Julie, always has passion in education and all educators are very nice and professional. Many activities have been provided to support my son ... Read More

cindy huang

- 1 year ago



My daughter started sinc 18 months old and now almost 3! We have been very pleased with everyhing in the centre! Most important part is my daughter loves her educators there!

Yoyo SHI

- 1 year ago



This is a lovely space where I'd love my child to stay, play and learn. Educators are caring and friendly, facilities are in good condition. Nice child care!

Ben Alexander

- 1 year ago



Both our daughter and our son have attended this daycare centre. Our experience has been very positive and we are grateful for the amazing relationships the carers have with our ... Read More

Sarah Sun

- 1 year ago



This is the best child care centre I have never ever see before! I will definitely recommend all the families join in this centre! The educators here is very nice, ... Read More

Janice Tu

- 1 year ago



Both my children attend this childcare and love it. The kids look forward to playing and learning in a safe and caring environment, thanks to the amazing staff who do ... Read More

alex plochino

- 1 year ago



Great Centre and absolutely amazing staff. The Rugratz team do an amazing job caring for and educating the children. My son never wants to leave!

Zelie Foley

- 1 year ago



All the staff at Rugratz are amazing and our daughter is so happy there. They really go above and beyond to take care of the children and I would highly ... Read More

ALICE CHEN

- 1 year ago



It is a good place for daycare, so far satisfy . especially like Centre's outdoor play-space the most, north-facing, and big area. Staff are friendly

Joe from Oztutors

- 1 year ago



My kids are at the centre at the moment. Julie is a great leader and the carers are wonderful. Highly recommand. Love it.

XIN PAN

- 1 year ago



It is an Excellent Center! Both my son and my daughter have been to there in last few years. The centre manager Julie managed centre very well. All the educaters ... Read More

Linda Binns

- 9 months ago


Begin the Adventure at Guardian
To explore the centre, chat with our team of Educators and learn more about our high-quality curriculum, book a tour now.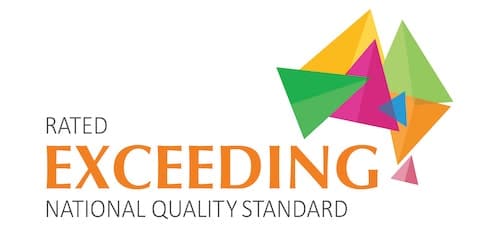 Our centre has been recognised as 'Exceeding' the National Quality Standard. This is the highest rating you can receive from a regulatory authority assessment and we are proud to deliver an exceptional service to the children and families who attend our centre.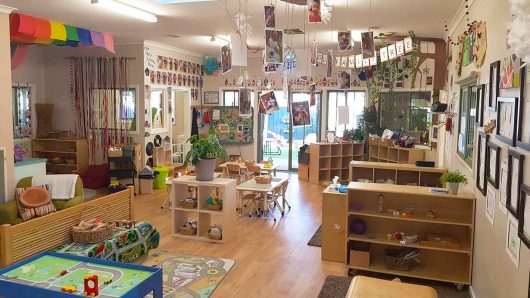 Welcome to our centre
Julie
Centre Manager
"I am inspired by the children and I am so happy to come to work everyday."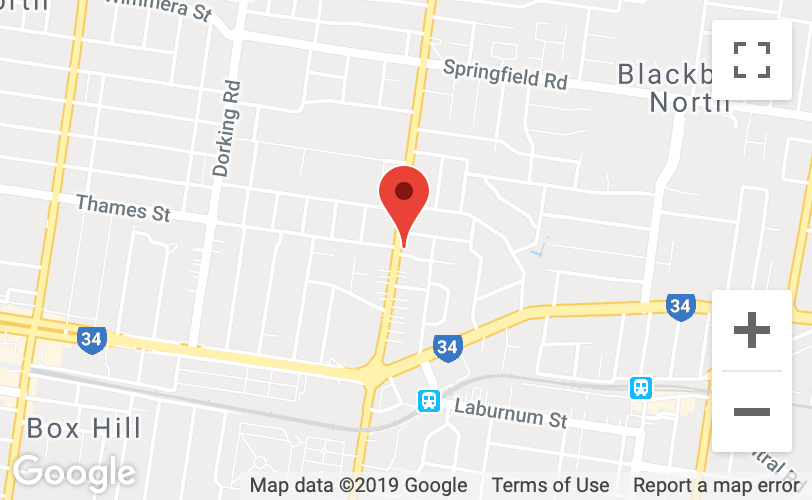 Guardian Childcare & Education Blackburn West
440 Middleborough Road
Blackburn, VIC, 3130
Call our customer Service:
What Our Families Say
"It's not easy to leave your child in the care of someone else, however, from day one I can comfortably say that your staff have always provided the best care for both my children. I always see all the great things they do with the children but most importantly they are always there to comfort the children and take such great care of them."
– Ivana Dusenjko, Mickleham Road, Vic
"The transition into childcare was made easy by the supportive and compassionate staff. Daily communication (both email and verbal) kept me up to date with my daughter's progress socially, emotionally and intellectually. The 'child centred' approach is amazing; for my child to make connections to her own world and experiences. She loves going."
– Sarah Collingwood, Jacaranda – Sunnybank, Qld
""The team are passionate about being early childhood Educators. The environment is filled with many indoor and outdoor activities allowing a child-led development by following their natural interests (inspired by Reggio Emilia). A philosophy we follow in our home. My four-year-old daughter's language and social skills have improved greatly.""
– Angela K, Lane Cove, NSW