Guardian Childcare & Education Tarneit

Kinder room is amazing!Good communication compared to other centres.
Brand new Centre - Open Now - Book a tour today!
A brand-new Centre in Melbourne's growing west with amazing learning spaces for children aged from six weeks to six years.
Incredible learning programs within safe, secure environments to support children's social and emotional development.
A dedicated two-year funded Kindergarten program, designed to prepare your child transition from early learning to primary school.
An experienced team that reflects Tarneit's melting pot of cultures, ensuring your family will feel safe and welcome.
Come and see the Centre for yourself, meet the team and have all your questions answered. Book a tour today.
Hours
Mon to Fri 7:00am to 6:00pm
Address
32 Origin Drive
Tarneit, VIC, 3029
Take a Look Around
Welcome to our Centre
Brand new Centre – Open now!
We can't wait to welcome your family to our brand new, purpose-built childcare centre in Tarneit; where your child will be supported to be creative, bold, and imaginative in their learning.
Fresh, modern indoor learning spaces to inspire wonder, curiosity, and a sense of belonging.
Incredible programs such as Joy of Reading, Cooking & Nutrition, Out & About Community Excursions and Sustainability, with daily learning experiences designed to support your child's development and growth
Large outdoor spaces bursting with resources to spark discovery and imagination.
On-site Chef who cooks fresh, healthy meals daily in our fully equipped kitchen
Read More
Meet our Centre Manager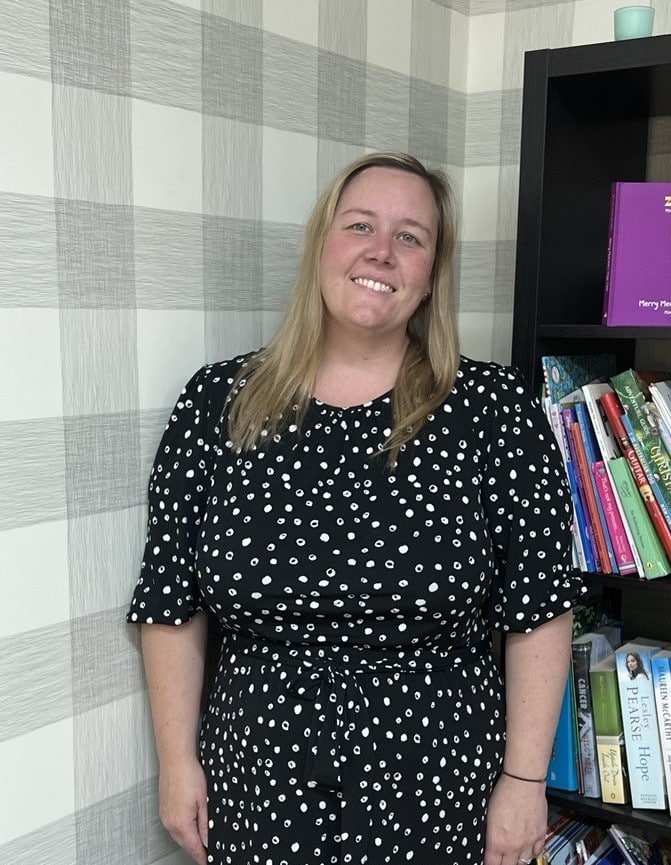 Rebecca
"I'm passionate about making sure each child feels included, supported and our delivery of education meets a holistic approach for each child".
Rhythm of The Day
With endless possibilities, there's never a dull moment at Guardian and no two days are the same. Here's what a day at Guardian might look like. Please note, this will vary depending on centre opening hours.
Morning

Handover time with children, families and our friendly Educators. There's a chance for conversation to share what's important for the day/what's happened the night before at home.

Morning

Breakfast time where families are welcome to stay and enjoy breakfast with the children.

Morning

As children are arriving and families are coming and going, there's an opportunity for play as well as family grouping, open-plan play and multi-age grouping.

Morning

As the children come together, planned experiences begin. This is where the Guardian programs and practices come to life. Examples of learning include numeracy, literacy, language, critical thinking, problem solving, leadership, social skills, technology, science, creative arts, curiosity and more.

Morning

There's an opportunity for children to come together and enjoy morning tea.

Mid-morning

Following morning tea, the planned experiences continue. This includes both indoor and outdoor programs.

Afternoon

There's an opportunity for children to come together for lunch. With an open-door policy, families are able to join the centre for meals and excursion if they wish.

Afternoon

For children who want to, or need to, there's an opportunity to sleep, rest or relax. For children who don't need to rest, there are planned experiences, which are more likely to be outdoors.

Afternoon

Children come together for afternoon tea in small groups or with siblings (they can also rest and play together, too). This time also presents an opportunity to reflect on the day.

End of the day

As families arrive to pick up children, there's an opportunity to speak to Educators and share information about the day.

End of the day

Some centres offer early tea or light snack at the end of the day, which they can grab as they leave the centre. We're mindful of how routines vary at home, so if throughout the day, we notice children look tired, food will be provided.
Helpful Information
Opening Hours
Open 7:00am to 6:00pm
Monday to Friday
Centre Highlights
Stimulating learning environments equipped with natural open-ended materials and resources
Large outdoor play spaces featuring natural play structures, sandpits and water play
Commercial grade, open plan kitchen for the on-site cook to prepare 5 healthy and nutritious meals daily
Our Educators
Our team of Educators are committed and passionate about ensuring your child will be safe, nurtured and cared for every day. At Guardian, children are encouraged to engage in interest-led play that creates learning and meaningful experiences.
Our Educators seek to optimise diverse learning opportunities and implement the Curriculum as framed by the Early Years Learning Framework.
You and Your Child
All Guardian Centres provide a Centre-to-Family communication platform so families can maintain contact with their children's experiences through photos, stories and learning outcomes.
Our Centres use Storypark and each family is provided with a secure login to access on their computers, mobiles or apps.
Learn More About Our Centre
Guardian Childcare & Education Tarneit is a beautiful new, purpose-built Centre where children can experience a safe and secure environment where they feel empowered to grow and develop at their own pace. Our experienced Educators are warm and welcoming and develop genuine relationships with each child to understand their unique interests, skills and talents.
Guardian Childcare & Education Tarneit provides high-quality education and day care for families in Tarneit and the surrounding suburbs of Werribee. We have a nurturing and stimulating environment that truly caters to each child's individual needs. Our qualified Educators and Teachers are passionate about providing an engaging program for children of all ages, including babies, toddlers and preschoolers.
We're open from 7.00 am to 6.00 pm from Monday to Friday, so families have the opportunity to experience a little bit of added flexibility in the hours they choose for their child to be at our Centre. During drop-off and pick-up times, we encourage you to spend some time inside the Centre, talking to our Educators and exploring their learning environment for yourself. This can help families stay more connected to their child's learning and provides an opportunity for our Educators to discover ways to enhance your child's growth and development at childcare.
Our indoor learning area is filled with fun and engaging learning materials for the children to explore and engage with using their imaginations and creativity. Through play-based learning, children have the opportunity to develop their understanding of the world around them and practice engaging their critical thinking, creativity and imagination.
Children are also encouraged to spend some of their time in our outdoor play space, where they can experience a variety of resources and natural elements that spark their curiosity and engage their senses. Children can examine and explore the properties of water through our fun water feature area, or they may like to replicate some structures they have seen in the real world with our large sandpit.
Three and four-year-old children have the opportunity to take part in our kindergarten program alongside our long day care. Our kindergarten curriculum provides children with some of the skills and confidence they'll need as they make the exciting step up into primary school.
Some of the benefits of our kindergarten program are:
We provide a safe and secure learning environment where children feel trusted and supported to be themselves. We foster the emotional and social development that children need to begin developing a sense of identity, and connection with their world, and to advocate for their wellbeing.
We foster creativity in the lead-up to transitioning into primary school, through play-based learning that encourages an understanding of basic shapes, numbers and phonics.
We develop children's self-respect and confidence, empowering them to make decisions for themselves and to take responsibility for their learning. Through the increased independence that comes with this, children feel more comfortable being separated from families and can feel more empowered to try new things as they begin primary school.
Our family communication app, Storypark, provides you with access to photos, videos and updates on your child's progress at our Centre. We create learning outcomes for each child to help both our Educators and families track their child's development, growth and learning in those first few years of life.
As part of our unique Visible Learning Program, families will be able to gain an understanding of their child's education. Our Learning Exchange Display will provide the opportunity for our Teachers and Educators to share updates on your child's progress. It will also be a chance for you to have direct input into your child's learning!
Why not come and meet the team and have a look around our Centre today? We'd love to show you why Guardian Tarneit is the perfect learning environment for your child. At Guardian, we believe that together, we can create life-long learners.
We look forward to welcoming you soon!

Kinder room is amazing!Good communication compared to other centres.
Begin the Adventure at Guardian
To explore the centre, chat with our team of Educators and learn more about our high-quality curriculum, book a tour now.