Shining bright at our Aspires Awards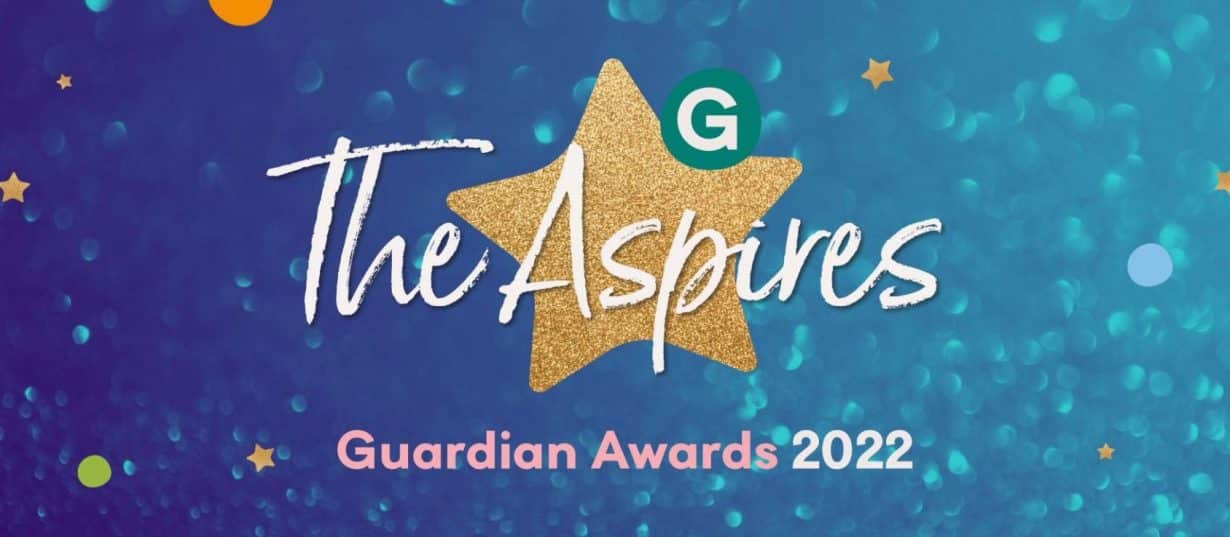 What a dazzling night for our superstar teams at our inaugural The Aspires Awards. This event celebrated the 'best of the best' talent across Guardian.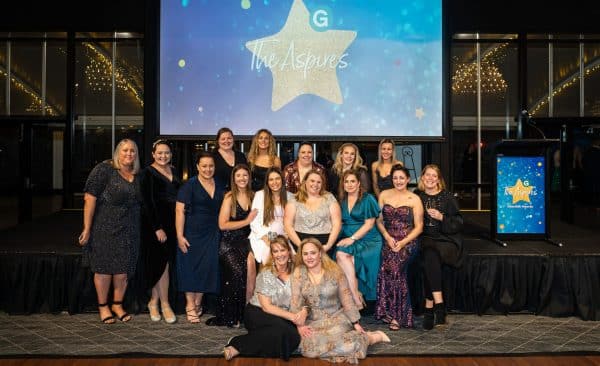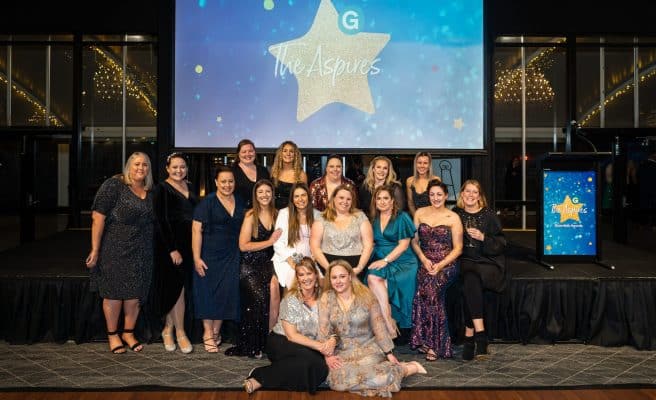 Award finalists flew to Melbourne for an 'All That Glitters'-themed evening. Twenty-three of our shining stars from more than 130 Guardian centres received peer-nominated awards, recognising their impact on the lives of young children. With more than 1,200 votes received across our Centres, the night was the perfect opportunity to showcase the talent we have across our Guardian child care Educators, Teachers, and team members.
Awards presented on the night:
People Category:
Assistant Centre Manager of the Year
Centre Manager of the Year
Cook / Chef of the Year
Educational Leader of the Year
Educator of the Year
Student of the Year
Teacher of the Year
Aspires Stars:
Aspiring Mate of the Year
Aspire Star of the Year
Innovation Award
Team of the Year
Support Office Star of the Year
The Aspires Teams of the Year was awarded to the Centres that strongly embody our Guardian mindsets of being 'brave, professional, positive and thoughtful.'
A huge congratulations to winners Guardian Box Hill (VIC) and Guardian Acacia Gardens (NSW)! A well-deserved win for these Centres, both of whom hold an 'Exceeding' rating from ACECQA, the national body responsible for monitoring the quality of all registered child care centres in Australia.
Guardian Childcare & Education is so proud of our outstanding Educators, Teachers, and team members within our Centres. Child care jobs require dedicated, passionate Educators; we are so fortunate to have these amazing people committed to their work across our Babies, Toddlers, Preschool and Kindergarten programs.
"It is such a privilege to lead a network of people with such passion and talent. We work in this sector because we love what we do. A special congratulations to our Teams of the Year: Acacia Gardens and Box Hill, well done!"
– Sharon Whiteman, Guardian Chief Network Officer
"The Aspires Awards have been an amazing way to celebrate our people and build a culture of reward and recognition and collective celebration across the organisation. Congratulations to everyone who took part!"
– Warren Bright, Guardian CEO
Great futures start here. If you think Guardian is a place you want to be, search for your new job in child care here.
Looking for the right Childcare Centre for your Family?
Submit your details and a member of our Concierge Team will be in touch to discuss what you need and how we can help you experience something more than childcare.

We'll be in touch soon.