Traineeships: Set yourself on a great career path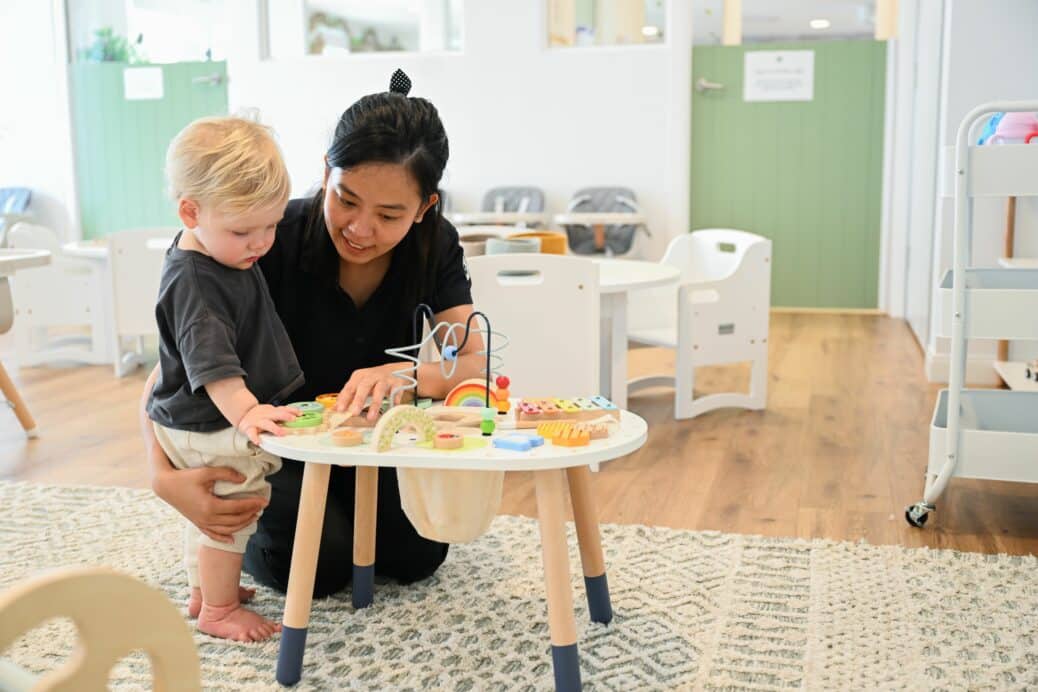 We love our Trainees. Enthusiastic, with fresh ideas and a passion for learning all about early childhood care and education; they play a valuable role in our Centres for their fellow team members, children and families.
Why should you consider a Traineeship?
Are you looking for a career choice with a bright future, where you'll always be in demand? A traineeship in early childhood education could be just what you've been searching for. Educators will always be a highly valuable human resource, and the learning and potential ahead for each Trainee is nothing short of incredibly inspiring.
Unlike many roles that require study, Trainees can earn money while they learn, supported with both formal and practical training to achieve suitable qualifications in early childhood education.
What are some of the benefits of becoming a Trainee with Guardian?
At Guardian, trainees have career paths full of endless opportunity. As part of a strong Centre team, each Trainee is supported to achieve their own unique career progression. Trainees get to learn from, and work alongside, dedicated, passionate early childhood education professionals who provide amazing learning experiences for children aged six weeks to six years within a safe and engaging environment.
With our 18-month Traineeship program, you can learn on the job and receive a nationally recognised Certificate III qualification in Early Childhood. Or, if you are currently a high school student in Year 10 or above, we have a School-Based Trainee program suitable for you. Trainees who take this path will work at a Guardian Centre one day per week, learn on the job, and receive a Certificate III qualification in Early Childhood upon completion.
Those who take on a Traineeship get to learn from highly skilled and experienced professionals who are constantly seeking to innovate how we deliver our interactive teaching and learning programs.
Interested in becoming a Trainee Educator? Check out some of our current available Trainee roles here.
What difference can a Trainee make in the life of young children?
The best part about a traineeship in early childhood education? We think it's all about the children. The children who love our Trainees and see them as part of their extended family.
Each day, our childcare Trainees build strong and meaningful relationships with children in their care and their families.
The skills children need to grow and thrive are changing rapidly, so we always need brave and willing educators who can inspire a child's curiosity and enthusiasm for learning. And where do these educators so often start? Yep, with a traineeship. It's a rewarding and fulfilling vocation.
Traineeships with Guardian
Through our Trainee program, we'll support you to develop the skills by giving you a great place to work, incredible team members, amazing children and families, and a whole range of other benefits.
Have a look at why Guardian is more than just a place to work.
If starting a Traineeship with Guardian sounds good to you, we'd love to hear from you!
Get in touch with our Talent team: [email protected] or 1300 765 560.
Looking for the right Childcare Centre for your Family?
Submit your details and a member of our Concierge Team will be in touch to discuss what you need and how we can help you experience something more than childcare.

We'll be in touch soon.
You May Also Want to Read This