The Power of Celebration: Our Top 10 for the 2023 Aspires Awards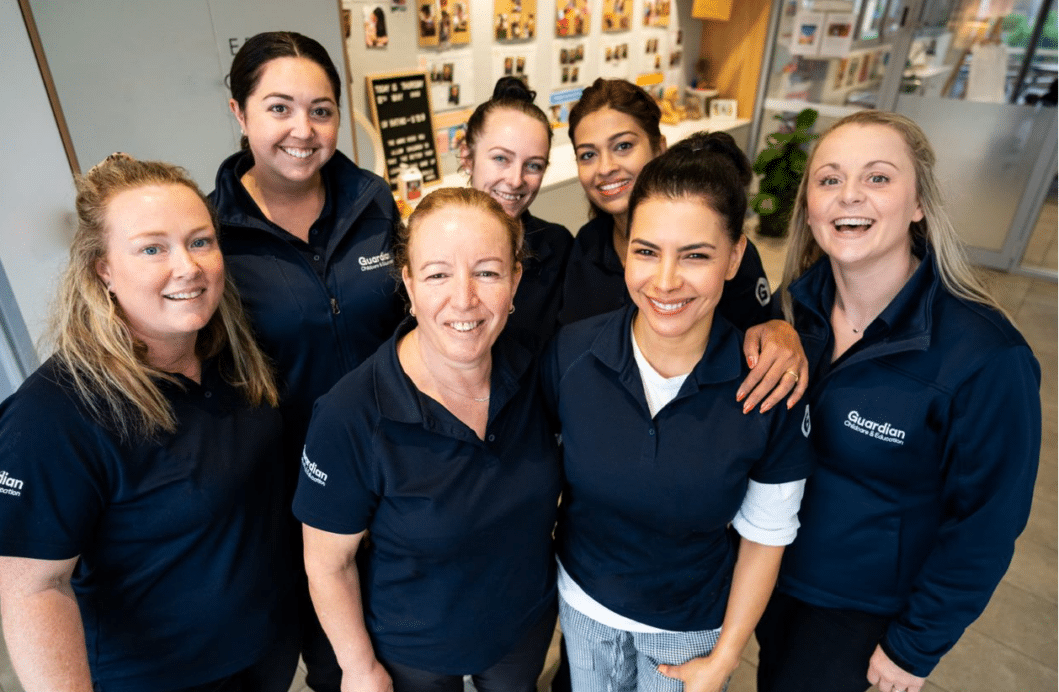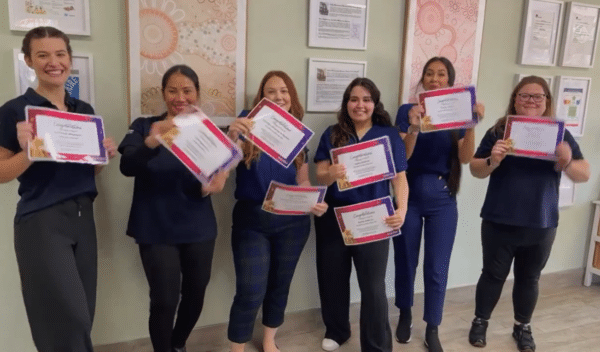 A simple thank you or a well done. Words of praise and encouragement go a long way in putting a smile on a teammate's face.
A few small words can create a positive emotional connection and reinforces a sense of value and appreciation. At Guardian Childcare & Education, we understand the profound impact that acknowledging and honouring our team's collective efforts can have.
That's why we're thrilled to have an annual awards program known as the Aspires, a celebration that truly embodies our belief in the strength of teamwork and highlights Guardian as an exceptional place to work.
The Aspires Awards at Guardian Childcare & Education go beyond simple recognition. They serve as a symbol of our commitment to fostering a culture that values unity, collaboration, and the pursuit of excellence together. The awards are divided into two categories: Aspires Stars and Aspires People. These accolades not only honour outstanding individuals but also showcase our dedication to our core values and the remarkable contributions made by our entire team.
Within the Aspires Stars category, we have six prestigious awards that represent the pinnacle of achievement within our organisation. These awards are designed to shine a spotlight on those exceptional individuals who consistently go above and beyond in their roles. Whether it is highlighting innovation, displaying exceptional leadership qualities, or delivering outstanding service, the Aspires Stars recipients embody the very essence of Guardian's spirit and continually exceed expectations.
While we celebrate individual brilliance, we firmly believe that the true strength of Guardian Childcare & Education lies in the collective effort of every team member. That's why the Aspires People category is so important to us. This category recognises excellence in each role across our Centres, highlighting the unsung heroes who contribute to making Guardian a truly exceptional place for all. With seven distinct awards within this category, we honour those individuals who bring our vision to life, creating an environment where children thrive, and families feel supported.
The Aspires Awards program isn't just a significant event; it's a testament to our unwavering commitment to nurturing a vibrant and fulfilling work environment. By celebrating team achievements, we create a strong sense of belonging, foster camaraderie, and inspire all team members to reach their full potential. It is through this collective celebration of success that we continuously cultivate a culture of excellence and drive our organisation forward.
At Guardian Childcare & Education, we firmly believe that our success is directly linked to the passion and dedication of our incredible team members. The Aspires Awards program serves as a heartfelt expression of our appreciation for their outstanding efforts in providing exceptional care and education to the children and families we serve.
Would you like to be a part of our team, where natural talent is nurtured, and together, we create remarkable futures?
If joining our Guardian family as an Educator, Teacher or as part of a Centre Leadership Team sounds good to you, we'd love to speak with you! We provide amazing professional development opportunities and great benefits.
Get in touch with our Talent team: [email protected] or 1300 765 560. We would love to hear from you!
Current opportunities across the Guardian network can be found here.
Looking for the right Childcare Centre for your Family?
Submit your details and a member of our Concierge Team will be in touch to discuss what you need and how we can help you experience something more than childcare.

We'll be in touch soon.