Guardian Childcare & Education Point Cook West
Rated from Google 
Leading programs where children aged six-weeks to six years learn and discover through play.
Highly experienced Educators and degree-qualified Teachers support children to grow and thrive.
Safe, secure environments that support children's social and emotional development.
A specialist two-year kindergarten program that prepares children for school, with the benefits of long day care.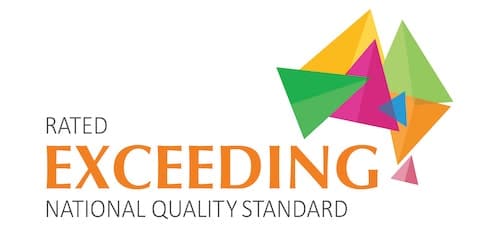 Our centre has been recognised as 'Exceeding' the National Quality Standard. This is the highest rating you can receive from a regulatory authority assessment and we are proud to deliver an exceptional service to the children and families who attend our centre.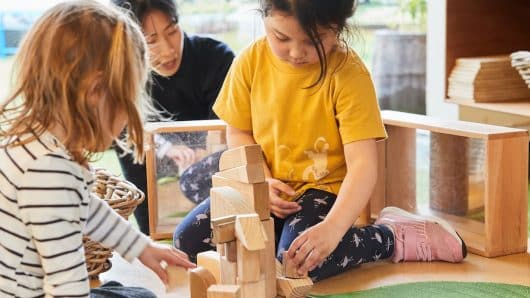 Welcome to our centre
Hours
Mon to Fri 6:30 to 18:30
Address
24 Gramercy Boulevard
Point Cook, VIC, 3030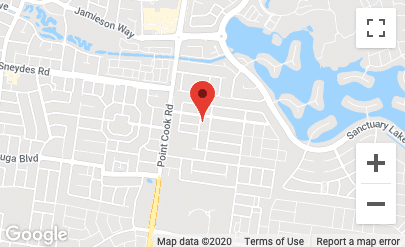 Take a Look Around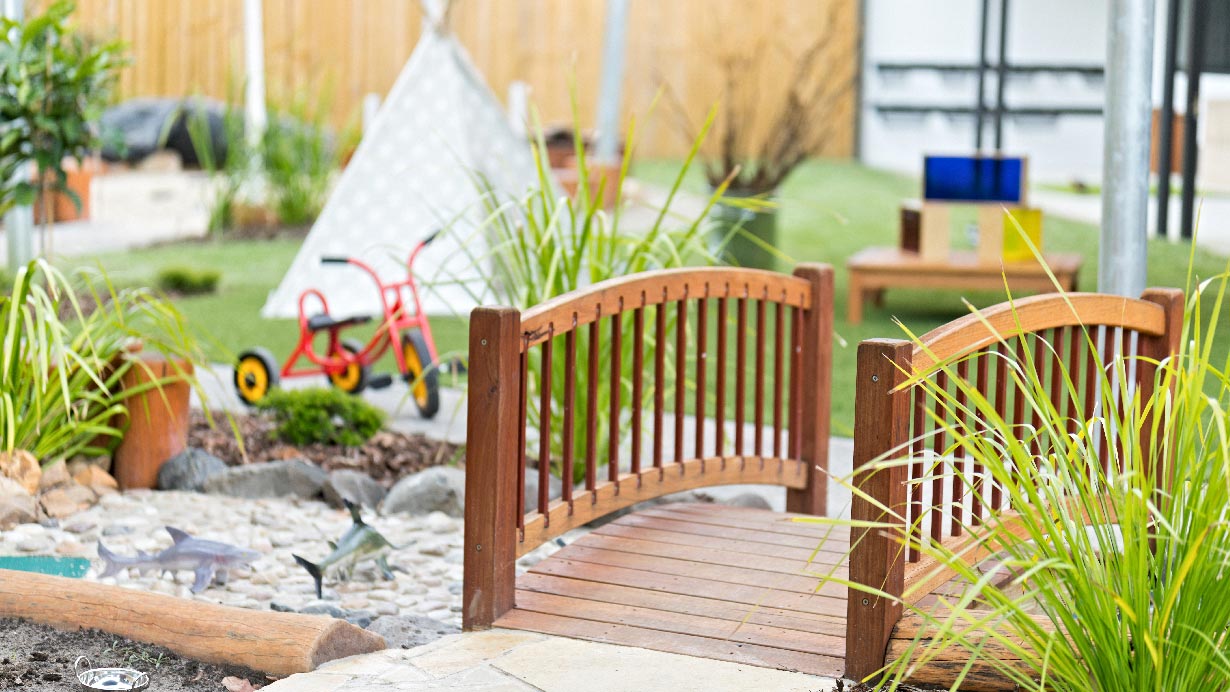 Welcome to our Centre
Guardian Childcare & Education Point Cook West is bursting with incredible resources in both the indoor and outdoor environments. In addition to light-filled indoor spaces, there are three large outdoor areas for each age group. The Centre offers art, gardening, music and French programs, as well as speech therapy.
Read More
Meet our Centre Manager
Danielle
"Children are very capable and resilient. This became more obvious during the recent global pandemic – the children were able to adapt to different situations quickly in a positive way".
Rhythm of The Day
With endless possibilities, there's never a dull moment at Guardian and no two days are the same. Here's what a day at Guardian might look like. Please note, this will vary depending on centre opening hours.
Morning

Handover time with children, families and our friendly Educators. There's a chance for conversation to share what's important for the day/what's happened the night before at home.

Morning

Breakfast time where families are welcome to stay and enjoy breakfast with the children.

Morning

As children are arriving and families are coming and going, there's an opportunity for play as well as family grouping, open-plan play and multi-age grouping.

Morning

As the children come together, planned experiences begin. This is where the Guardian programs and practices come to life. Examples of learning include numeracy, literacy, language, critical thinking, problem solving, leadership, social skills, technology, science, creative arts, curiosity and more.

Morning

There's an opportunity for children to come together and enjoy morning tea.

Mid-morning

Following morning tea, the planned experiences continue. This includes both indoor and outdoor programs.

Afternoon

There's an opportunity for children to come together for lunch. With an open-door policy, families are able to join the centre for meals and excursion if they wish.

Afternoon

For children who want to, or need to, there's an opportunity to sleep, rest or relax. For children who don't need to rest, there are planned experiences, which are more likely to be outdoors.

Afternoon

Children come together for afternoon tea in small groups or with siblings (they can also rest and play together, too). This time also presents an opportunity to reflect on the day.

End of the day

As families arrive to pick up children, there's an opportunity to speak to Educators and share information about the day.

End of the day

Some centres offer early tea or light snack at the end of the day, which they can grab as they leave the centre. We're mindful of how routines vary at home, so if throughout the day, we notice children look tired, food will be provided.
Helpful Information
Opening Hours
Open 6:30am to 6:30pm
Monday to Friday
Good to Know - What to Bring
What we Provide
Sunscreen
Five nutritionally balanced meals including: Breakfast, Lunch, Morning and Afternoon tea and a late Snack at the end of the day
Nappies
Bibs
Bedding
What to Bring
Hats
Formula and bottles
Soft toy or comfort blanket for nap time
Spare change of clothing
Water bottle
Our Educators
Our team of Educators are committed and passionate about ensuring your child will be safe, nurtured and cared for every day. At Guardian, children are encouraged to engage in interest-led play that creates learning and meaningful experiences.
Our Educators seek to optimise diverse learning opportunities and implement the Curriculum as framed by the Early Years Learning Framework.
You and Your Child
All Guardian Centres provide a Centre-to-Family communication platform so families can maintain contact with their children's experiences through photos, stories and learning outcomes.
Our Centres use Storypark and each family is provided with a secure login to access on their computers, mobiles or apps.
Reviews from Google

The best childcare ever! We have sent our son for more than 1 year! Couldn't be happier with the centre, especially educators! They are the best at their profession, our ... Read More

My child has been in this center since 11 months old, and had to leave due to family relocation. He loved this center as i can see how happy he ... Read More

My child has been here for for the past year, and we as a family love this place. Everyone treats us like a family, my child looking forward to go ... Read More

N

Nouvel Dalton-Alberto



Love this centre! My daughter started care from 10mos and now she's two and definitely love seeing and being with her educators n gained friendships! We have been pleased with the level ... Read More

My children are well looked after and developing wonderfully thanks to the amazing educators.

Highly recommend. Lovely and caring staff ! New facilities !!!

After visiting over 10 different child care centers in the Point Cook area my partner and I found that Explorers Early Learning had immediately won us over. Explorers is warm, ... Read More

Excellent centre. The children are well looked after, supervised and educated. The parents/care givers are kept well informed. The staff and management are trustworthy and approachable, they genuinely help and ... Read More

Explorers Point Cook is a fantastic centre. The educators and management are amazing - they are always friendly and helpful. The educators really go above and beyond for the kids ... Read More

Words are not enough to say how grateful we are to find the perfect centre for our beautiful daughter. She has been in the Point Cook centre for 4 years ... Read More

My younger son is attending EEL PC since July 2019. He loves his room teacher Erin and Sam. Also, he keeps asking us to send him to the Center ... Read More

J

Jennifer Subramanian



I just moved from Pakenham and was looking at nearly 12 childcares before I got to Explorers. I loved it the mom I enetered it and the staffs are very ... Read More

Words are not enough to say just how happy we are with Explorers. My son started very shy and quiet, and has blossomed into a confident and inquisitive young boy ... Read More

This is the best daycare/kinder centre i can imagine! My daughter has been going to Explorers Early Learning in Point Cook since she was just over 1 and the centre ... Read More

I would highly recommend this centre to any parent looking for a place for their children to grow, learn and experience forever friends. From the educators to the beautifully designed ... Read More

We've had our daughter here for 2 years and couldn't be happier. Every member of the staff we've encountered is genuinely caring and loves the kids. Our daughter has learnt ... Read More

Amazing centre, staff are so attentive & thoughtful, I have no worries whatsoever leaving my kids in their care. Top notch facilities and the food menu is phenom! Highly recommend!

If you want to enroll your kids in this poor management centre, please do yourself a favor and look elsewhere. Utterly disappointing and shocking with management along with their room leader. Rude ... Read More
Begin the Adventure at Guardian
To explore the centre, chat with our team of Educators and learn more about our high-quality curriculum, book a tour now.