Why Guardian?
Find your next job at Guardian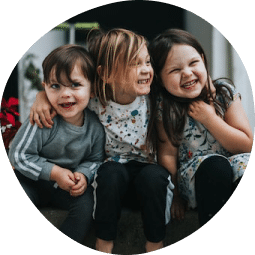 When you thrive, children thrive.
When we create the same opportunities for our people as we do for children, wonderful things happen. Children have the best start to life, and you will experience the empowerment and joy that comes with being part of a team who know you, inspire you, and stand by you.
Think about it like this: you'll have the chance to support children to be bold, creative and curious as they learn, and we'll support you all the way. You can bring your energy, passion, and joy to one of life's most important journeys – helping young children grow and learn.
Three reasons why great futures start here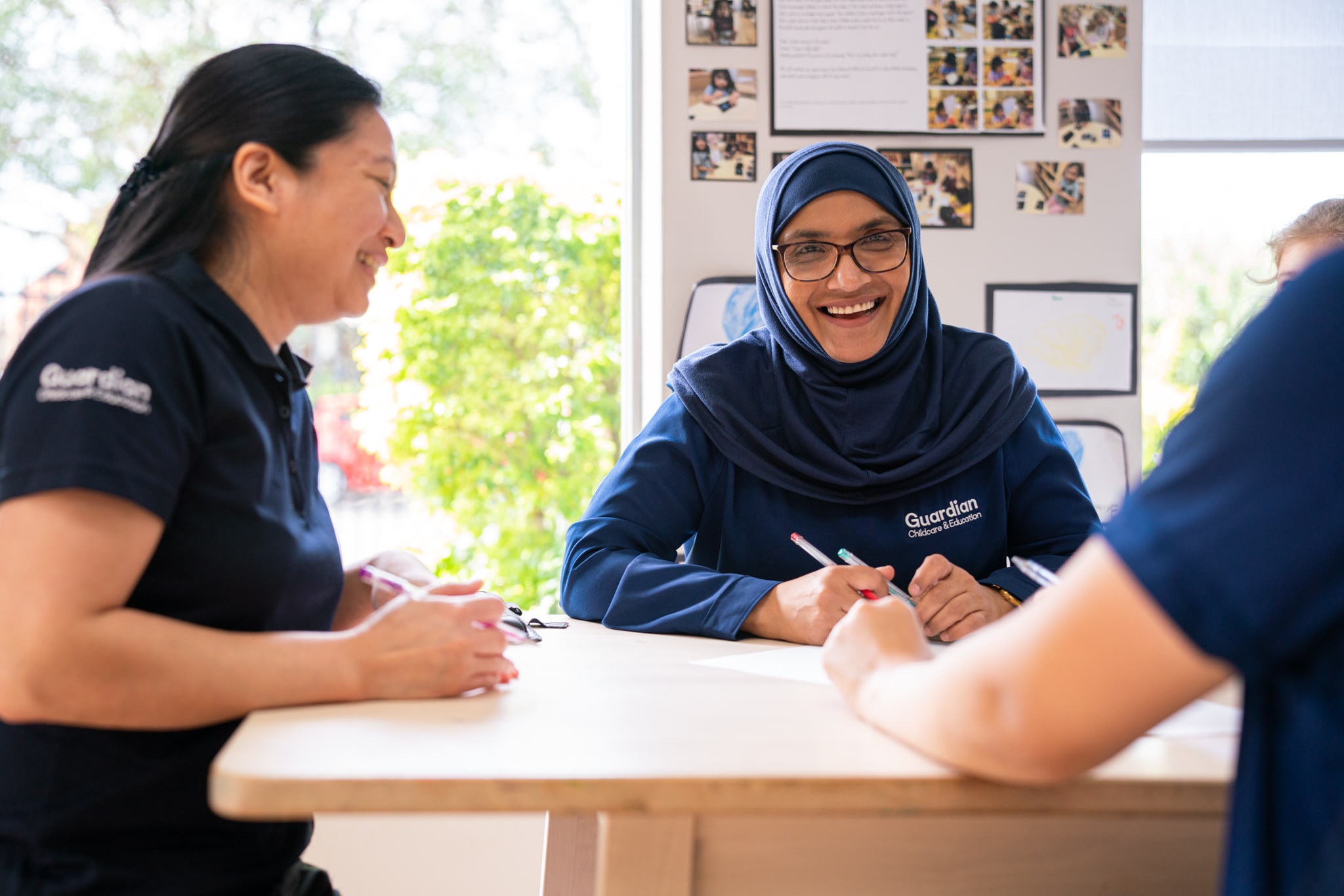 We say thank you with our amazing reward and recognition program.
chevron_right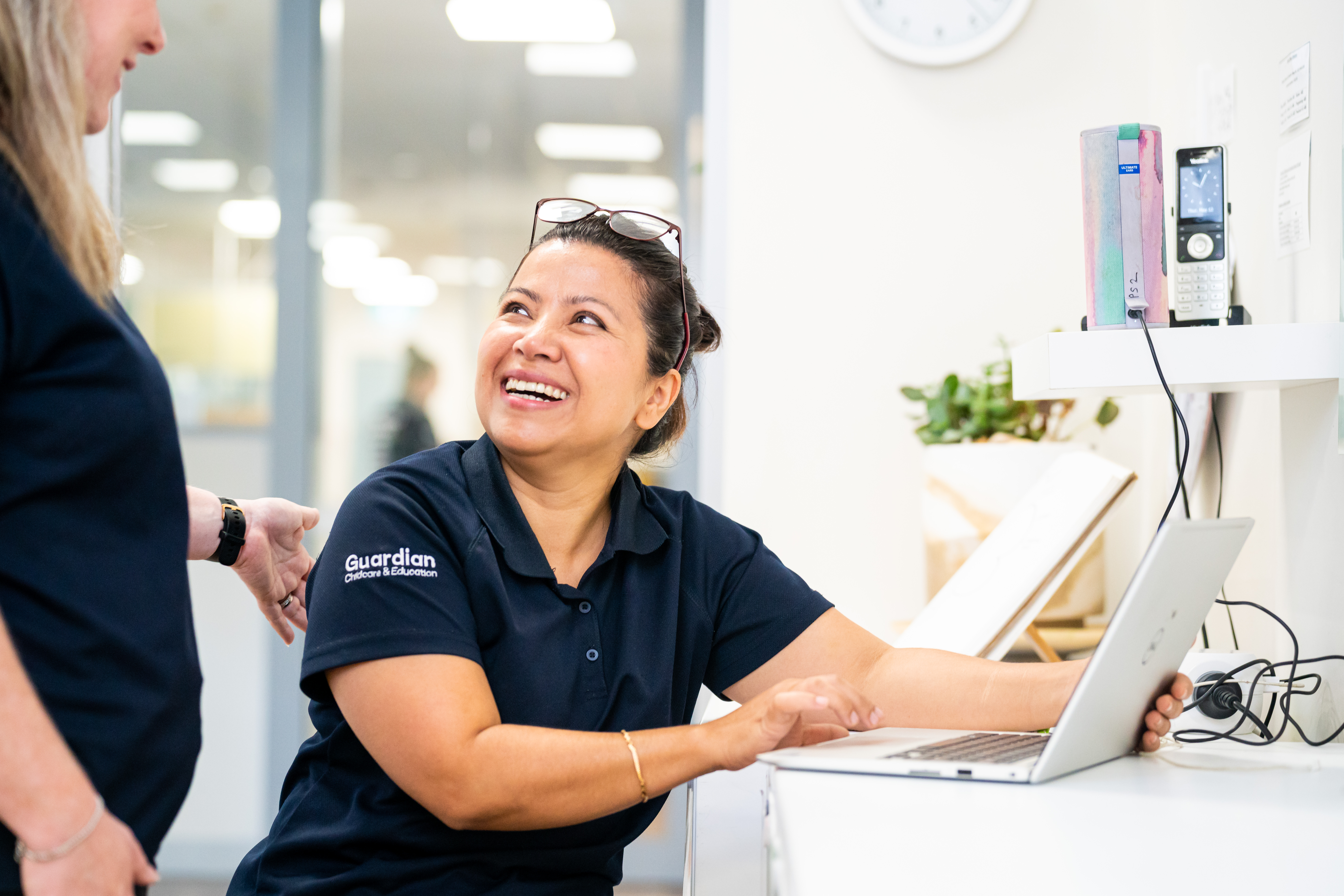 You work with people who want to make each day one to celebrate.
chevron_right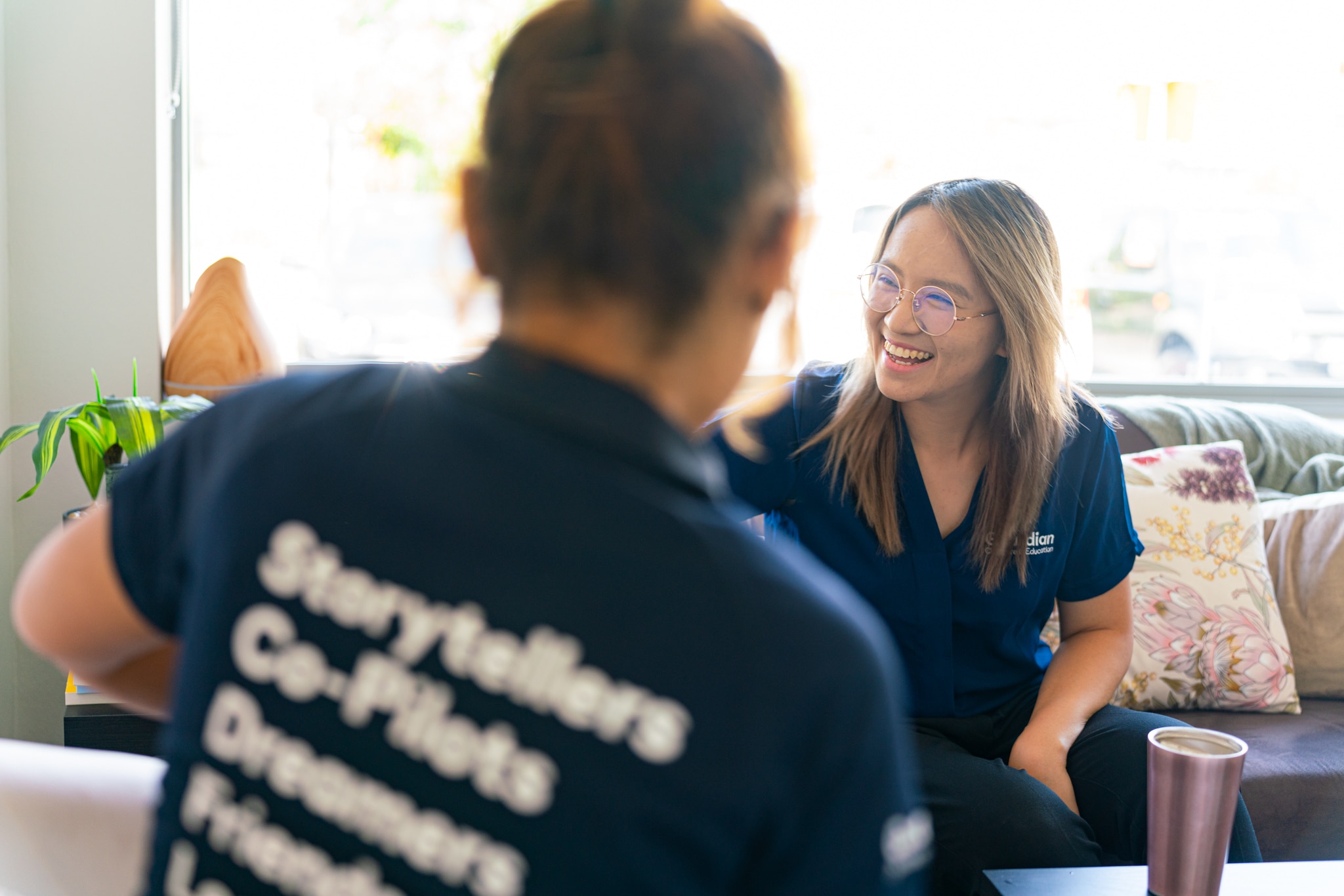 Take you career to new heights with meaningful training and development.
chevron_right
This is what makes Guardian a place people love to be
Be valued.
Every day is an opportunity to say thank you
We have created a genuine reward and recognition program where team members can thank and celebrate each other for making their Centres amazing places for children, families, and each other.
Be inspired.
We want children to have the best start to life.
Each Centre is filled with the best resources and so you can create a learning environment that is warm and welcoming, so children and families love every day that they are with us.
Be empowered.
Support where you need it most.
Our benefits and professional development are all about supporting you to do what you love. From meaningful professional development for your career growth, to taking care of your personal wellbeing, we've got you.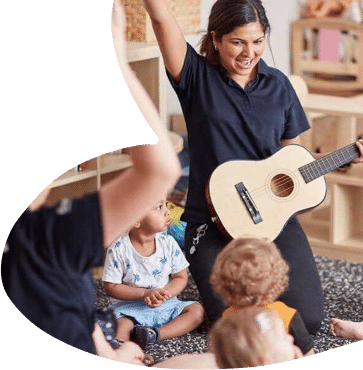 Work with a childcare provider you can be proud of
We have a shared purpose.
"To ensure children are supported to be brave, curious, and imaginative in their learning, to give them the best possible start to life."
We put people first.
We have created fun and exciting ways to create a positive team culture in each Centre that you will loving being a part of.
We have the best learning programs.
We have a group of curriculum experts, leaders, and mentors who develop and guide our learning programs so children are supported to thrive.
We want to say thank you
Our promise to you is that Guardian is a place where your profession is respected and your contribution to children's lives is valued.
Be inspired.
Genuine reward and recognition for your contribution to children's lives.
chevron_right
Be valued.
Get the support that matters, where it matters, including your personal wellbeing.
chevron_right
Be empowered.
Meaningful learning and professional development opportunities to support your career goals.
chevron_right
Find your great future here. Search for a role with Guardian or talk to us about a role that suits you.
Search for Roles
Find your next job at Guardian