Guardian Childcare & Education Rouse Hill North
(Formerly Playdays)
Every day is an opportunity for discovery and growth at Guardian Childcare & Education Rouse Hill North (formerly Playdays), which is rated exceeding in the National Quality Standard. With a range of exciting, resource-rich environments – including a brand-new outdoor oasis complete with a beautiful tree, swings, water pump and a creek bed – children are encouraged to explore and learn.
The light-filled centre is also home to our resident bunny, Jack Jack, an herb garden, and a range of age-specific ateliers where our programs come to life.
We are proud to have a culturally diverse team and celebrate a variety of cultures and holidays throughout the year.
Children get out and about on regular excursions, so we have a great connection with the surrounding community. We visit locations such the local shopping complex and council park, which we have a special access gate to.
Our on-site chef, Kate, prepares four nutritionally balanced meals using seasonal ingredients every day. To further explore food at the centre, Kate and our community-minded Educators at Guardian Childcare & Education Rouse Hill North host weekly cooking classes for the children to get involved in to enhance their understanding of good nutrition.
Begin the adventure at Guardian today by booking a tour to explore the centre, chat with our team of Educators and learn more about our high-quality curriculum.
Read More
Read more information about the centre
Rhythm of The Day
With endless possibilities, there's never a dull moment at Guardian and no two days are the same. Here's what a day at Guardian might look like. Please note, this will vary depending on centre opening hours.
From 6:30am

Handover time with children, families and our friendly Educators. There's a chance for conversation to share what's important for the day/what's happened the night before at home.

From 7:00am

Breakfast time where families are welcome to stay and enjoy breakfast with the children.

Morning

As children are arriving and families are coming and going, there's an opportunity for play as well as family grouping, open-plan play and multi-age grouping.

Morning

As the children come together, planned experiences begin. This is where the Guardian programs and practices come to life. Examples of learning include numeracy, literacy, language, critical thinking, problem solving, leadership, social skills, technology, science, creative arts, curiosity and more.

Morning

There's an opportunity for children to come together and enjoy morning tea.

Mid-morning

Following morning tea, the planned experiences continue. This includes both indoor and outdoor programs.

Afternoon

There's an opportunity for children to come together for lunch. With an open-door policy, families are able to join the centre for meals and excursion if they wish.

Afternoon

For children who want to, or need to, there's an opportunity to sleep, rest or relax. For children who don't need to rest, there are planned experiences, which are more likely to be outdoors.

Afternoon

Children come together for afternoon tea in small groups or with siblings (they can also rest and play together, too). This time also presents an opportunity to reflect on the day.

End of the day

As families arrive to pick up children, there's an opportunity to speak to Educators and share information about the day.

End of the day

Some centres offer early tea or light snack at the end of the day, which they can grab as they leave the centre. We're mindful of how routines vary at home, so if throughout the day, we notice children look tired, food will be provided.
Helpful Information
Opening Hours
Open 7:00am to 6:00pm
Monday to Friday
Fee Information
| Age Group | Daily Fee |
| --- | --- |
| Under 2 Years | $136.50* |
| 2 to 3 Years | $130.50* |
| Over 3 Years | $125.50* |
*Price before the government rebate. To calculate what Child Care Subsidy you might get back, click here.
Good to Know - What to Bring
What we Provide
Hats
Sunscreen
Nutritionally balanced meals including: Morning tea, Lunch, Afternoon tea and a late Snack at the end of the day
Nappies
Bibs
Bedding
What to Bring
Soft toy or comfort blanket for nap time
Spare change of clothing
Water bottle
Formula and/or breastmilk
Our Educators
Our team of Educators are committed and passionate about ensuring your child will be safe, nurtured and cared for every day. At Guardian, children are encouraged to engage in interest-led play that creates learning and meaningful experiences.
Our Educators seek to optimise diverse learning opportunities and implement the Curriculum as framed by the Early Years Learning Framework.
You and Your Child
All Guardian Centres provide a Centre-to-Family communication platform so families can maintain contact with their children's experiences through photos, stories and learning outcomes.
Our Centres use Storypark and each family is provided with a secure login to access on their computers, mobiles or apps.
Learn More About Our Centre
Guardian Childcare & Education Rouse Hill North is located in a lovely, quiet neighbourhood. The benefit of being a small centre, established in the community for 22 years, is the genuine feeling of togetherness and belonging, and that comes from knowing our children and families really well. We understand all the complexities of family life, and our goal is be consistently approachable and to create a supportive network for you.
We welcome children from six weeks to just before they head off to school, liaising closely with local primary schools to develop common goals and strategies to ensure your child's transition to school is smooth.
The foundation of our learning opportunities is built on real life experiences to delve deeper into each child's wonderings about their world and each other. We endeavour to help each child become a respectful and passionate learner and an advocate for themselves and others. Families are encouraged to share knowledge about their child to be actively involved in their learning; we value face to face discussions, communication via Storypark, phone calls and emails, monthly newsletters, and offer interviews for more in-depth conversations around summarising and assessing children's progress against the National Quality Standards.
Our Educators are kind, dedicated and professional, using their intimate knowledge of each and every child to create a fun, inspirational, and educational environment in which children can learn and grow. Our Educational Leader, Mandy, was awarded NSW's Advocate of the Year at Guardian's 2019 Awards Night.
Our chef, Kate, was awarded NSW's Cook of the Year at the 2019 Guardian Awards Night. Kate engages the children in preparing the meals each day, posts helpful hints and recipes for families on Storypark, and spreads her passion about healthy eating throughout our centre.
Taking care of our vegetables and herbs is always exciting; we harvest the basil, rosemary, parsley, kale, lettuce and carrots and the children help Kate prepare these to include in our delicious meals. Our pet rabbit, Jack Jack, and our guinea pigs, Lola & Love, also enjoy munching on our home grown basil and kale.
We are forthcoming with information and updates, and families are encouraged to share knowledge about their child's learning and progress, and to be actively involved in our programs. Excursions in our local community extend the children's learning as we buy first aid supplies from the local chemist, enjoy spring rolls at the restaurant in our local shopping village, and enjoy a babycino at the local café. We also take advantage of the park next to our centre where the children can explore and collect, leaves, bark, seed pods, feathers and other natural treasures.
To find out more about our wonderful centre, please contact Melinda, our Centre Manager.
Begin the Adventure at Guardian
To explore the centre, chat with our team of Educators and learn more about our high-quality curriculum, book a tour now.
Welcome to our centre
Melinda
Centre Manager
"Children teach us so much, they see magic in the world because they look for it."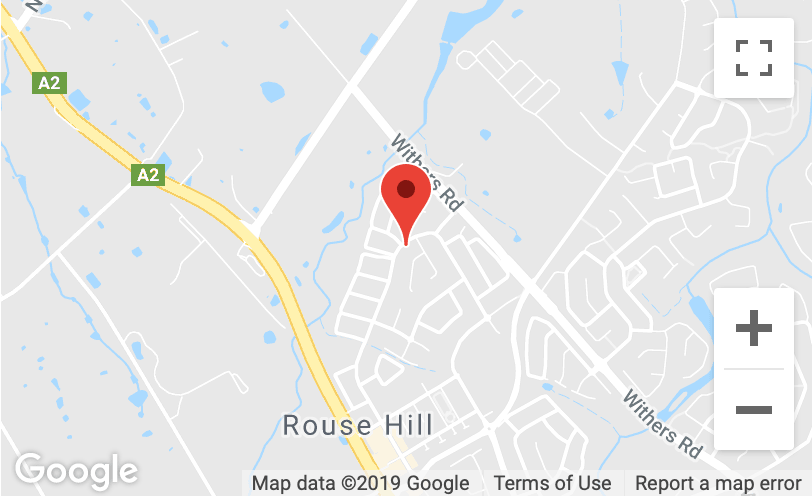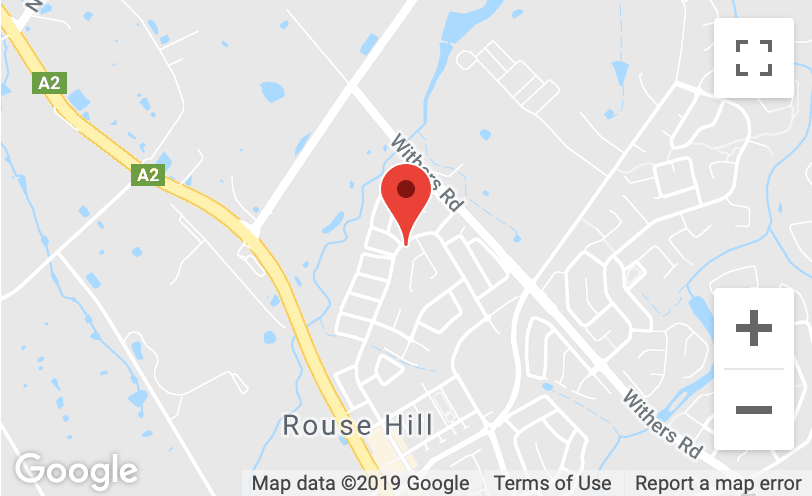 Guardian Childcare & Education Rouse Hill North
87 Adelphi Street
Rouse Hill, NSW, 2155
Call our customer Service:
What Our Families Say
"It's not easy to leave your child in the care of someone else, however, from day one I can comfortably say that your staff have always provided the best care for both my children. I always see all the great things they do with the children but most importantly they are always there to comfort the children and take such great care of them."
– Ivana Dusenjko, Mickleham Road, Vic
"The transition into childcare was made easy by the supportive and compassionate staff. Daily communication (both email and verbal) kept me up to date with my daughter's progress socially, emotionally and intellectually. The 'child centred' approach is amazing; for my child to make connections to her own world and experiences. She loves going."
– Sarah Collingwood, Jacaranda – Sunnybank, Qld
""The team are passionate about being early childhood Educators. The environment is filled with many indoor and outdoor activities allowing a child-led development by following their natural interests (inspired by Reggio Emilia). A philosophy we follow in our home. My four-year-old daughter's language and social skills have improved greatly.""
– Angela K, Lane Cove, NSW