Guardian Childcare & Education Paradise
Rated from Google 
Leading programs where children aged six-weeks to six years learn and discover through play.
Highly experienced Educators and degree-qualified Teachers support children to grow and thrive.
Safe, secure environments that support children's social and emotional development.
A specialist two-year kindergarten program that prepares children for school, with the benefits of long day care.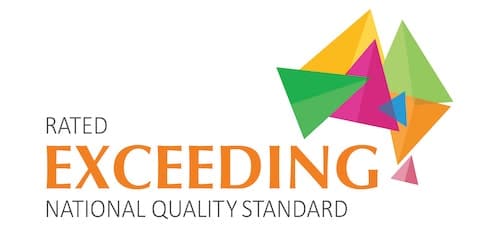 Our centre has been recognised as 'Exceeding' the National Quality Standard. This is the highest rating you can receive from a regulatory authority assessment and we are proud to deliver an exceptional service to the children and families who attend our centre.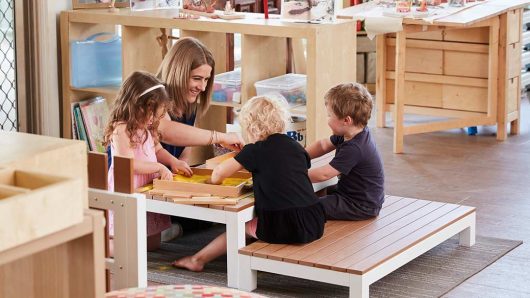 Welcome to our centre
Hours
Mon to Fri 6:30 to 18:30
Address
67 Darley Road
Paradise, SA, 5075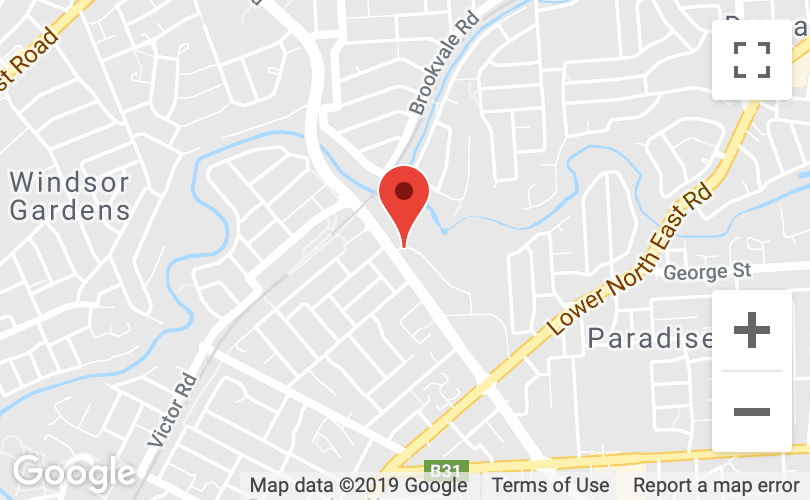 Take a Look Around
Welcome to our Centre
Guardian Childcare & Education Paradise was established in 2006 and is a long day care service. Paradise is walking distance from the O'Bahn bus service at the Paradise Interchange, with an easy commute into the CBD of Adelaide. We provide care for children from 6 weeks through to school age, with a range of rooms to assist in the quality care of your child.
Read More
Meet our Centre Manager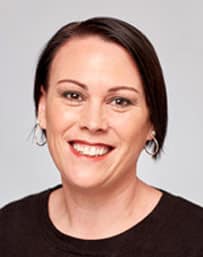 Gemma Hards
"I've been in childcare for over 20 years, and still love watching children grow, learn and achieve."
Rhythm of The Day
With endless possibilities, there's never a dull moment at Guardian and no two days are the same. Here's what a day at Guardian might look like. Please note, this will vary depending on centre opening hours.
From 6:30am

Handover time with children, families and our friendly Educators. There's a chance to share what's important for the day and any news from home.

From 6:30am

Breakfast time where families are welcome to stay and enjoy breakfast with the children.

Morning

An opportunity to play and discover with open-plan play in family groups and multi-age groupings.

Morning

Planned experiences. This is where the Guardian difference comes to life. Alongside our Educators your child's exploration leads to learnings in numeracy, literacy, language, critical thinking, problem solving, leadership, social skills, technology, creative arts and much more.

Morning tea

An opportunity for children to come together for a healthy snack, often they help prepare their food alongside our carers and cook.

Mid-morning

Individually tailored to your child's needs and curiosity the planned experiences continue, this includes both indoor and outdoor programs.

Lunch

Another nutritious meal expertly prepared by our cook. Families are invited to join the children for meals and excursions if they wish.

Afternoon

If your child wants to, or needs to sleep, it's time to rest and recharge. For children who don't need to rest the planned experiences continue, in most cases outdoors.

Afternoon tea

Another chance for the children to come together and re-fuel in small groups. There is also an opportunity to rest or play together and reflect on the day.

Pick-up

As you arrive to pick up your child, there's a chance to speak with our Educators and share news about the day. Our Storypark App also allows you to stay in touch 24/7 wherever you are.

End of day

Your child is encouraged to grab a light snack before they leave the centre. We're mindful of how routines vary, throughout the day if we notice your child looking tired food will be provided.
Helpful Information
Opening Hours
Open 6:30am to 6:30pm
Monday to Friday
Good to Know - What to Bring
What to Bring
Hats
Bedding
Formula and bottles
Soft toy or comfort blanket for nap time
Spare change of clothing
Water bottle
Our Educators
Our team of Educators are committed and passionate about ensuring your child will be safe, nurtured and cared for every day. At Guardian, children are encouraged to engage in interest-led play that creates learning and meaningful experiences.
Our Educators seek to optimise diverse learning opportunities and implement the Curriculum as framed by the Early Years Learning Framework.
You and Your Child
All Guardian Centres provide a Centre-to-Family communication platform so families can maintain contact with their children's experiences through photos, stories and learning outcomes.
Our Centres use Storypark and each family is provided with a secure login to access on their computers, mobiles or apps.
Learn More About Our Centre
Guardian Childcare & Education Paradise was established in 2006 and is a long day care service. Paradise is in walking distance from the O'Bahn bus service at the Paradise Interchange, with an easy commute into the CBD of Adelaide. We provide care for children 6 weeks – school age with a range of rooms to assist in the quality care of your child.
Our centre is cosy, warm and caring with plenty of space for children to discover, play, and learn. We boast two beautiful ateliers spaces which are rich in resources where our children can extend and deepen their creativity and learning. We also invite members of the community to run a range of workshops in these spaces from clay and flower workshops to science presentations.
Our outdoor classrooms consist of several unique, challenging and sensory aware areas allowing children to challenge themselves within a natural play environment. From individual and group play to spontaneous and planned experiences, our curriculums are designed to help children develop into confident young individuals.
We are proud of our play-based learning curriculum that focuses on the holistic development of the child. Our work with the children has reaped many rewards including our recent title as 2019 state winners of the Primary Mathematics Association Numeracy Challenge.
All Educators within our service hold current police clearances, child safe environments, food handling and first aid training including asthma and anaphylaxis certificates. We have an extensive training budget to allow our Educators to maintain their knowledge within the early childhood sector.
We are proud to have Educators, children and families that come from a variety of countries around the world, which means the children have lots of opportunities to learn about different cultures. We make a point to engage with families and learn about their background so that each child feels accepted and welcomed. We value and celebrate different cultures throughout the year.
Open communication with families is critical and the use of StoryPark heightens this communication. We constantly seek feedback from children and families on how we can improve our service. By getting to know our Educators, you can be confident your child is in the care of passionate and experienced professionals.
The diversity in our service even extends to our delicious and nutritious meals. Our amazing chefs create dishes from all around the world, with families often requesting a copy of the recipes! The children are exposed to a variety of foods from all different cultures, with every effort made to use wholesome ingredients and lots of fruit and vegetables.
We also care for a diverse range of animals at the centre. From observing our hermit crabs and stick insects, to patting our rabbit and feeding our fish and turtle, not forgetting our beautiful budgies. There are lots of opportunities to learn about different species and create inspired animal artwork!
Come along and see our team in action and find out for yourself why our centre is such a special place.
Reviews from Google

-I have seen the tremendous positive change in my baby. -Friendly staff . -A clean safe environment for children.

Staff are really friendly and very transparent with communicating information related with what's going on in the centre and keeping me updated about my child's progress.

My son goes to this child care center 5 day a week. Educators are very lovely, caring, welcoming and friendly. Very highly recommended

I started my boys here 5 months ago and it's been the best choice I ever made, the care and learning that is provided for children on a day to ... Read More

We have had such a great experience with this center. The staff are wonderful with my daughter and are so dedicated to providing the best quality of care and teaching ... Read More

Great educators and management staff!👌🏼 Highly recommend this place especially Nursery (<18m) All the educators are very well qualified and geniunely care for the children.

Truly loved our time with this center. The staff were wonderful with my son and so dedicated to providing the best quality of care and teaching to the children.

Our son loved the centre and met some new little friends alone the way. The staff truly care about each child and the centre is warm, friendly and a great ... Read More

Our son started attending Paradise Early Learning when he was one year of age for approximately one year until we moved out of the area and had to cancel care. ... Read More

Both my kids went to this childcare till they started school.One of the best centers in the area.Genuine and hard working staff.They are passionate and take good care.Highly recommended. ... Read More

My daughter started here one day a week when she turned 4 and was there up until she started school this year. She loved every minute of her time there ... Read More

I always felt that my children were very well looked after and cared for.My children started going to paradise elc as babies and finshed preschool.Every room showed great enthusiasm towards ... Read More

I initially enrolled my 3 kids here only because it was the only place we could find locally that had capacity for all 3 when we arrived from interstate! However ... Read More

This would have to be hands down the best childcare centre! Its clean, staff are very friendly and have a focus on education and the food is amazing. My daughter ... Read More

This is a fantastic centre and my kids wake up every day asking to go to child care. All of the staff are lovely, friendly and so caring for the ... Read More
Begin the Adventure at Guardian
To explore the centre, chat with our team of Educators and learn more about our high-quality curriculum, book a tour now.