A Word from our Teachers: Jess Armitt (Guardian Milton)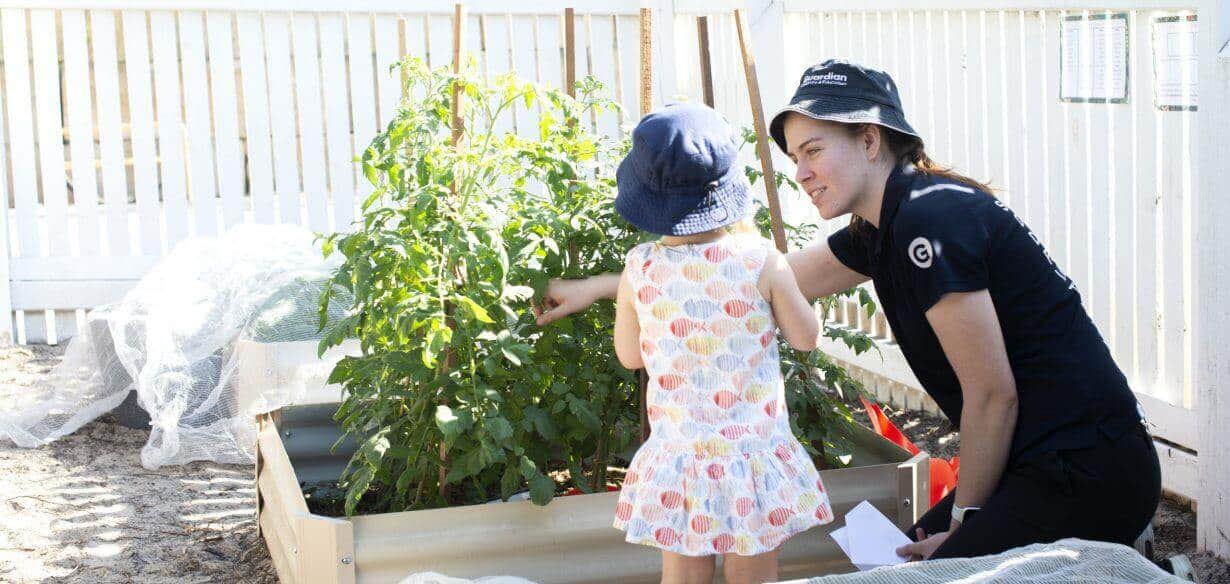 We adore our Teachers and the passion and enthusiasm they show each day. The work they do and the passion they show in helping to prepare children for school – and life – is so incredibly valuable. So we wanted to learn more about some of our Teachers and share with you why they do what they do.
You can also read about Emma Crescitelli: Teacher at Guardian Paradise.
Why did you decide to get a job or pursue a career in childcare?
I always wanted to be a Teacher. In year two I said to my Teacher that I wanted to be just like her. I've always just had a love for education. I was a teacher's aid at High School, but I realised that I didn't enjoy the high school system but preferred the world of early childhood education. When I did a placement as part of my degree in a prep classroom, I absolutely loved it and knew it was my calling.
What do you like about working in the childcare sector?
No two days are the same! There is also a flexibility behind the framework and curriculum, which means we can explore so many possibilities based on the children's interests. It makes learning so fulfilling for the children and Teachers alike because we can really focus in on the children's interests and that makes a huge difference to their learning outcomes. It makes learning fun.
What qualifications did you start with, and have you studied any others since?
I am currently studying a Bachelor of Education, specialising in early childhood, which I will be graduating from at the end of next year. I'm really grateful that I've been able to further my studies in this area while working at Guardian.
Overall, what are the job opportunities like in this industry?
There are so many opportunities in this sector, and the fact that you get to make a real difference in the lives of children and families really adds an element of purpose to the work. I would encourage any teachers in the primary system to consider a change to early childhood as it's incredibly fulfilling.
What do you like about working for Guardian?
Guardian offers great support. They are always checking in on their Teachers and supplying us with incredible resources. I feel supported and mentored, and if I ever have a question there is always someone to go to. I also love working alongside the children – they're amazing, and are the reason why I, like so many other educators, are here.
What's something about working in the early childhood education sector that many people might be surprised about/don't know?
The children know more than we think! They have some really amazing and surprising understandings of the world around them and they always make me stop in wonder with their unique observations and comments.
Looking for the right Childcare Centre for your Family?
Submit your details and a member of our Concierge Team will be in touch to discuss what you need and how we can help you experience something more than childcare.

We'll be in touch soon.