Guardian Childcare & Education Charlotte Street
Rated from Google 
Leading programs where children aged six-weeks to six years learn and discover through play.
Highly experienced Educators and degree-qualified Teachers support children to grow and thrive.
Safe, secure environments that support children's social and emotional development.
A specialist two-year kindergarten program that prepares children for school, with the benefits of long day care.
Hours
Mon to Fri 7:30 to 18:00
Address
Level 1, 201 Charlotte Street
Brisbane, QLD, 4000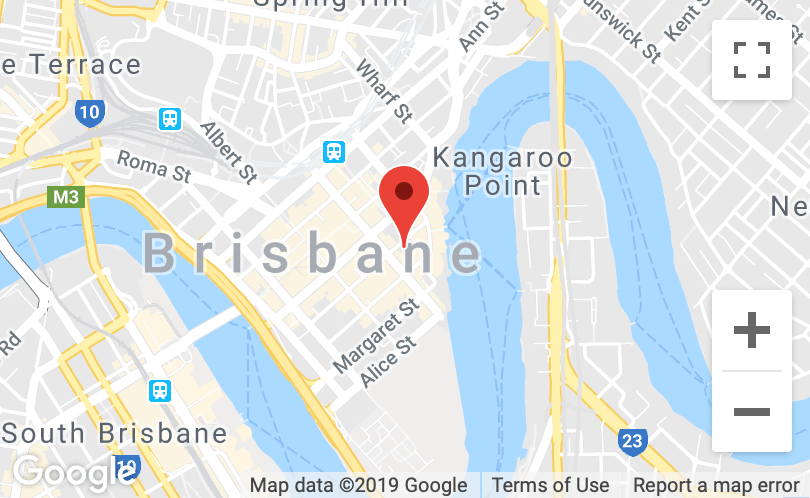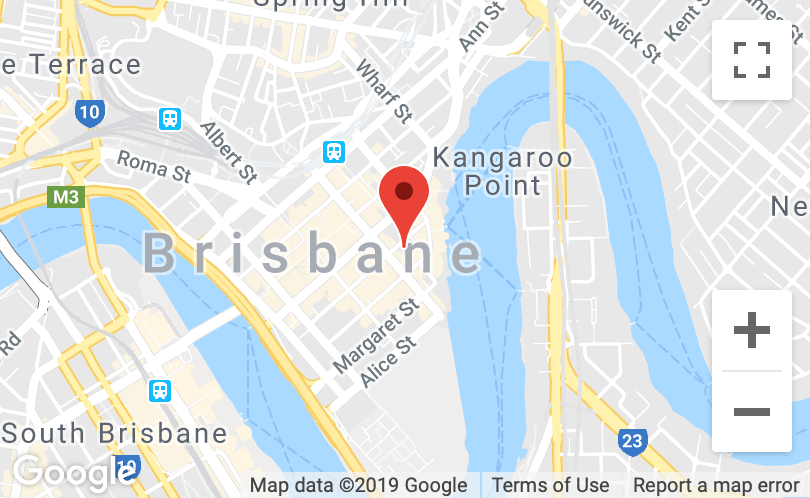 Take a Look Around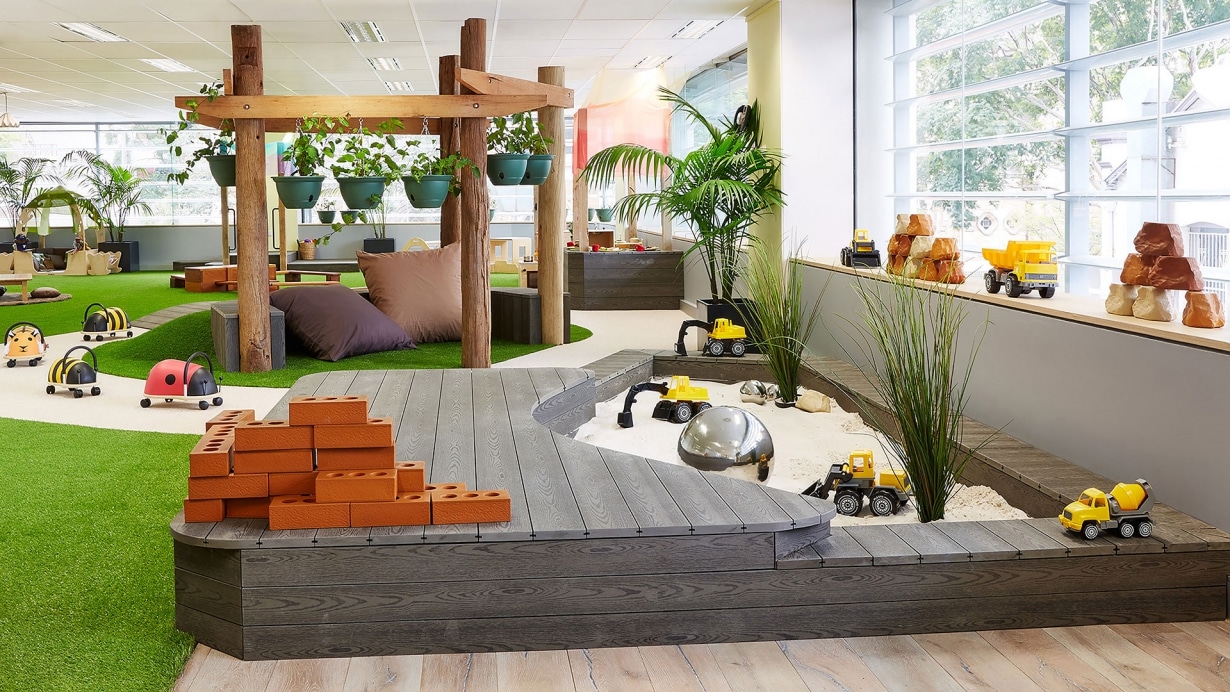 Welcome to our Centre
Guardian Childcare & Education Charlotte Street has a big community focus, with children getting out and about regularly on excursions and city walks into the local area. Popular destinations include the Botanical Gardens, Queen Street Mall, St Stephen's Cathedral playground and local shops. Guardian Charlotte Street also offer regular incursions including a quarterly visit from a nearby dental clinic to learn about oral health and a monthly visit from the local gym where children enjoy fun exercises.
Read More
Meet our Centre Manager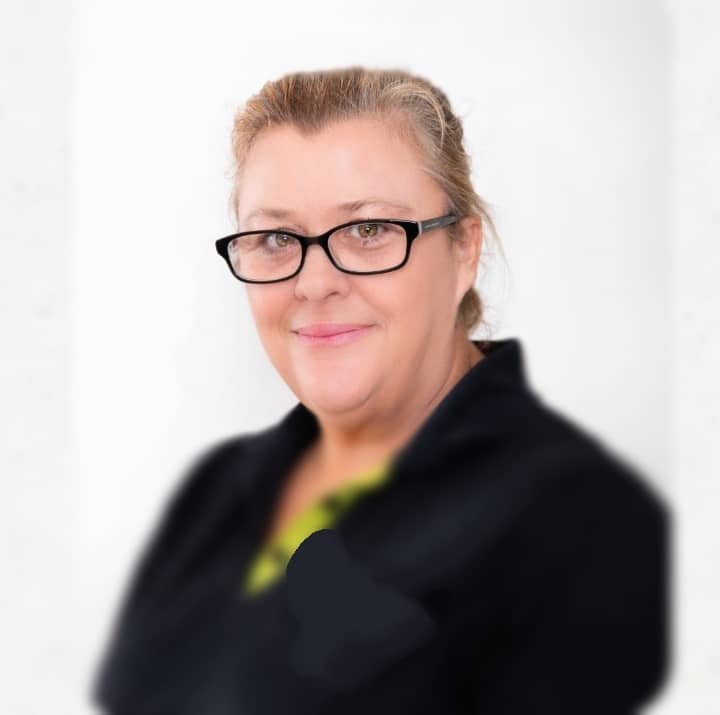 Kylie
"I believe that the early years is fundamental in children's lives. Supporting children to create memorable memories is very rewarding."
Rhythm of The Day
With endless possibilities, there's never a dull moment at Guardian and no two days are the same. Here's what a day at Guardian might look like. Please note, this will vary depending on centre opening hours.
From 7:30am

Handover time with children, families and our friendly Educators. There's a chance to share what's important for the day and any news from home.

From 7:30am

Breakfast time where families are welcome to stay and enjoy breakfast with the children.

Morning

An opportunity to play and discover with open-plan play in family groups and multi-age groupings.

Morning

Planned experiences. This is where the Guardian difference comes to life. Alongside our Educators your child's exploration leads to learnings in numeracy, literacy, language, critical thinking, problem solving, leadership, social skills, technology, creative arts and much more.

Morning tea

An opportunity for children to come together for a healthy snack, often they help prepare their food alongside our carers and cook.

Mid-morning

Individually tailored to your child's needs and curiosity the planned experiences continue, this includes both indoor and outdoor programs.

Lunch

Another nutritious meal expertly prepared by our cook. Families are invited to join the children for meals and excursions if they wish.

Afternoon

If your child wants to, or needs to sleep, it's time to rest and recharge. For children who don't need to rest the planned experiences continue, in most cases outdoors.

Afternoon tea

Another chance for the children to come together and re-fuel in small groups or with siblings. There is also an opportunity to rest or play together and reflect on the day.

Pick-up

As you arrive to pick up your child, there's a chance to speak with our Educators and share news about the day. Our Storypark App also allows you to stay in touch 24/7 wherever you are.

End of day

Your child is encouraged to grab a light snack as they leave the centre. We're mindful of how routines vary, throughout the day if we notice your child looking tired food will be provided.
Helpful Information
Opening Hours
Open 7:30am to 6:00pm
Monday to Friday
Good to Know - What to Bring
What we Provide
Hats
Sunscreen
Five nutritionally balanced meals including: Breakfast, Lunch, Morning and Afternoon tea and a late Snack at the end of the day
Nappies
Bibs
Bedding
Formula - S26
What to Bring
Soft toy or comfort blanket for nap time
Spare change of clothing
Our Educators
Our team of Educators are committed and passionate about ensuring your child will be safe, nurtured and cared for every day. At Guardian, children are encouraged to engage in interest-led play that creates learning and meaningful experiences.
Our Educators seek to optimise diverse learning opportunities and implement the Curriculum as framed by the Early Years Learning Framework.
You and Your Child
All Guardian Centres provide a Centre-to-Family communication platform so families can maintain contact with their children's experiences through photos, stories and learning outcomes.
Our Centres use Storypark and each family is provided with a secure login to access on their computers, mobiles or apps.
More about Guardian Charlotte Street
Charlotte Street has a unique indoor environment that stimulates, learning, imagination and adventure with a wide range of experiences to choose from. The children especially love playing with blocks, lights and sand, and using their imaginations to create daily adventures with these materials. We also hold regular city and garden excursions which gives children the opportunity to get children out and explore the local community. 
Our outdoor environment is literally a breath of fresh air and comes complete with interactive gardens and city views – a popular feature for both families and children. This space encourages exploration, creativity and development through play children are able to see the clouds and hear the sounds of the community. 
We offer a Curriculum broader than just literacy and numeracy, including language, art, music, social skills, sport, sustainability and much more. With a strong focus on family involvement, engagement and communication, Guardian Childcare & Education Charlotte Street also offers a solid team of experienced educators who are passionate about their roles, and this is reflected in the genuine interest they take in each and every child and family. We love building connections with the families at our Centre, and endeavour to learn as much as we can about them. 
Charlotte Street is one of 19 Guardian Centres in and around the Brisbane CBD. As a CBD-based childcare Centre, the children are exposed to a bustling urban experience daily. It is from this that the Kindy Village project grew. 
The Centre's Curriculum is based on the Reggio Emilia approach, which means there is a focus on community learning, with multi-age experiences and flexible spaces. The Kindy Village began as a thread of learning stemming from the Kindergarten children's love of small worlds. Through this, the team wanted to support children as they explored concepts of identity and community. This is just one example of the incredible experiences on offer at Guardian Charlotte Street childcare. 
Our approach to learning is about more than 123s and ABCs. We nurture children's natural desire to learn through play-based experiences that inspire curiosity about the world. We teach through real-word settings and scenarios because our children of today will face a different world tomorrow. They are entering a fast-paced, rapidly changing world, where technology rules and the traditional methods of teaching are no longer as effective. 
That's why our approach is focused on the latest research and insights into how children learn best, focusing in on the specific skills they will need to thrive in the 21st Century. Guardian Teachers and Educators are continually adjusting their ways of thinking to support the children of today who will require the skills to be: 
Innovative and adaptable

 

Creative, critical thinking problem-solvers and decision-makers

 

Lifelong learners

 

Able to work in partnership and collaboration with others.

 
Plus, our close partnership with families allows us to offer a range of additional benefits to the learning and childcare experience for the children in our Charlotte Street childcare Centre. We pride ourselves on the support we offer families and want to help make it a little easier to balance all those daily commitments. 
Areas that this Centre services
Guardian Childcare Charlotte Street services a number of local areas, including: Spring Hill, New Farm, Fortitude Valley, Woolloongabba and South Brisbane. 
Reviews from Google

Out of three centres we have had our kids enrolled in, Guardian Charlotte St is the best by far. The facilities and programs are fantastic, but most of all the ... Read More

It's not easy to choose a childcare specially when it's your first time...But at Guardian Charlotte St Megha was there from the very 1st moment when I showed up without ... Read More

Ive been recently working in Charlotte St Guardian.My experience in our centre staff are friendly and helpful. Everyone is working with passion and love the children as we treat as ... Read More

Our son attends Guardian Charlotte street and we are so happy with the centre. He loves going and has already learnt so much from the wonderful educators.

I have recently started working in the centre and felt really comfortable meeting lovely families and professional staff in the service. Would definitely recommend my friends to a beautiful ... Read More

I am working with guardian Charlotte street from around 7 months and the experience couldn't be more better !! It's an excellent team with an amazing ownership of the centre ... Read More

J

Jaspreet kaur Sandhu



I'm having a great time working here with a good team. The policies and procedures are very organised and unique in this centre. I'm proud of my well trained team ... Read More

As a new member of this centre I found all the educators are very friendly and helpful. Megha, the centre manager is amazing, she manages everything properly.The classrooms are clean ... Read More

Been working here for some time now while at studying University and have enjoyed it. Now having a daughter attend, I am a staff member and a parent. The Junior ... Read More

My son has been with Guardian Childcare (Charlotte St) for nearly 2 years. Very happy with the child care here. Nice environment and friendly teachers and staffs. Lots of activities, ... Read More

Our son has been attending Guardian Charlotte St for over year and we couldn't be happier about his progress. He has become more independent and started to say few words ... Read More

Have nothing but great things to say about this childcare centre. Our daughter Mackenzie has been attending for a few months now and she absolutely loves it. The team are ... Read More

Our little one has been loving his time here ever since we moved to Brisbane. While we have many closer centres to our home, we're more than willing to drive ... Read More

My daughter has been going GCE Charlotte St for the past few years and loves going! The team are so welcoming and friendly and it's great to see the menu for ... Read More

We have had both of our children enrolled in Guardian @ Charlotte St since it opened back in 2015. We have been so happy with the care and learning outcomes ... Read More

Our daughter has been attending Guardian Charlotte St for a year and we couldn't be happier. She was initially enrolled at a different daycare in the city and we were ... Read More

Our daughter has been attending this centre since November 2019. She loves it and I can see how happy she is meeting new friends and building relationships with the ... Read More

Love the interior open plan and the huge outdoor space. The carers are amazing and staff like Megha pay attention to so much detail to ensure the kids feel nurtured ... Read More

My 22 month old daughter has attended this centre for 12 months now, starting in junior bambinos and now in bambinos. My interactions with the educators, managers and chef ... Read More

Beautiful Centre with Wonderful staff 😊

Recently did a tour at this daycare and it feels like an excellent place for kids to go when their parents are working in the city. We are looking at ... Read More

Everything about this centre has exceeded our expectations. Being our first daycare experience I could not feel more at ease sending our daughter here. We love hearing what she has ... Read More

A fantastic centre with a great sense of community, excellent staff and very nice facilities. We moved our kids to the centre after experiencing some issues with another centre and couldn't ... Read More

Our friends at Guardian Charlotte Street have looked after our little guy so well, it has assisted us no end in our transition back to work and daycare. We ... Read More

Fabulous daycare - clean and happy place! Staff and manager are amazing, so accommodating, friendly and caring, everything you could want from people looking after your children. Has a playground outside ... Read More

Great staff. You can tell they really care about the children. Good location and healthy meals.

A little gem in the heart of Brisbane CBD. Dedicated and talented team. Supportive, trusting and reliable. Recommend a visit.

A wonderful nurturing centre - highly recommend.

My son has been attending this centre for 9 months and the carers have been wonderful and very attentive.

The carers have gone above and beyond to make my baby feel welcomed at this centre and management has even been known to leave the desk to make sure she ... Read More
Begin the Adventure at Guardian
To explore the centre, chat with our team of Educators and learn more about our high-quality curriculum, book a tour now.