COVID-19 Latest Updates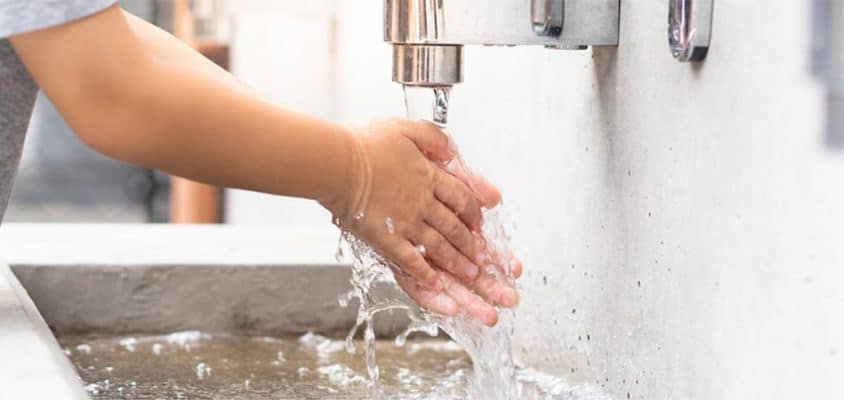 Last updated: 12 October 2020
The health, safety and wellbeing of our people – big and small – is always our highest priority. Below you'll find details of how we're managing COVID-19 in our Centres, and supporting our families and team members through this period of change and uncertainty.
We're open and ready to support you
We understand that COVID-19 has created a number of challenges – financially, emotionally and when it comes to our individual and collective health. It's our job to reassure you that our Centres are set up to provide a safe, nurturing and consistent environment for your children, which has never been more important.
We know some families may require assistance in understanding the options available to them. We're here for you – to answer those questions and reassure you, and your children, every step of the way. We want you to have the latest information so you can make informed decisions every step of the way.
As always, if you have any questions or concerns, please reach out to your Centre Manager, contact our team on 1300 001 119 or use our dedicated COVID-19 email: [email protected].
Victorian Centres Update: 12 October 2020
We have been pleased to welcome our eligible children and families back into our Victorian Centres after Stage 4 Restrictions were altered for attending Childcare at the end of September. Staying open to support you and your families is our priority, so we urge everyone to continue to be vigilant and practice COVID-safe measures at all times. This includes:
Continuing to wear a mask during pick up and drop off
Following our drop off and pick up procedures
Maintaining social distancing if you come into a Centre and limiting your time in the Centre as much as possible
Practicing key hygiene practices such as handwashing and the use of hand sanitiser
Contacting us immediately if you or a member of your household has tested positive to COVID-19, is classified a close contact of a confirmed COVID-19 case and/or is awaiting a COVID-19 test result.
As always, if you, your child, or a family member develops symptoms of a fever, chills or sweats, cough, sore throat, shortness of breath, runny nose, loss of smell or taste, you should get tested at a coronavirus (COVID-19) testing facility and stay home
Tours of our Victorian Centres for new families will be personalised, virtual tours to ensure we maintain government regulations and minimise visitors to our Centres.
Read our full COVID FAQs for more information. Our ongoing commitment to health, safety and hygiene practices is detailed further below.
Victorian Centres Update: 22 September 2020
We are thrilled that we will be back to business as usual with our Centres able to be opened to all children from next Monday September 28. Our teams are excited to see all the children again, and we are sure families will be relieved to have their childcare routine re-established.
Nationally, the eased activity test will be extended to 4 April 2021 to support families whose employment has been affected by COVID-19. Until 4 April, individuals who can no longer engage in the same number of hours of work, training, study or other activity recognised by the Child Care Subsidy activity test immediately prior to the COVID-19 crisis, can advise Services Australia they meet the requirements to access 100 hours of subsidised child care, per child, per fortnight for up to 12 weeks. This can be done through your Centrelink online account through myGov or the Express Plus Centrelink mobile app.
We are also continuing to waive gap fees where a child is not attending for COVID-19 related reasons, if you are located in a Stage 3 or higher restricted area which covers greater Melbourne. We will be treating all absentees as COVID related and therefore be waving all gap fees if your child does not attend the Centre. Please note that the government will stop paying CCS and cancel your enrolment if a child has not attended care for 14 weeks in a row. If you are concerned this may impact you, please speak to your Centre Manager so we can ensure we maintain some minimal attendance for you to continue to secure this entitlement.
Our Centres are continuing to operate with rigorous health, hygiene and infection control measures. We appreciate your ongoing support in following these practices, including
The monitoring of children's health by our team recording your child's temperature on arrival
As per new Victorian requirements, please ensure you are wearing a mask during pick up and drop off.
Responding to signs of illness, no matter how mild and excluding until well
Continuing to follow our Drop Off and Pick Up procedures to minimise the amount of people in our  Centres
Reinforcing key hygiene practices such as handwashing and the use of hand sanitiser
If you, your child, or a family member develops symptoms of a fever, chills or sweats, cough, sore throat, shortness of breath, runny nose, loss of smell or taste, you should get tested at a coronavirus (COVID-19) testing facility and stay home
Contacting us immediately if you or a member of your household has tested positive to COVID-19, is classified a close contact of a confirmed COVID-19 case and/or is awaiting a COVID-19 test result.
Victorian Centres Update: 10 August 2020
We are pleased with the announcement from Minister Tehan of additional support for Centres, families and our team members.  This support structure is designed to help us keep all Centres operating during the Stage 4 Melbourne lockdowns for families of vulnerable children and those of essential workers with Childcare Permits.  It also keeps our educators and Centre teams employed whilst we wait to be able to welcome back all families when the restrictions can be lifted.
Parents and carers working in permitted industries who do not have anyone else in the household who can supervise their children, or if they are a single parent household, can access childcare for their children. This is regardless of whether they are working on-site or from home. If there is another carer in the household, permitted workers can still access onsite childcare if the other parent/carer cannot supervise children. This could be for a number of reasons – for example, their partner or co-parent:
has a medical condition, or chronic illness which prevents them from caring for the child has a disability
is completing full time study and must attend onsite
works from home, but in a role that means they cannot supervise the children – resulting in the permitted worker not being able to do their job.
Both carers do not have to be permitted workers to access childcare – however Victorians are being asked to only access childcare services if they have to. This is to significantly reduce the movement of children and their families across metropolitan Melbourne to help slow the spread of coronavirus.
Permits for parents and carers can be completed online.
Our centre teams will not be questioning your eligibility for childcare. If you, after following the government's instructions, deem yourself eligible to use childcare then we will readily provide care and education for your child.
The Federal Minister of Education also announced that all Melbourne families would receive an extra 30 days of allowable absences.  This is fantastic news for impacted families. This means any absences that are used during this Stage 4 lockdown will not affect your normal 42 days of allowable absences.  We will also continue to waive all gap fees on absent days.  So even if your child won't be physically attending the centre you do not need to cancel or change your booking in our system.
Victorian 
Centres
 Update: 
8 July 2020
We welcome the Federal Government's announcement that CCS gap fees will be waived in Stage 3 COVID-19 restricted Melbourne and Victorian regional areas. 
The gap fee is the fee payable by you over and above the CCS subsidy amount.  It is often referred to as your out-of-pocket cost.  Federal Education Minister Tehan announced that gap fees would be waived for CCS eligible families located in areas subject to Stage 3 COVID-19 restrictions and who choose not to attend care.  This means that if your child is absent from care at a Guardian Centre for any reason during the lockdown period, and you live in a lockdown area and are eligible for CCS, then we will waive (not charge) your gap fee. This is an extremely positive thing.  It means you can keep your place at the centre without worrying about the cost of care during this period.  It means there is no reason for you to consider cancelling or reducing your days during the lockdown period.  All families eligible for CCS in impacted VIC regions are automatically eligible for the waived gap fees if you choose not to attend. 
If your child attends care, then you will be charged the gap fee. 
What we're doing in Centres
In light of COVID-19 we have embedded a number of new and extended policies and procedures, that are continually reviewed, to ensure the safety of our children, families, teams and visitors.
Specifically, we have strengthened our health and hygiene practices to minimise the risk of COVID-19, as well as introducing a number of other additional measures.
Drop off and pick up procedures: All Centres have identified new zones for arrivals and departures; staggering family drop off and pick up times where possible; and introducing information collection processes.
Additional hygiene measures: Including professional cleaning 5 times per week; implementing 'High Touch Hygiene checklists'; removal of excessive soft furnishings; hot washing and drying cycles; ensuring good ventilation and air circulation; hygiene stations at multiple points throughout Centres; handwashing procedure posters with visual displays for children.
Daily temperature checks: for all children, team members and visitors.
Return to care procedures for children and families who have been absent: All educators, families and visitors entering our Centres must complete a Personal Declaration Form upon their return to the centre. This form is designed to capture key information about any COVID-related risk factors, such as recent illnesses, travel or exposure to anyone who has displayed symptoms.
Updated visitor protocol: Any non-essential visits, meetings or appointments have been cancelled or postponed. For essential visits such as deliveries of consumables, urgent maintenance, Authorities or medical attention there is a strict procedure in place, including a Personal Declaration Form, temperature check and social distancing rules.
Read our full COVID FAQs for more information on the procedures we have in place to minimise COVID cross infection and keep our Centres safe.
Thank you to Guardian staff during COVID
In the past few months, the Guardian Team have worked harder than ever before. So we want to thank those on the frontline, keeping our children safe, for their dedication and ongoing care; for their kind words and gentle shoulders and for keeping up the smiles, the giggles and the stories.
For further information on COVID-19
Visit the Federal Government Department of Health, or call or visit your relevant state-based health authority: