Guardian Tempe Combine Mindfulness and Movement in Weekly Yoga Classes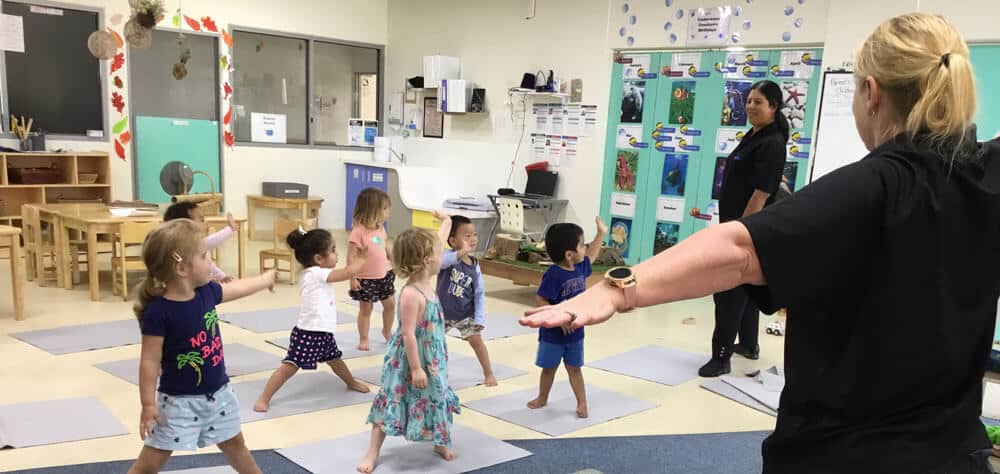 Every Friday, the children at Guardian Early Learning Centre – Tempe roll out their mats for their weekly yoga classes with Centre Manager, Jilly Anne Taylor.
We spoke to Educational Leader, Joanna, to learn more about the practice and how creative they get.
"Each week, toddlers and preschoolers work on their balance, flexibility and stretching, which are all important for their wellbeing. They also do mindful breathing exercises to work on developing their breath awareness," explains Joanna.
"The goal with these sessions is to enhance the children's mental and physical wellbeing through gentle movement."
The yoga sessions are run by Centre Manager, Jilly Anne, who, with over 16 years' experience in the fitness industry, wanted to incorporate more movement into the program.
"Jilly Anne wanted to share her expertise with the Educators and the children, which was really exciting. She's always encouraging us as Educators to share our knowledge and interests when developing programs," shares Joanna.
Yoga was a natural choice for the Tempe team, as the children had already previously dabbled in it during their weekly Happy Feet program.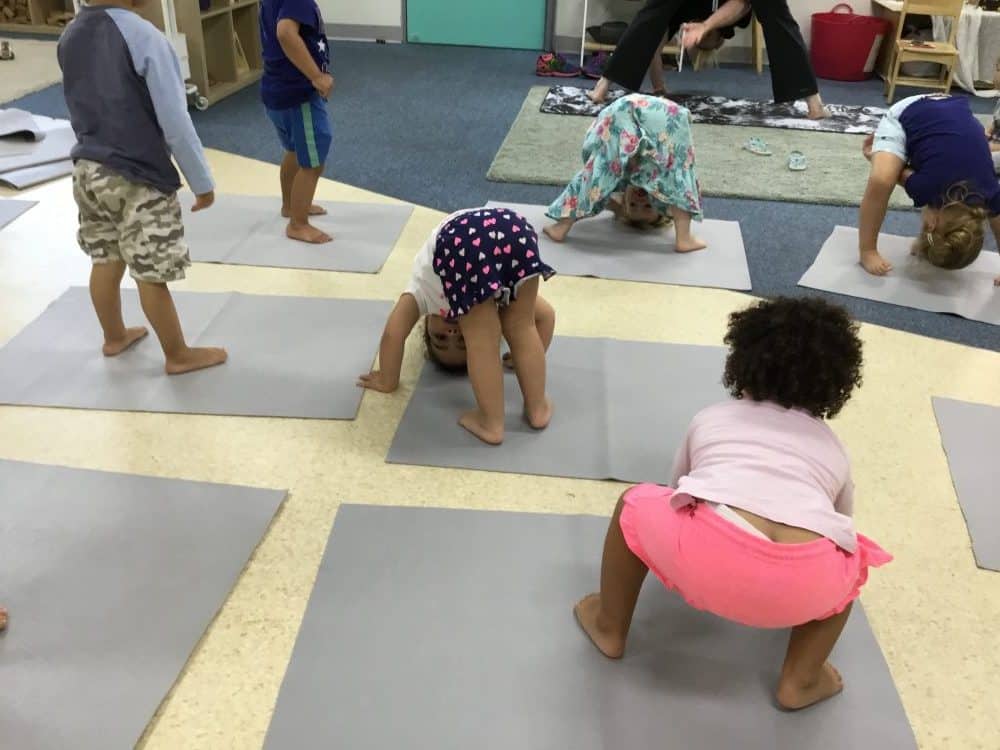 "The parents are really happy to see the children doing another regular movement-based activity and learning about their bodies at the same time," says Joanna.
The children are equally as enthusiastic about the sessions and bring a lot of energy and excitement to the mat.
Jilly Anne uses immersive, role playing techniques, so in one session the children could be acting as tigers in the jungle and the next as sharks swimming through the sea.
"Having stories that triggers the imagination and fantasies is a really effective way to keep the children engaged and excited for each session," shares Joanna.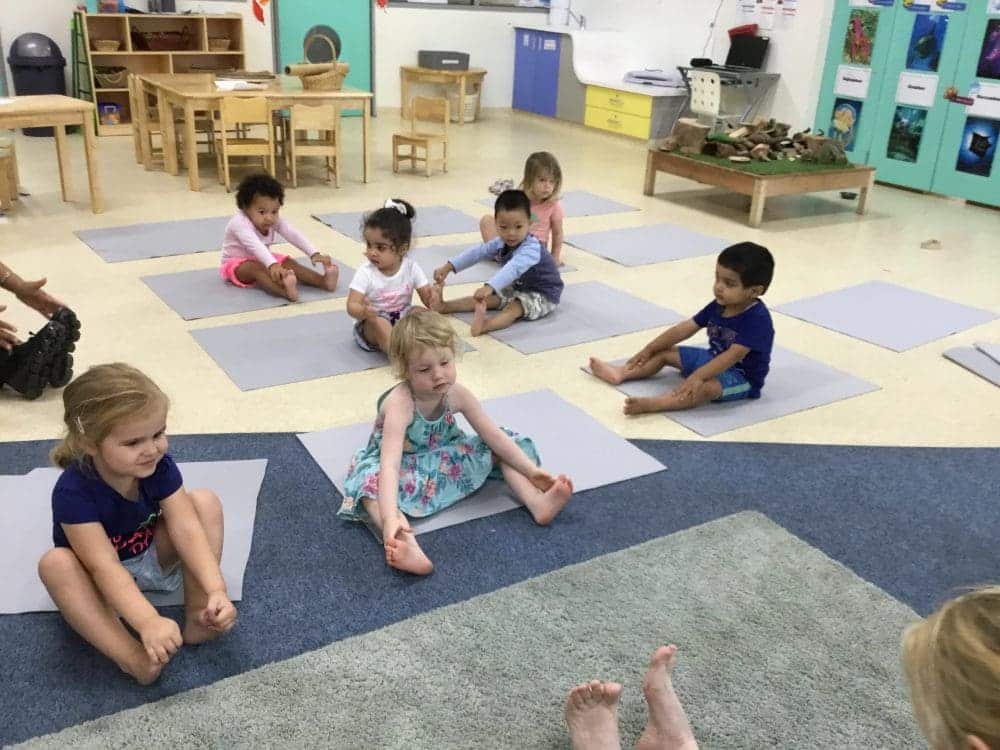 "They really immerse themselves in each role, and pretending to be elephants, lions, rivers and trees. Doing yoga truly fills them with joy."
Monitoring how the children respond and engage with each storyline helps the team shape the following week's session, as they are always adapting to the changing interests of the children.
"We like to make the sessions as approachable as possible while sticking to a core structure of developing awareness of how the body moves and works," says Joanna.
"But at the end of the day, it all comes down to making sure that they children are having fun while they move and learn."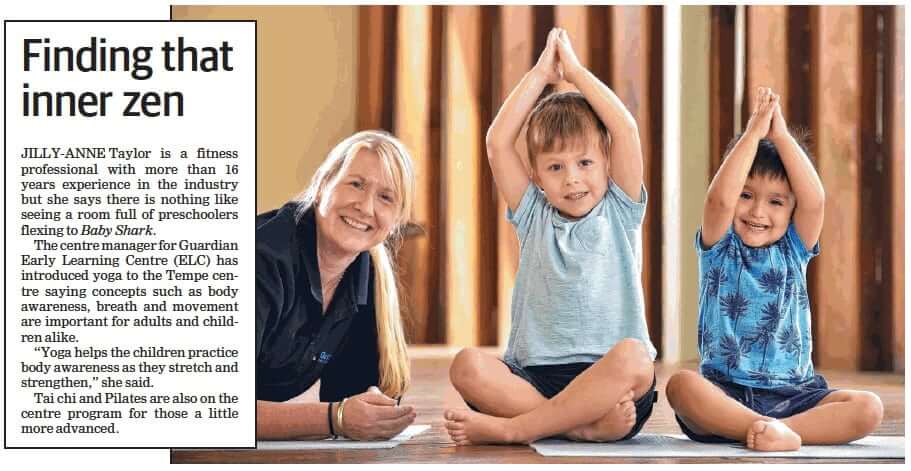 Looking for the right Childcare Centre for your Family?
Submit your details and a member of our Concierge Team will be in touch to discuss what you need and how we can help you experience something more than childcare.

We'll be in touch soon.