Quality care is becoming more accessible, and that's great news for children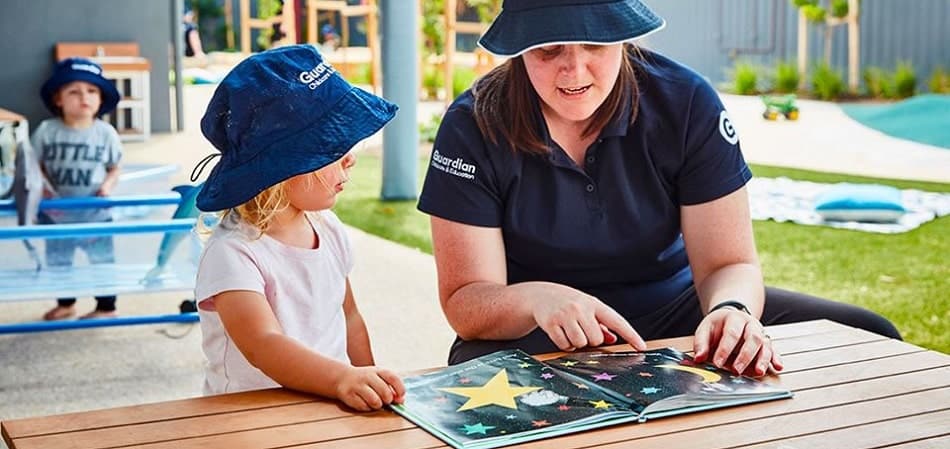 Interest rates. Electricity and gas bills. Insurance. Groceries. The rising cost of living is obvious every time we reach into our pockets to pay a bill. For many families, that means keeping a watchful eye on the budget, and thinking carefully about getting value where you spend your money.
Families will be heartened to know that changes to the Australian Government's Child Care Subsidy (CCS) will reduce out-of-pocket expenses for many families, making high-quality care more affordable and accessible. And that is great news for young children who get the benefits of participating in quality early childhood programs.
What is the Child Care Subsidy?
The CCS is financial assistance to help the cost of child care, in recognition of the research that shows the quality early childhood care and education greatly improves life outcomes for young children. How much CCS you receive depends on a number of factors, including your family's income, the age of your child, and the paid and unpaid activities, like your job or volunteer work, your family is involved in. You can read more about the CCS and how to apply here.
Changes to the CCS – what you need to know
The changes to the CCS from 10 July 2023 are:
· The family income threshold has been increased, from $356,756 to $530,000, making subsidised child care available to more families.
· Families earning up to $80,000 a year will get a maximum CCS rate of 90%, up from 85%, further reducing out-of-pocket expenses.
· If you have more than one child aged 5 or under, you can still get a higher rate for one or more of your children.
Read more about the changes to CCS here.
What does that mean for families?
All families earning less than $530,000 will have an increased CCS. For families earning more than $80,000, the subsidy starts at 90% and reduces by 1% for each subsequent $5,000 of family income. In short, families will either get more subsidy, have no change to their entitlement, while others will be eligible for the CCS for the first time. For all families, taking the pressure of the cost-of-living makes it possible to start of increase care for your young children, and that's great for them.
Increased subsidy means more care
Time spent in quality care can have a positive impact on a young child's development. With increased CCS, or getting CCS for the first time, families can access quality early childhood education and care that leads to several benefits. Extensive research shows several benefits:
· Improved academic outcomes: Young children who participate in high-quality education and care programs tend to have better cognitive and academic outcomes, such as better language and literacy skills, and better problem-solving and critical thinking skills
· Better Social-Emotional Development: children develop better social and emotional skills, such as empathy, cooperation, and self-regulation. These skills are important for success in school and in life.
· Families have more opportunities for employment: early childhood programs also enable families to work or attend school while their children are in care. This can lead to increased family income and improved financial stability.
· Improved Health Outcomes: children who participate in early childhood programs can also have better health outcomes, including nutrition and physical activity, lower rates of childhood obesity, and improved access to healthcare.
· Increased School Readiness: early childhood programs can help prepare children for school by providing them with the skills and knowledge they need to succeed. Children who attend high-quality programs are more likely to be ready for school and to succeed academically The benefits grow with increased time in care. A study by the Australian Institute of Family Studies found that children who attended child care for more hours per week had better language and cognitive skills than children who attended for fewer hours per week. These findings suggest that access to quality child care can be particularly beneficial for young children's development and highlights the importance of using your CCS to maximise your child's time in care.
What do you need to do?
If you have a child in care and you are already receiving the CCS, any increase in your rate will be automatically applied. If you are not receiving the CCS, perhaps due to your family income level, it's important to check your income estimate and update your circumstances to see if you are now eligible. You can that easily on the Services Australia website.
If you are thinking about care, now is the time to apply for your CCS so you know how much you will get and how many days of care you can now afford. You can use our simple CCS calculator as a starting point (currently based on 2022 CCS rates), then apply for the CCS via Services Australia. Any changes to your rate after 10 July will automatically be applied. With that information, talk to our concierge team about an enrolment pattern that suits your family's needs.
To discuss your individual circumstances, please contact our Customer Concierge Team on 1300 001 119.
Looking for the right Childcare Centre for your Family?
Submit your details and a member of our Concierge Team will be in touch to discuss what you need and how we can help you experience something more than childcare.

We'll be in touch soon.