Guardian Childcare Teachers

What makes our Teachers so special?
It takes a unique set of skills, passion and attributes to make a fantastic Teacher or Educator.
Our Teachers have specialist early learning university degrees and are dedicated to giving your child the best start in their education through loving care, individual development and a world-class Curriculum.
Our teams always take the time to work with care, compassion and patience to get to know – and care for – every child. They get to see and understand those unique little qualities that make your child so special to you. This makes every day an adventure for our children, our teams, our teachers and our families.
Each day we observe the way children like to learn, interact with others and build their sense of self-confidence and independence. This means we can deliver our world-class Curriculum in a way that inspires your child to develop a lifelong love of learning.
Our Teachers and Educators
Understand that our Curriculum and learning philosophy is based on creating and fostering a lifelong love of learning.
Partner with families to help deepen learning through experiences extended into the home.
Care deeply about each and every one of the children in their care.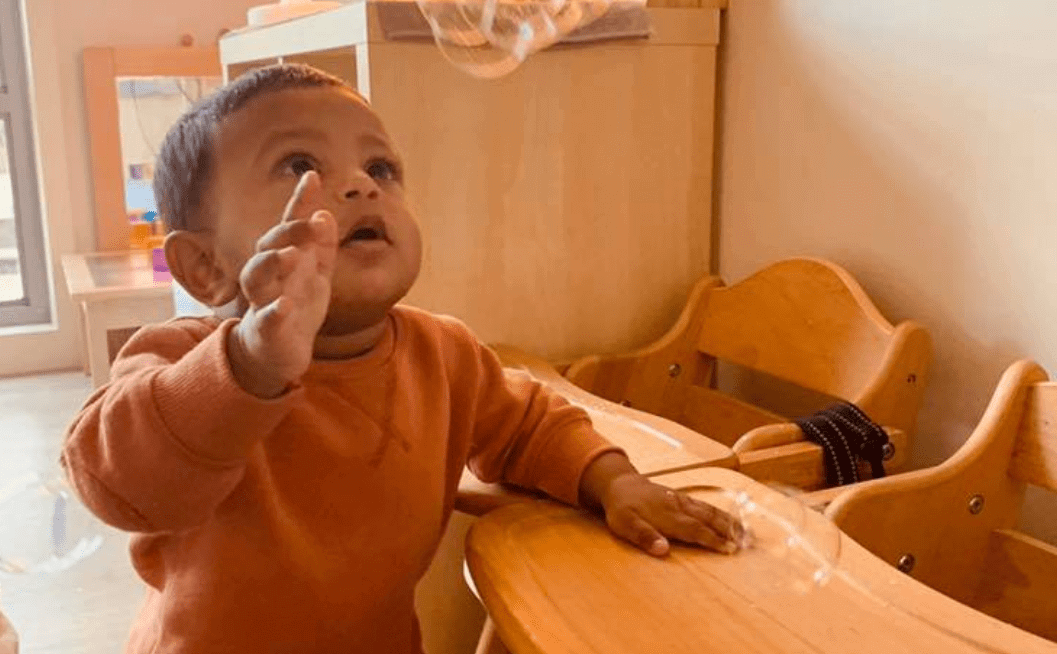 The bubbles flew over the flowers
The bubbles flew over the trees
The bubbles flew over the grasslands
So many bubbles, I see.
Bubbles, bubbles bring back those bubbles to me.
When a baby is captured in the moment of watching a bubble float through the air it is about so much more than play. The visual tracking skills required to follow a bubble as it rises and falls is, in fact, the very beginning of the skills they will soon need to read! These early learning milestones mean that when the time is right for your child, they will be able to read without losing their place on the page, and eventually learn to write in a straight line. And we will be there every step of the way to see and share with you these seemingly small, yet entirely wonderful, moments in your child's development.
It is insights such as this that make our Teachers and Educators so skilled at understanding and fostering your child's early learning; accompanying them on their adventures as they explore and learn more about the world around them.
What Learning Looks Like
at Different Ages
Looking for the right Childcare Centre for your Family?
Submit your details and a member of our Concierge Team will be in touch to discuss what you need and how we can help you experience something more than childcare.

We'll be in touch soon.