Guardian Tempe's Science Experiment Explores Germs and Hand Washing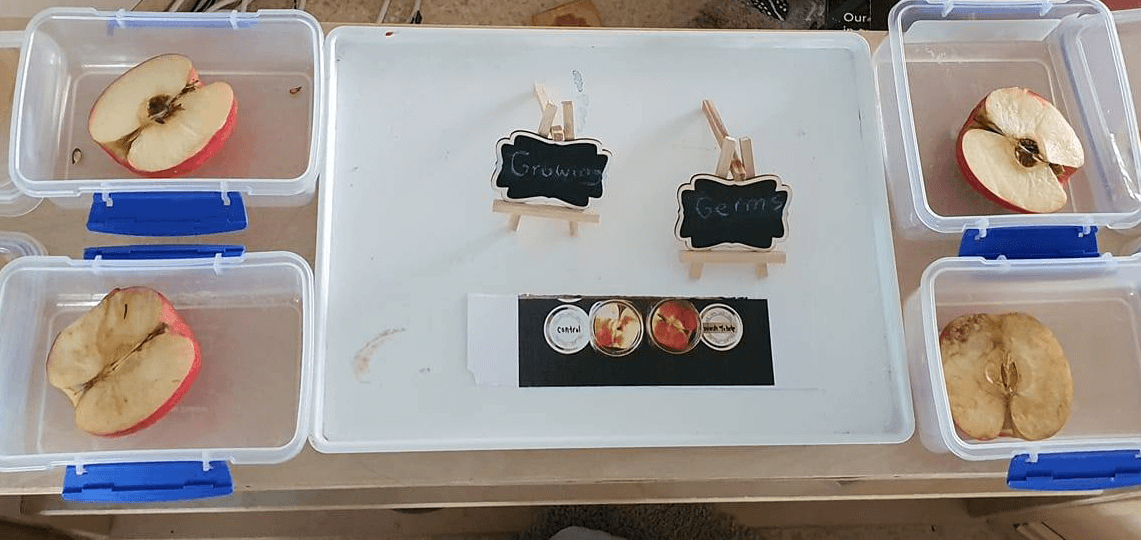 Over the past few months, the preschool children at

Guardian Childcare & Education Tempe
have been conducting a number of experiments each week, with their most recent one exploring germs and hygiene practices.
Here, Assistant Centre Manager, Kristina, shares details on the experiment so far and how families at home can follow along and learn about germs.
By Assistant Centre Manager, Kristina
On Tuesday 24 March, we began an experiment with our preschoolers called "Growing Germs". This simple science experiment uses an apple and germs to show our little ones just how important hand washing and hygiene is, both  in general and during the COVID-19 pandemic.
To conduct the experiment, we needed a few simple ingredients: two apples and four containers.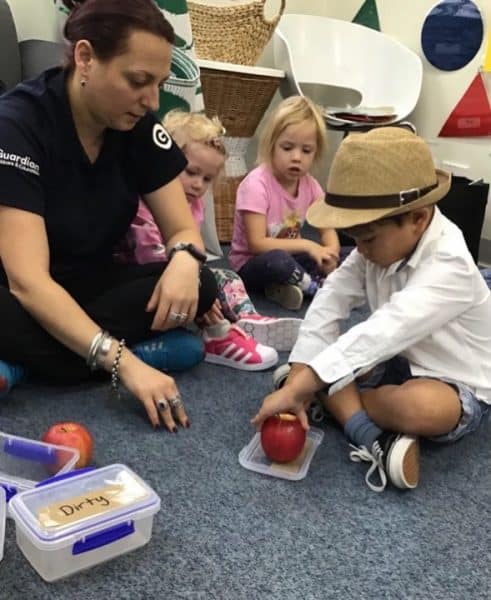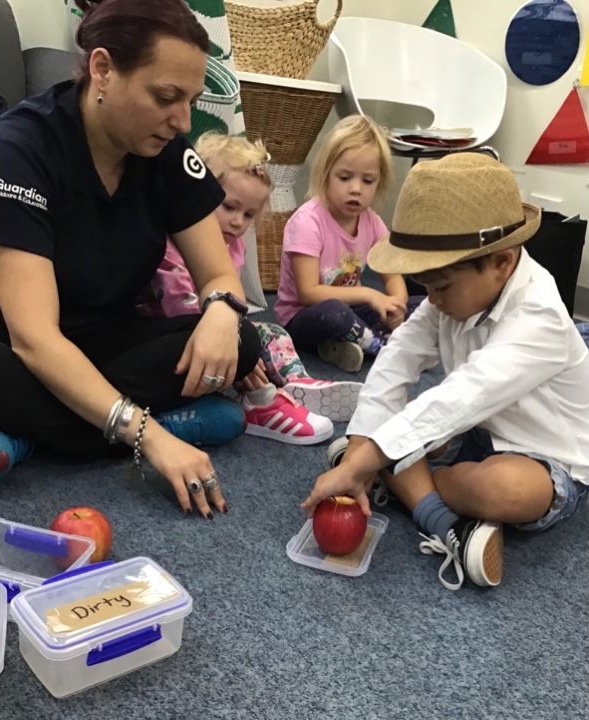 Ella and Alfred volunteered to help cut the two apples in half and did a fantastic job. Prior to cutting the apples Alfred said, "Ella, we need to wash our hands before we cut the apples" and off they went to wash their hands.
We then prepared our containers with different labels:
Control

Dirty

Washed without help

Washed with timer for 20 seconds
While we were assembling the materials, I explained to the children that we were going to use the apples to see what kind of germs are on their hands.
To begin the experiment, we carefully placed one apple half in a clean container without touching it. Then we put the lid on and I explained that this apple half would be the 'control', or, the apple that we didn't add any germs or bacteria to.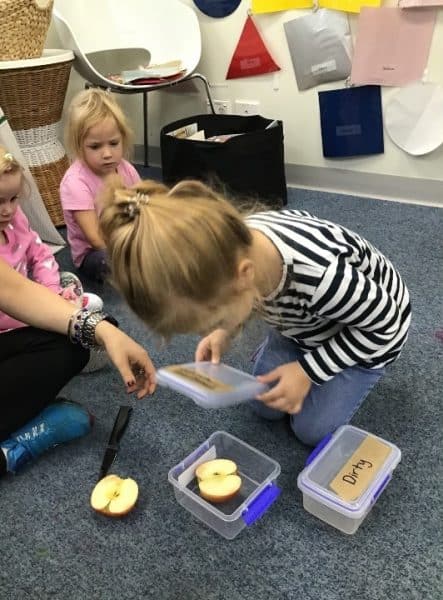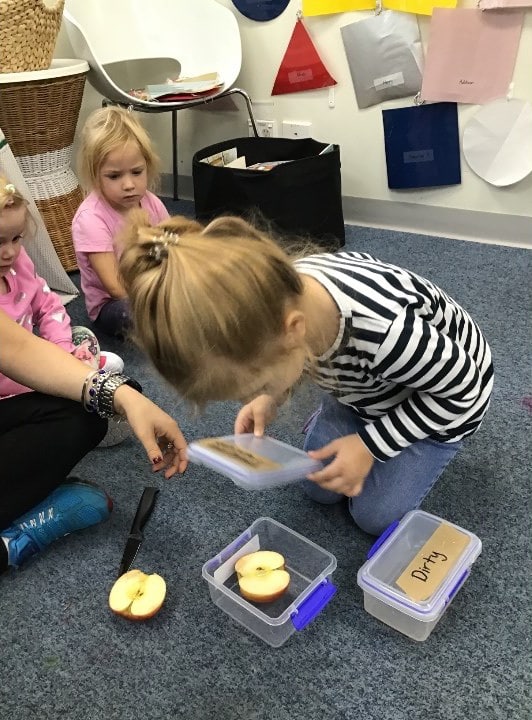 Having a 'control' apple will help us see the difference between a regular rotting apple and one that has been exposed to germs.
Next, we asked some of the children to rub their unwashed hands all over a second apple slice and then place it into the second plastic container. This is the 'dirty' container.
Children then washed their hands unassisted before rubbing their hands over the third apple slice, then put it in the container labeled 'washed without help'.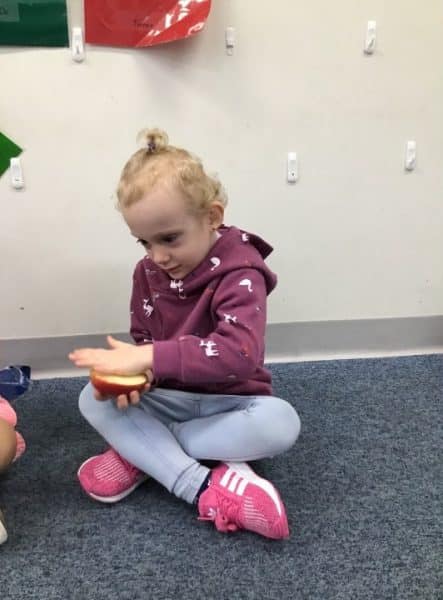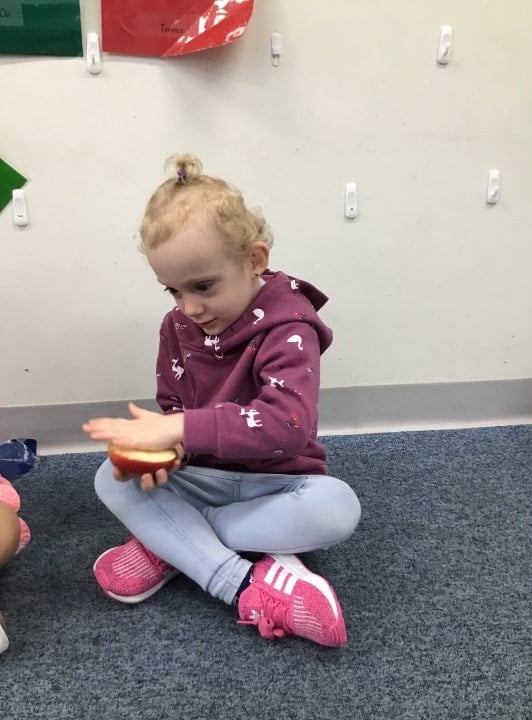 For our last apple half, we joined the preschoolers in the bathroom and watched to make sure they lathered the tops and bottoms of their hands and between their fingers for a full 20 seconds before rinsing. 
The children then rubbed the last apple with their clean hands and placed it in the container labelled 'washed with timer for 20 secs' before closing the lid.
We are going to do this routine every day until the end of the week so the children are able to see what bacteria and germs have built up on each apple slice.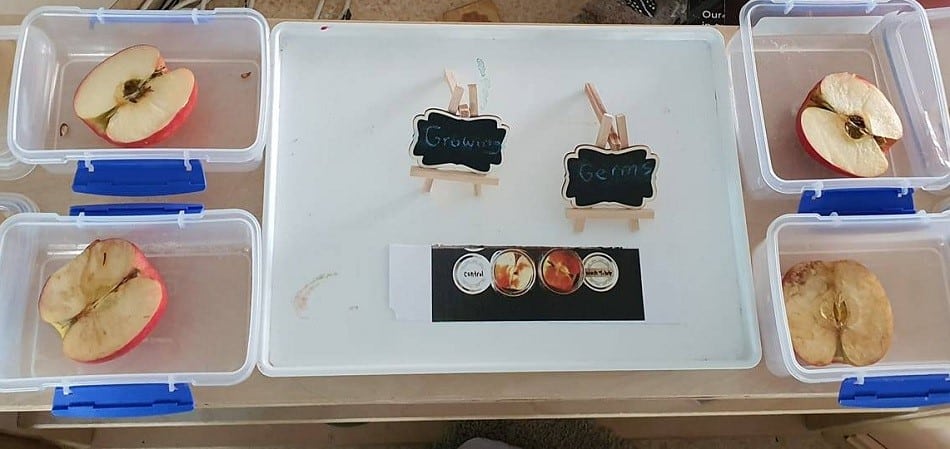 Looking for the right Childcare Centre for your Family?
Submit your details and a member of our Concierge Team will be in touch to discuss what you need and how we can help you experience something more than childcare.

We'll be in touch soon.