Children Thrive on Outdoor Learning in Fullarton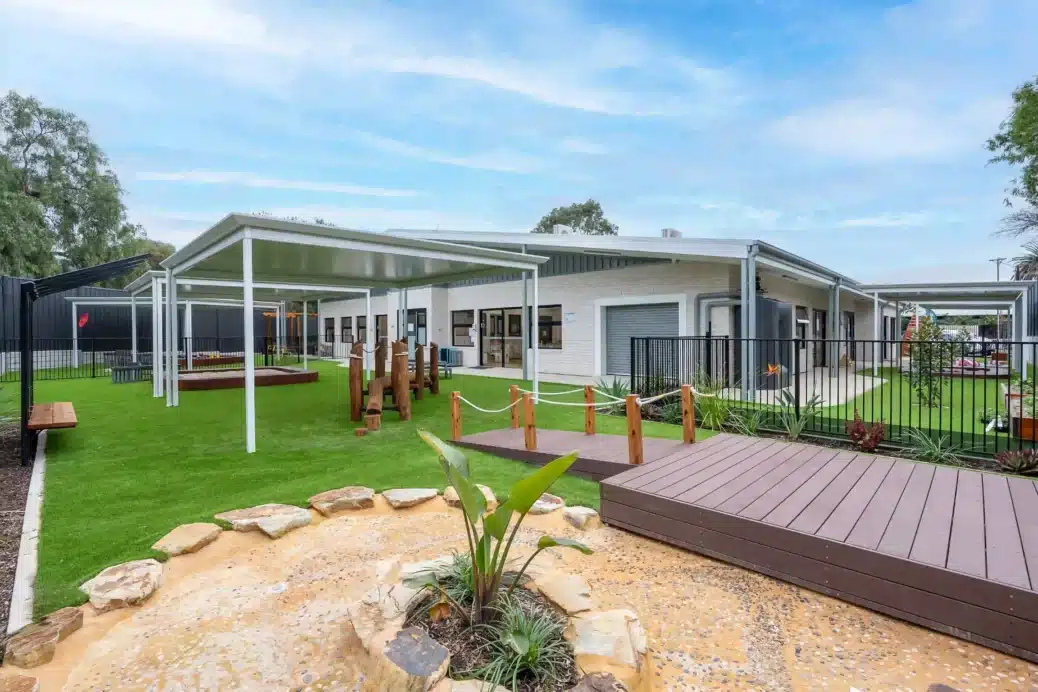 Children at Guardian Childcare & Education Fullarton are embracing the outdoor learning environment and experiencing the benefits.
Many children and families have limited opportunities to connect with their natural outdoor environment, particularly those who live in inner-city suburbs, such as on the east and south fringes of the Adelaide CBD. Our recently opened early learning centre, Guardian Childcare and Education Fullarton, has prioritised embracing the natural outdoor learning environment right here in the heart of Adelaide.
The Importance of Outdoor Play and Learning
What makes outdoor learning experiences such a vital part of early childhood education? The outdoors is a great place for children to practice and master their emerging physical skills. It's where young children, from babies to toddlers and kindergarten, can fully and freely experience motor skills like running, leaping, and jumping outdoors.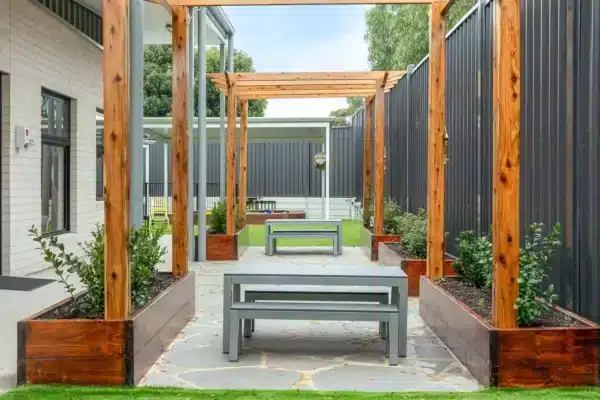 Through specific learning experiences, supported by qualified and experienced Educators, they can practice coordination and ball-handling skills, like throwing, catching, and striking. In an outdoor environment, children can perform other manipulative skills more easily, such as pushing a swing, pulling a wagon, and lifting or carrying movable objects.
Child care and early learning centres that provide amazing outdoor learning environments are taking full advantage of what the outdoors offers for a child's early learning and development. From those first movements babies make to climbing and running when they're in kindergarten, outdoor environments like the one at our Fullarton Centre stimulate children and create a diversity of play and learning experiences, actively contributing to healthy development and giving young children the best start to life.
The Benefits of Outdoor Learning Experiences for Children
Cognitive and social/emotional development: When they're outside, children are more likely to invent games; this fosters a child's ability to express themselves and learn about the world in their own way.

Promotes decision-making and organisational skills: Children feel safe and in control, promoting autonomy, decision-making, and organisational skills.

Improved communication skills and vocabulary: As children invent, modify, and enforce rules, they need to express these to their peers. This builds a child's communication and social skills.

Cooperation and teamwork: Children can gain great satisfaction from their involvement by working together effectively.

Gaining an appreciation for their natural environment: The natural outdoor world is filled with beautiful sights, sounds, and textures – the perfect place for developing an appreciation of life in the natural world.

Increased senses recognition: Children learn a great deal through their senses. The outdoors provides many diverse and wonderful items for children to see, hear, smell, and taste.
Making Outdoor Fun a Priority at our Fullarton Child Care Centre
At Guardian Fullarton, each age group has their own dedicated outdoor area for play with sandpits, bike tracks, play forts and timber climbing equipment. The kindergarten rooms for our 3 to 4-year-old children have their own play area with more complex equipment to support their confidence and coordination in those vital two years before school. Like many of our other brand-new early learning and child care centres, Guardian Childcare and Education Fullarton is bringing a fresh, inspiring approach to families in South Australia. Families get the amazing indoor and outdoor learning spaces in the heart of an inner-city community with the cafes, restaurants, shops, and services that make Fullarton a great place to live.
Guardian Fullarton is located near the Adelaide CBD at 196 Glen Osmond Road. The beautiful new childcare centre is in the heart of Fullarton, but we have families from Glen Osmond, Parkside, Eastwood, Unley, Malvern, Highgate, Thornbury, and all over southern Adelaide. It's also only a couple of kilometres from Unley Primary School and close to Glen Osmond Primary School. Whether you're a local in Fullarton or just passing by during your commute to work, our centre welcomes all. It's perfect for commuters from the Adelaide Hills using the South Eastern Freeway and Glen Osmond Road, heading north via Fullarton Road, or coming from a neighbouring inner southern suburb. You'll find a happy and welcoming atmosphere at our centre.
We'd love to have your family visit. Book a tour of Guardian Childcare and Education Fullarton today.
Looking for the right Childcare Centre for your Family?
Submit your details and a member of our Concierge Team will be in touch to discuss what you need and how we can help you experience something more than childcare.

We'll be in touch soon.