Outdoor Play: Why It's Important For Your Child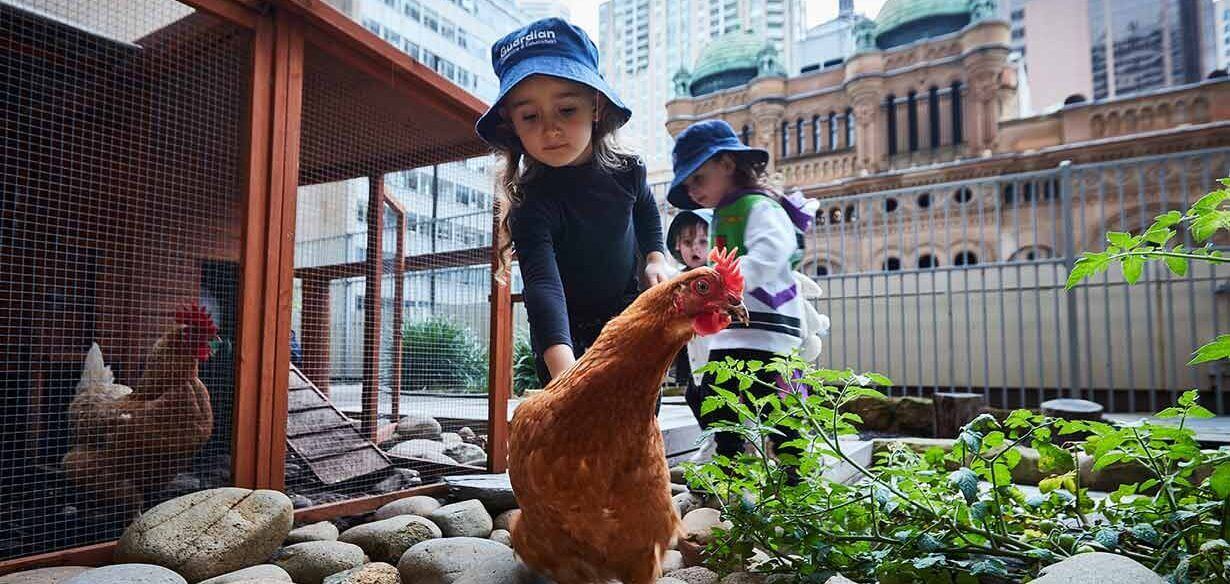 Spending time outdoors is an integral part of your child's learning experience, because when outside, children can delve deep into nature and truly explore the world around them.
The environment and all the things within it, all play a huge role in the learning and development for many children – that's why we recently invested millions in incredible new resources for our 120+ Centres across the country!
In centre, our children have been spending a lot more time outside, not only to ensure the safety of our teams and families; but also to enjoy the beautiful outdoors, whilst developing and engaging in important experiences for life.
Below you can find three of our favourite things to do at Guardian, and now with some of our families having spent some extra time at home, these simple and fun activities are something that you could do at home too to keep your child learning and engaged!
Elements that Encourage 'Tricky' Play
'Tricky' play refers to physical and mental challenges involved in new experiences that encourage children to push their boundaries, test their limits and help them to grow and learn. Such activities are often found outdoors. 
Our Centres are great for encouraging tricky play as we have outdoor verandas, large grass areas, natural forts for children to climb, as well as water play spaces, hills, tunnels and sandpits!
When your child isn't in the centre, you could emulate these kinds of environments by visiting your local park or playground; as the slides, grass and swings are an excellent way to engage in tricky play!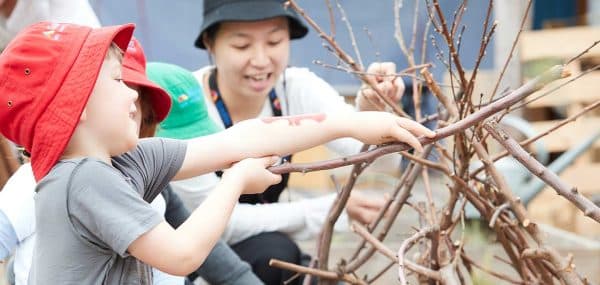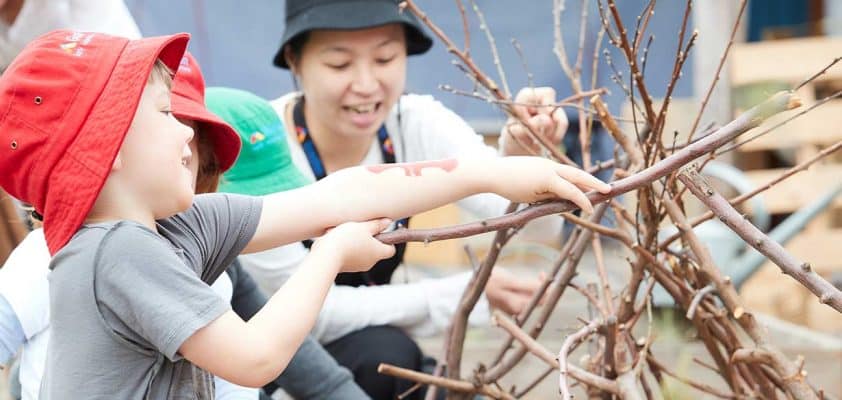 Water Play
Water play is a great experience for children as there are an abundance of learning opportunities! 
Water can teach children math concepts as they can measure size, quantities and volume. It can also teach science concepts, as children are often mesmerised by the different forms of water – liquid, ice and even bubbles!
It also helps with sensory development through sight, sound and touch.
If you're looking for a fantastic real-world play experience for your child to engage in at home, be sure to explore the wonderful world of H2O!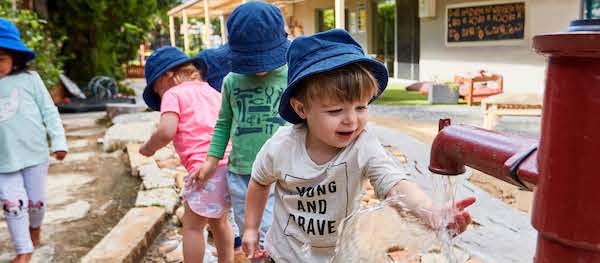 Gardening
Getting your child outdoors in the garden is a great learning experience as it's a great place for real-world learning.
In centre, our sustainability champions often teach children about how food is grown, the importance of looking after our environment, and even about the lifecycle of plants.
Exploring gardening at home is a great way for your child to understand the food cycle. From how crops are picked, prepared in the kitchen, to finally being eaten.
If you're up for it, take some time this weekend and get your green thumbs going, as there's no better way for your child to develop an understanding of the world than a fun gardening project with you!
You might also enjoy our piece on Indoor Play and the resources you should look for at your Childcare Centre.
Looking for the right Childcare Centre for your Family?
Submit your details and a member of our Concierge Team will be in touch to discuss what you need and how we can help you experience something more than childcare.

We'll be in touch soon.