In Conversation with Kylie Davenport Centre Manager of Guardian Pymble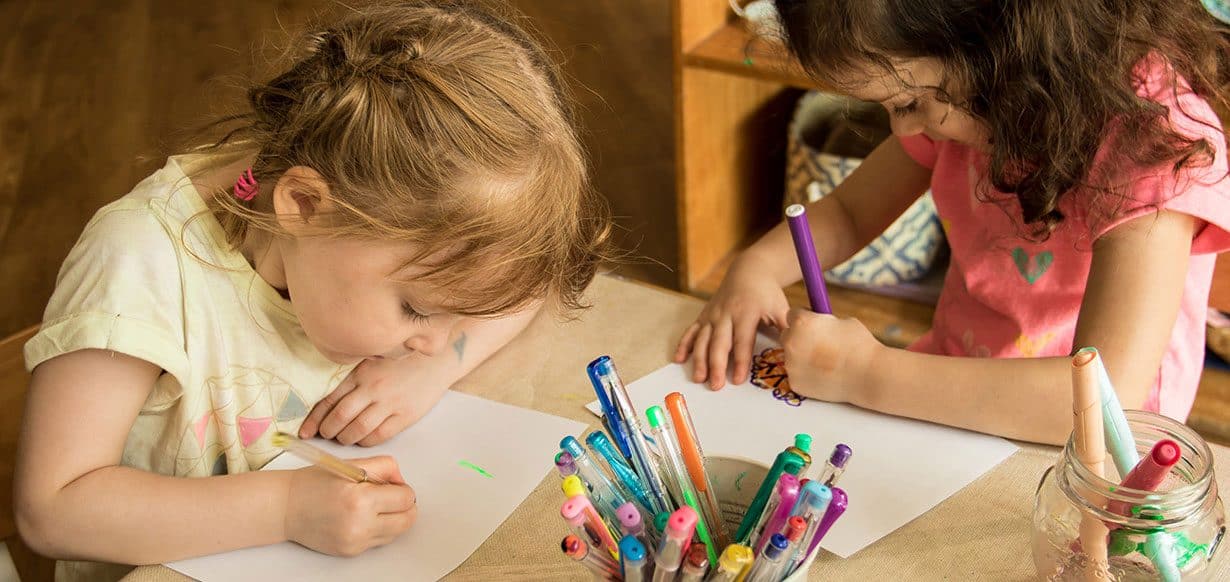 Kylie Davenport is the Centre Manager for Guardian Pymble, a light-filled centre which features shady trees, luscious gardens, and natural play structures. Kylie took a few minutes out of her busy day to share insights on her career background, her education approach and a few fun facts.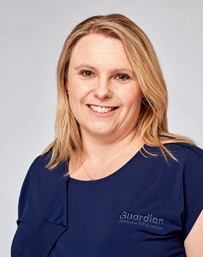 Tell us about your time working in early childcare and education so far and what inspires you each day?
I always wanted to be a teacher from when I was a child. When it came time to make a decision about that to do when I left school, I knew I wanted to work with young children. I studied my Bachelor of Education (Early Childhood) straight out of school and have been in the industry in some capacity since then. I have worked in small private centres, council run centres, bigger organisations, and while travelling and living overseas I worked as a nanny and in a preschool in London. I have worked with the same company for almost nine years now and been at Guardian Pymble for almost seven years. I have been managing childcare centres for 14 years.
What I have learnt along the way is that the early childhood field is constantly evolving and changing, as people see the importance of the early years in a child's life. Despite the many changes in the industry, my team is constantly striving to do the best by the children who we educate and care for. This is what inspires me every day – the children. The way they respond to the world around them; their delight in the small things, the way they express joy and excitement (it makes you excited as well). In our crazy, fast paced world, it is nice to sometimes stop and see the world from the children's perspective, as they are often experiencing things that we take for granted for the first time and it is a privilege to be part of that journey in a child's life.
What have you learnt about children during your early childcare and education career and how would you sum up your approach/passion to helping them on their learning, emotional, social and life journey?
I believe that every child should be given the best start to life, which we can provide in their early years. When children are provided with a stimulating, engaging and supportive environment, they will thrive and reach their full potential. When children are given the opportunity to ask questions, investigate, be creative and use their imagination, then the possibilities for them are endless. This is why it is important that we provide engaging environments, with a range of open ended resources and experiences, to stimulate the pathways in children's brains and ignite their passion for learning. They usually teach us a few things along the way as well!
What are you most excited about working with children on/teaching children about and why?
What I find most exciting is watching a child become confident and engaged in our environment. It is normal for children to be unsure when they start with us, and many will need a lot of extra support during the settling in process. Watching these children develop strong relationships with the Educators and other children is wonderful. To see these children go from someone who needed to constantly hold an adult's hand or needed lots of extra cuddles in the nursery, to being a confident child heading off to school, is an amazing thing. To be part of that process makes it an honour to come to work at Guardian Pymble every day.
5 quick fun facts about Kylie
My great-great-great grandfather was a Colonial Architect and designed the GPO in Martin Place in Sydney. I feel so proud that my relative designed such as beautiful and significant building.

I have been to 42 countries in the world and am about to increase that to 43.

I love finding cafes that have amazing locations or do amazing food on Instagram and then visit these places for brunch with friends on the weekend.

I can tap dance – a skill learnt from my younger years.

I love rosé (and did so before it became the drink of choice) and am always happy to try a new variety of this!
Looking for the right Childcare Centre for your Family?
Submit your details and a member of our Concierge Team will be in touch to discuss what you need and how we can help you experience something more than childcare.

We'll be in touch soon.