Children at River Garden Build Fire Truck out of Recycled Materials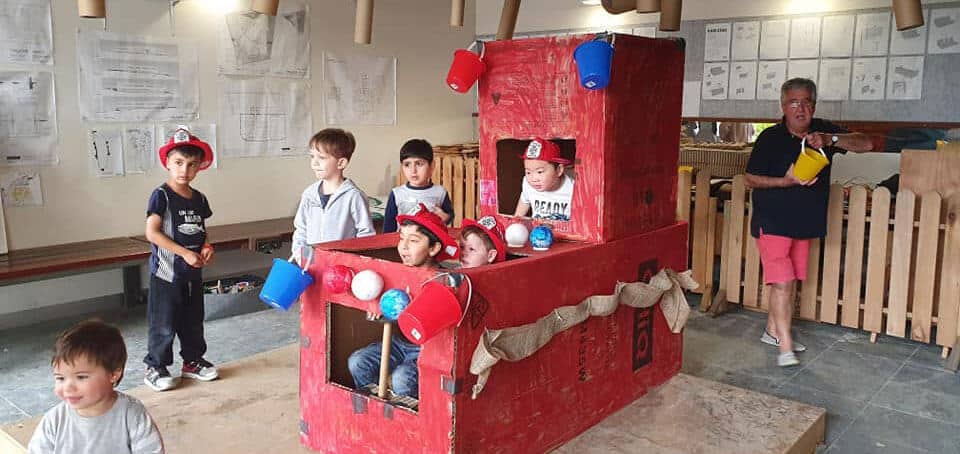 There's always an exciting project underway in River Garden's Invention Centre. Taking inspiration from the world around them, the children recently decided to build a three-seater fire truck out of recycled materials.
"Being located in South Yarra means that the children have a great view of the bustling city life around them," says Marcela Huerta-Villalobos, Education Leader.
"On our excursions, the children developed an interest for the different emergency vehicles they saw, in particular the police cars and fire trucks. One day we returned to the centre and they asked if they could build their own."
Marcela and the team are passionate about encouraging children to become self-motivated learners who experience and develop their own agency through pursuing their interests and responding to challenges. Building a large scale fire truck seemed like the perfect learning opportunity for the children to embark on.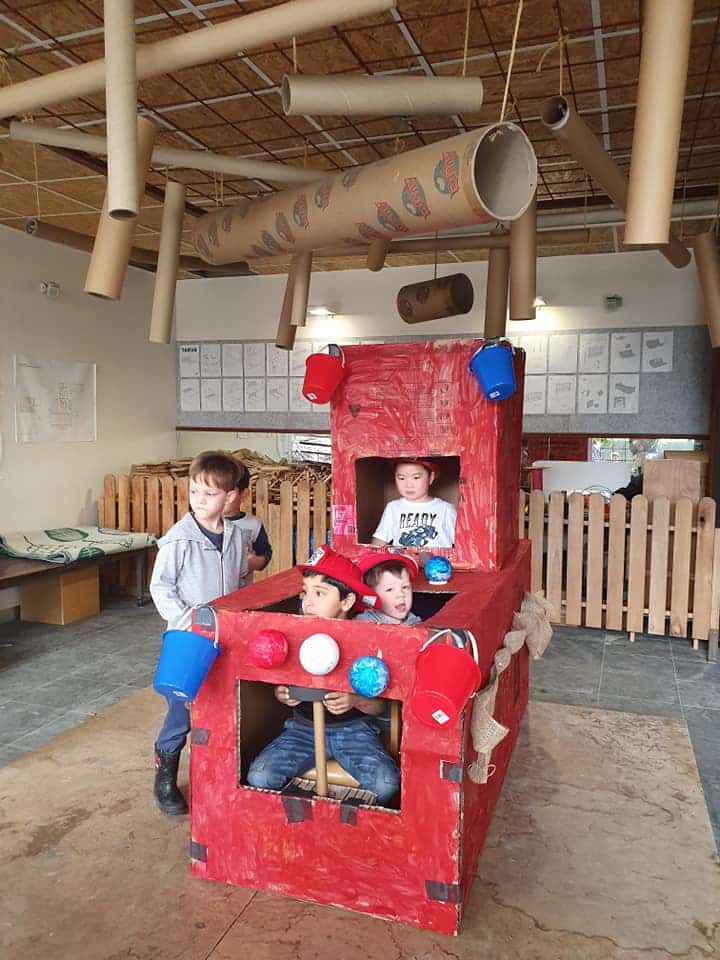 They took to the Invention Centre, a dedicated space at River Garden for creativity and invention.
"Based on observations they made on excursions, the children sketched design concepts and gathered materials for the project," explains Marcela.
"We always try to use recycled materials when we can, so when we began planning the fire truck, we decided to reuse some boxes and plastic wheels and use other materials that were already available in the centre."
"From there, the children had to figure out how to join the boxes together to build the fire truck, and decide how they would create certain elements like lights, hoses and ladders."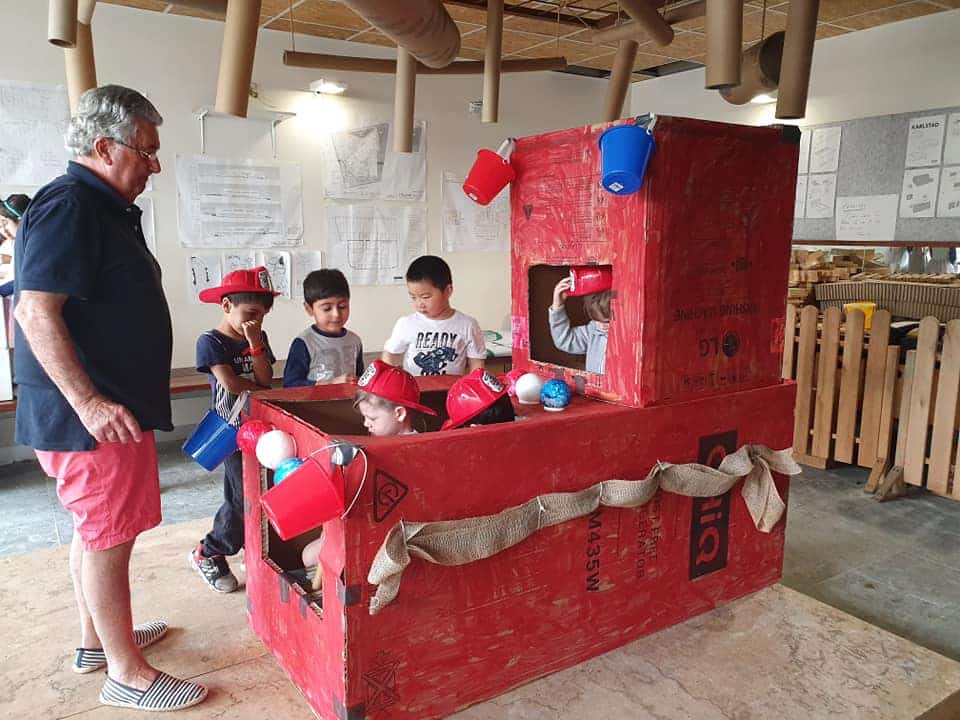 Building the vehicle was an excellent opportunity for the team at River Garden to discover what prior knowledge the children had in relation to constructing and the emergency services.
"The children were really hands on with the project. They did everything from drawing the designs to having discussions and sharing their expertise. When it came to construction, Pete was there to help them bring their ideas to life," says Marcela.
"We've received really positive feedback from the families who are impressed with how well the fire truck has turned out. It seats three children at a time, and is the perfect prop for dramatic play."
Marcela and the team look forward to taking the children on an excursion to either a fire or police station in the future, and continuing to work on projects that encourage the children to flex their inventive muscles.
Looking for the right Childcare Centre for your Family?
Submit your details and a member of our Concierge Team will be in touch to discuss what you need and how we can help you experience something more than childcare.

We'll be in touch soon.