Guardian Lilyfield Build Space Station in Preschool Room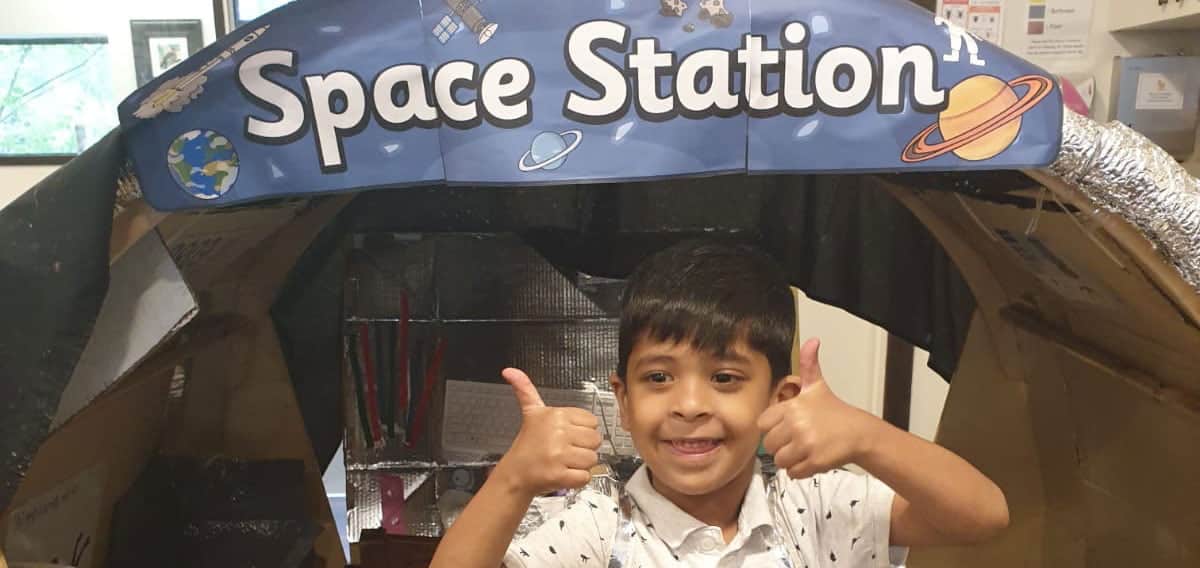 The Kookaburra preschool room at Guardian Childcare & Education Lilyfield has created their very own space station, a platform that welcomes children to be involved in astronaut-themed experiences.
"Our space program began with a book that inspired the children to ask questions about space, aliens, astronauts and planets," shares Centre Manager, Danielle.
"This led to further discussion and exploring the many aspects about space, particularly astronauts and how they survive while working in space."
"We researched what's inside the International Space Station on the internet, learnt about planets in the solar system and wrote a letter to NASA."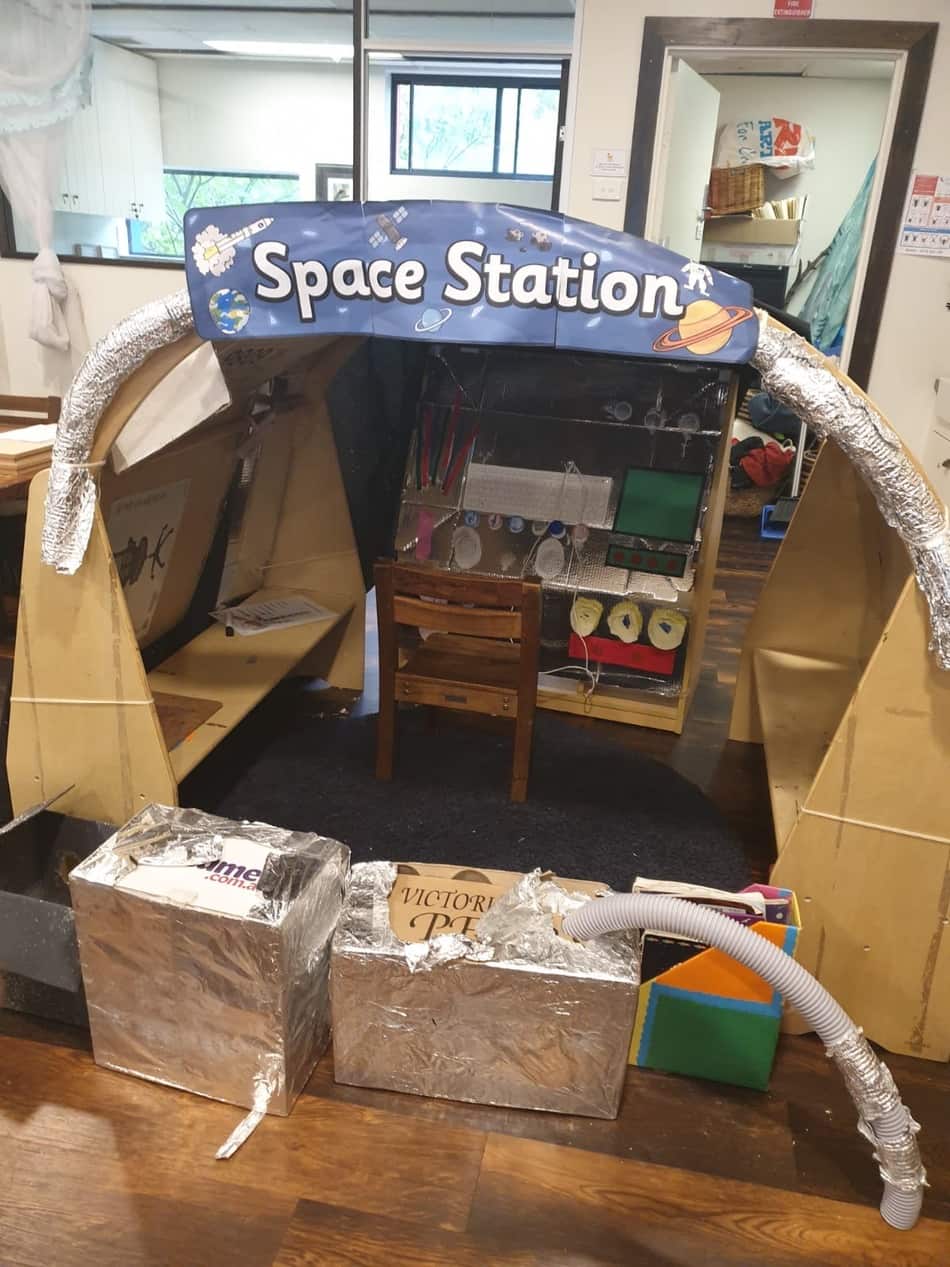 "During an investigation about whether astronauts need air tanks or helmets inside the space station, many of the children requested to have an air tank and/or helmets in the classroom. We all thought it was a brilliant suggestion and all the children were excited to contribute their ideas on how to build our own space station."
The preschoolers' space station includes a control panel, checklist board, two air tanks made out of recycled boxes and foils, a collection of space-themed books, and a box of moon rocks made by the children.
It aims to encourage the children to transfer their interests and knowledge about space and astronauts into imaginary play scenarios where they can make connections with previous learning experiences.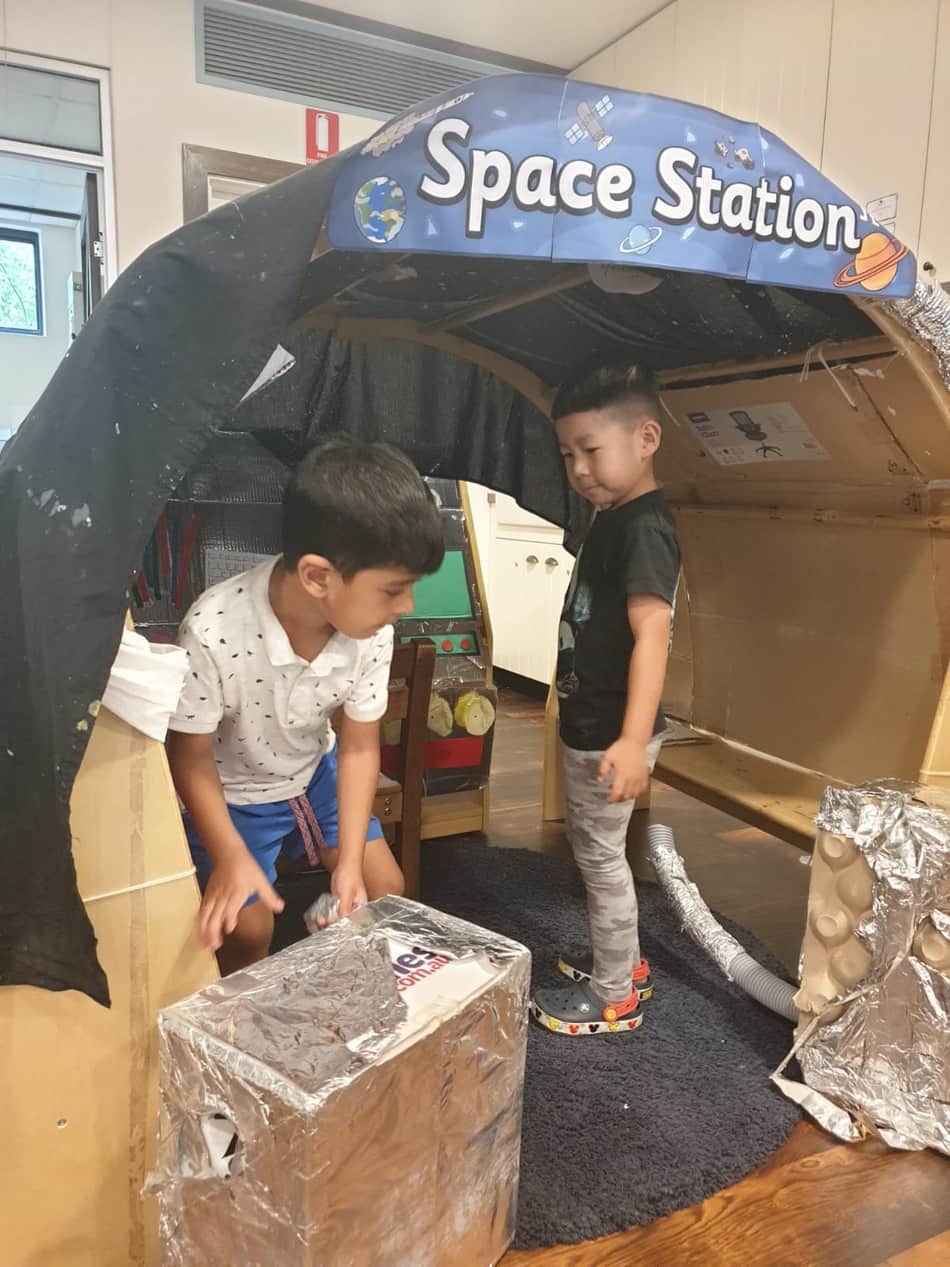 "The children decided on what elements to include, such as spacesuits and computers, which helped with planning and sourcing of materials," says Danielle.
"They were also involved in designing the space station, right down to colour palettes, white for the station, silver for the space suits, and placement of the control units."
"After the project was completed, we observed the children's play and had conversations about working collaboratively and taking turns in the space station just like real astronauts have different missions."
"We focused on guiding rather than overtaking the children's decision making, while encouraging them to create their own play scenarios."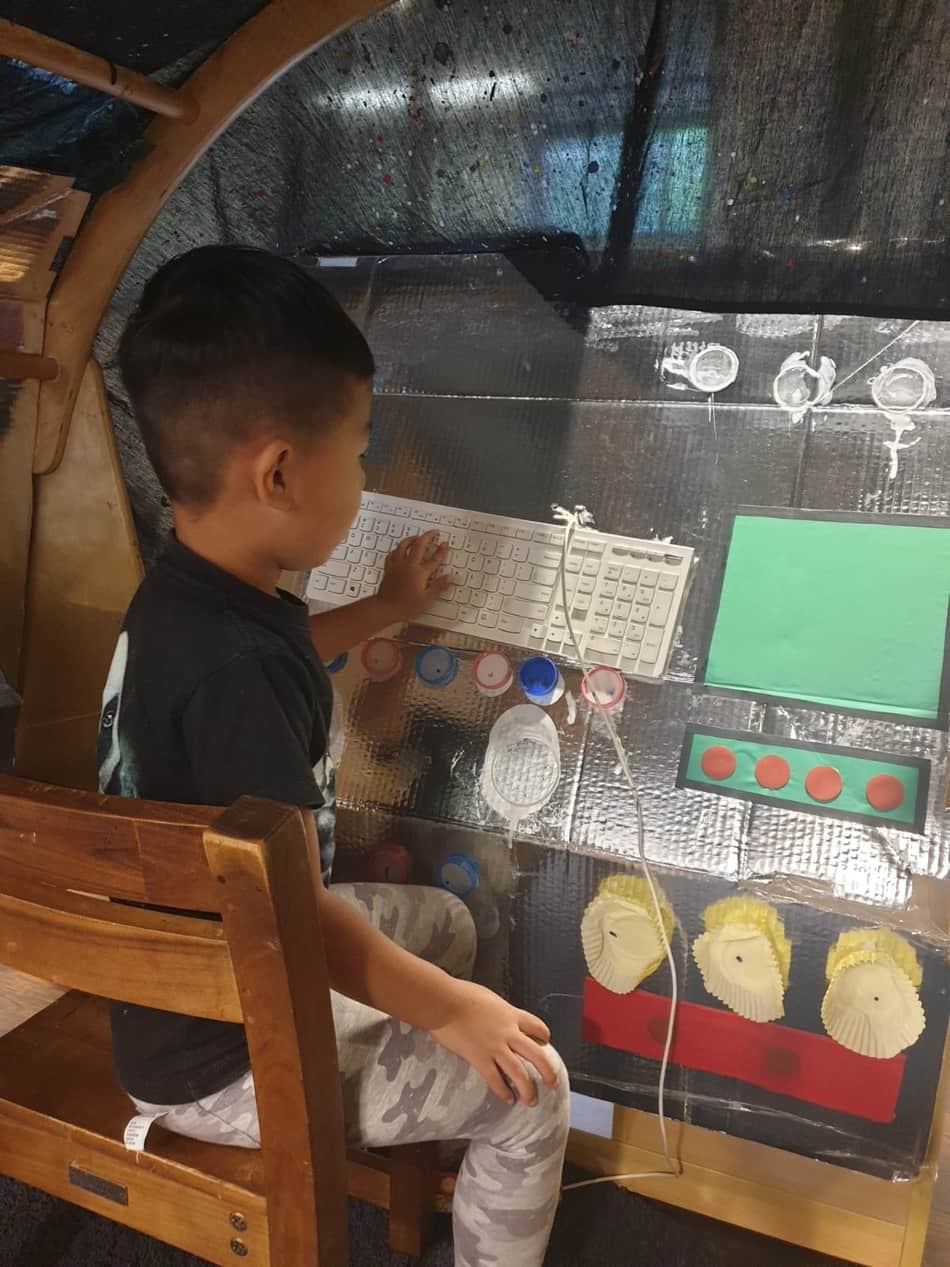 While in the space station, the children have been utilising their problem-solving skills, such as negotiating jobs in the station and working together to repair the breathing pipe on the air tank when it fell off.
The station, and overarching space project, are exploring the following learning outcomes:
Children are open to new challenges and discoveries as they are very vocal in what they want to learn and what they already know.

The exploration of space and astronauts helps the children to broaden their understanding of the world in which they live.

Children strengthen their social and emotional wellbeing. 

Children develop dispositions for learning such as curiosity, cooperation, confidence, creativity, commitment, enthusiasm, persistence, imagination, and reflexivity.

Children experience the benefits and pleasures of shared learning explorations.

Children interact with one another to explore to clarify and challenge thinking while negotiating the rules and their roles during the activities.

Children engage with a range of texts and gain meaning from these texts.
Danielle and the team have received an abundance of fantastic feedback from families, with many noting that their children are sharing their knowledge with their families at home, or requesting to see the moon and stars at night.
Now that the station is complete, the preschoolers are off to discover the moon in the next stage of their space exploration.
Looking for the right Childcare Centre for your Family?
Submit your details and a member of our Concierge Team will be in touch to discuss what you need and how we can help you experience something more than childcare.

We'll be in touch soon.
You May Also Want to Read This