Guardian Grows Bigger and Better with its 100th Centre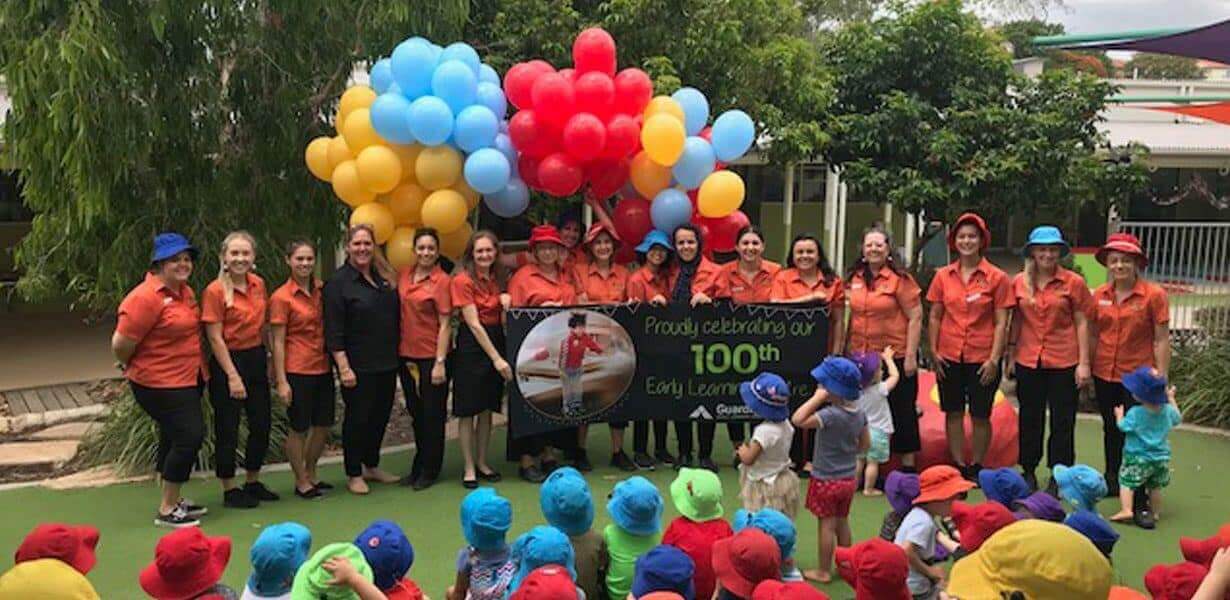 In an exciting milestone for Guardian Childcare & Education, we are now the proud owners of 100 of Australia's finest early learning centres. Since starting out 13 years ago, Guardian has built and acquired high quality early learning centres all over Australia supporting thousands of families who entrust their little ones with us.
However, it's never been a numbers game for Guardian Childcare & Education. CEO Tom Hardwick says, "We never set out to reach 100 centres. If we did, we would have gotten there much sooner, but we wouldn't be anywhere near the high quality early learning group we are today."
"We have built Guardian by buying and opening the best early learning centres, and just as it takes time, patience and great care to bake a magnificent cake, so too does it take time, patience and great care to build a world class early learning group."
The 100th centre in Guardian's portfolio is Hopscotch House, located in sunny Brisbane. Created and cared for by Cindy Harrop and her family through many years of hard work, Tom says, "Hopscotch House is in many ways a classic Guardian acquisition, whereby the founders of high quality centres entrust Guardian with the future custodianship of their centre when they decide to move on from the day to day management of their centre."
"They do this because they know Guardian is committed to high quality early learning for children, families and educators, as proven over many years of experience."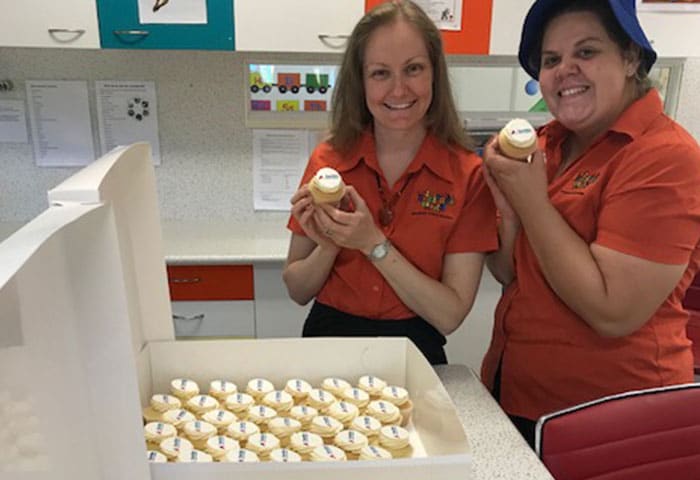 To welcome Hopscotch House into the Guardian family, we sent over a very special delivery of 100 balloons and 100 cupcakes to the centre's educators and families. We are excited to have them join Guardian and help us shape the world of tomorrow through the children of today.
Looking towards the future, Tom says, "We have no great need to get to 200 centres anytime soon."
"Rather, we will continue to acquire and open great centres such as Hopscotch House, while patiently awaiting the next opportunity while we focus on making our current 100 early learning centres even greater places for children, families and educators to enjoy and experience the entry of children into our wonderful world."
A warm welcome to Hopscotch House and congratulations to everyone who made this happen.
Looking for the right Childcare Centre for your Family?
Submit your details and a member of our Concierge Team will be in touch to discuss what you need and how we can help you experience something more than childcare.

We'll be in touch soon.