Bruce's Ninja Warrior Course, Nest Sculpting and More!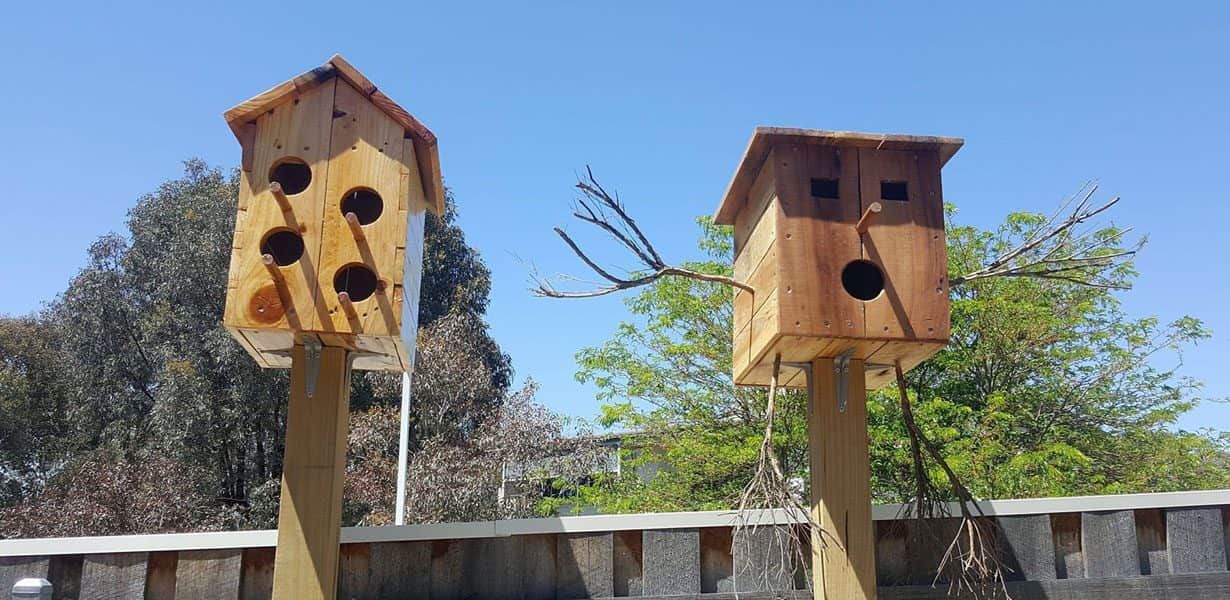 The children at Guardian Early Learning Centre – Bruce in the ACT have been busy with a range of sensory activities over the past few months. This has included a rather elaborate ninja obstacle course and some delicious exploration of fruit and vegetables and more!
Ninja Warrior Course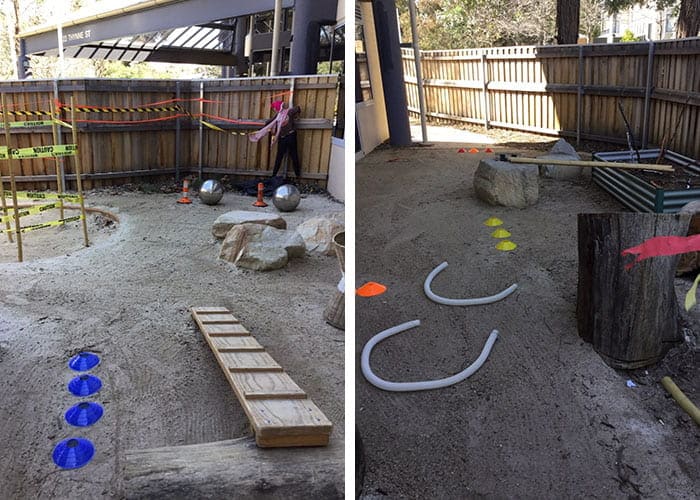 The children have all contributed to a complex ninja obstacle course throughout much of our outdoor space, building on the fixed environment with a range of materials. The project was developed by one of our preschoolers, who had built a ninja wall at his home. All of the preschool children shared their ideas about the different obstacles they could add to the course, and which materials could be used to help create these.
The children used objects in our outdoor area as their foundation, including tree stumps, cardboard piping, a cubby house and the sandpit. To these they added a range of elements that encouraged them to jump, hop, climb and hurdle.
This project has allowed the children to transfer their ideas from one context to another, building their own adventure within the environment. It also helped the children to develop a sense of agency as they brought their ideas to life with the assistance of our educators.
Nest Sculpting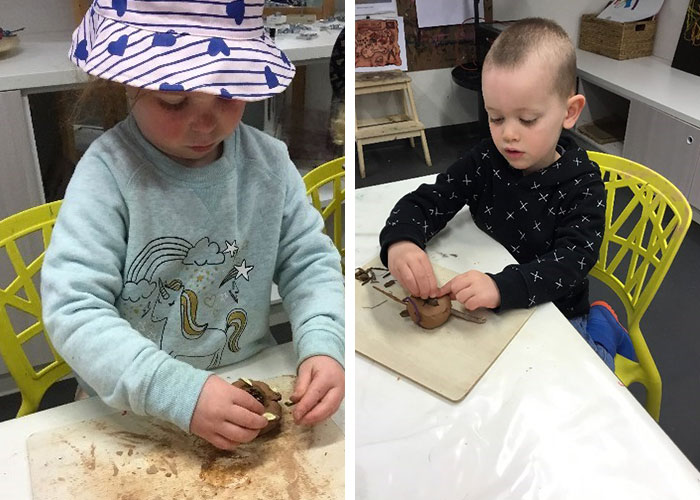 To further the children's interest in different animals and how they live, many of our preschoolers have been exploring bird habitats by building their own nests.
The children used clay and natural materials found outdoors to sculpt and decorate their nests. This experience was supported with a discussion about the types of birds that live in nests and an exploration of different bird images on the iPad. The children discussed questions like why nests are mostly made of grass and twigs, and the reason for their deep centre (to keep the babies safe).
Fruit and Vegetable Exploration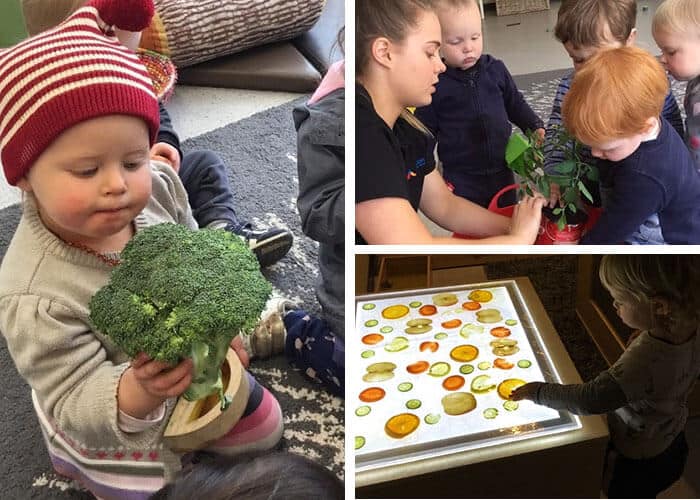 Our nursery children have been exploring the concept of healthy eating as they taste, touch, smell and discuss a range of fruit and vegetables. Children learned to name each colour as they went, as well as understanding the difference between textures and tastes.
As they participated in each activity, educators talked to the children about the importance of eating healthy foods "to grow big and strong".
To further their understanding of natural foods, nursery children were given the opportunity to plant their own vegetables. This experience helped the children to learn responsibility and take care of their plants. Gardening gives them a better understanding of where the food they eat comes from, as well as using cause and effect methods as they learn to feed and nurture their plants.
Over the next few weeks, the children will discover the life cycle of their vegetables. They'll watch them transform from seedlings and sprouts to something that they can pick up and eat.
Learn more about Guardian Early Learning Centre – Bruce
We invite you to meet the friendly team and explore the centre in Bruce  for yourself. To find out more and to book a tour, head here.
Looking for the right Childcare Centre for your Family?
Submit your details and a member of our Concierge Team will be in touch to discuss what you need and how we can help you experience something more than childcare.

We'll be in touch soon.