Our New Summerlicious Menu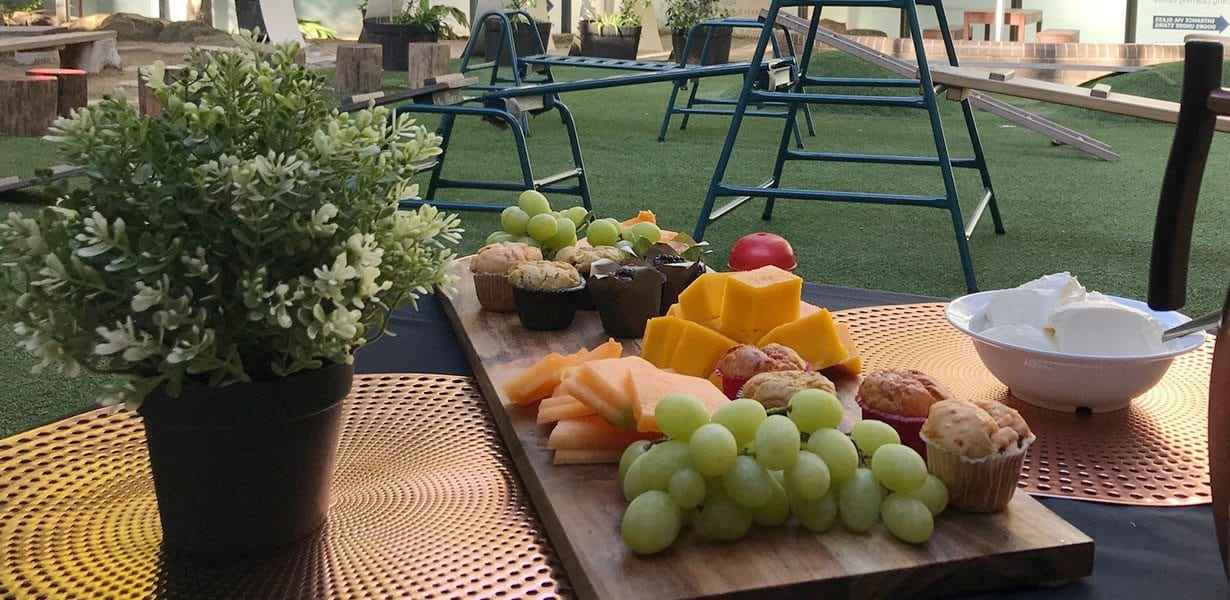 Summer's here, and so is our new Summer Menu, which is available in our Sydney CBD and North Sydney centres. From 1 December, our Guardian children will be enjoying delicious meals and snacks using fresh ingredients and seasonal produce, prepared by our on-site cooks.
Nutrition First
All of our meals are made with the child's level of development and the balance of the big picture in mind. Tasty and nourishing, our offerings incorporate an extensive range of fruit and veggies and are intentionally low GI as well as light on sugar and unsaturated fats. To keep our little ones coming back for more, our meals are frequently rotated, broadening their palates and tantalising their taste buds.
We cater to all allergies as well as cultural and dietary requirements and we always make sure water is readily available at meal times and throughout the day. Our centres are nut-free, and our premises and procedures comply with all food safety regulations. For children over two years, reduced-fat milk is also provided.
Food For Thought
Because we grow and harvest fruit, veggies and herbs at many of our centres, our children get great joy from being actively involved in their food. While mealtimes are mostly about the food, they also flavour the day with new tastes, textures and togetherness. Coming to the table, both children and educators can engage in social and language development, encourage autonomy and hygiene skills.
Our Guardian cooking team have been working hard to craft two 2017/2018 summer menus. These menus were assessed and used by Accredited Practising Dietitian, Vanessa Schuldt, to prepare one common '2017 summer menu.'
The menu complies with NSW Ministry of Health standards. It adheres to current advice on the amount and kind of foods that promote health and wellbeing, breastfeeding and infant feeding as well as how to develop nutrition and physical activity policies. For more information, check out Guardian's nutrition page.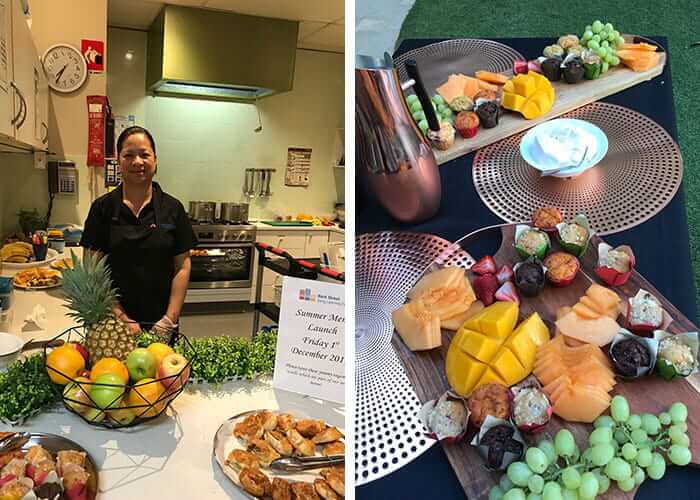 The Menu
Over the course of the day, most of our centres provide breakfast, morning tea, lunch, afternoon tea, late afternoon tea and snack. Our menu runs on a four-week cycle and features a wide variety of foods, including cuisine from different cultures, so that our children can learn to love different tastes and textures.
The menu takes into account the number of serves from each food group and, if your child is in care for over eight hours, extra meals are provided.
Infants are ready for solids from six months, and we facilitate their food transition from mash to soft lumps, to bite-sized pieces and then to finger food. By the time they reach one year, we want your little ones to feel confident with their chewing and enjoy a wide variety of fare. That's why we feed them food from the main menu, cut into small pieces.
See For Yourself
While the menu is varied, here's a tiny taste of what your child can expect to chew their way through this summer:
Breakfast: Cereals with milk, yoghurt, wholemeal English muffins/toast with spreads. Morning Tea: Banana pancakes, seasoned fresh fruit and 125ml of milk
Lunch: White fish fillets with mash and two vegetables
Afternoon Tea: Apple and pear, wholemeal muffins and 125ml of milk
Late Afternoon Tea: Fruit and mixed sandwich or rice cakes
At Guardian, we like to start children on a healthy eating pathway that lasts long into their later years. An appreciation for delicious, nutritious food sets up great habits for life. Your children will be happier, more focussed and full-of-beans.
Looking for the right Childcare Centre for your Family?
Submit your details and a member of our Concierge Team will be in touch to discuss what you need and how we can help you experience something more than childcare.

We'll be in touch soon.