Guardian Altona North Opens up Community Pantry for Families Amid COVID-19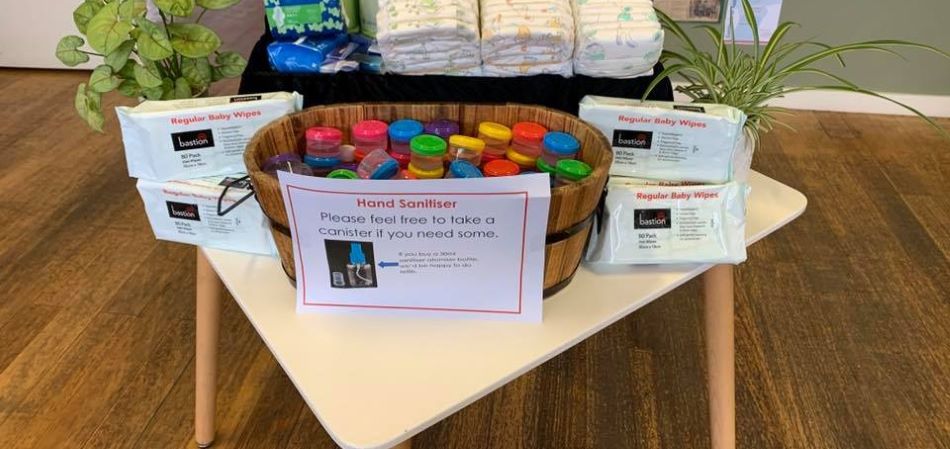 In times of crisis, our Guardian community bands together to support one another and those in need. 
A recent example of this community spirit is Guardian Childcare & Education Altona North's 'Community Pantry' initiative, which offers pantry and home staples to families at the Centre.
"The pantry initially started with a conversation with one of our parents, who has a baby and wasn't able to get nappies anywhere," shares Educational Leader, Lee.
"So, we offered her some nappies until she could find them in store. That made us realise that there are families who are struggling to find things every day, and we could help."
"We started off with sharing toilet paper and nappies, and as the supermarkets became harder to shop in, we introduced staples such as rice, lentils and pasta."
As the Centre was fortunate enough to have excess supplies in their kitchen, they decided to offer portions in takeaway containers, too.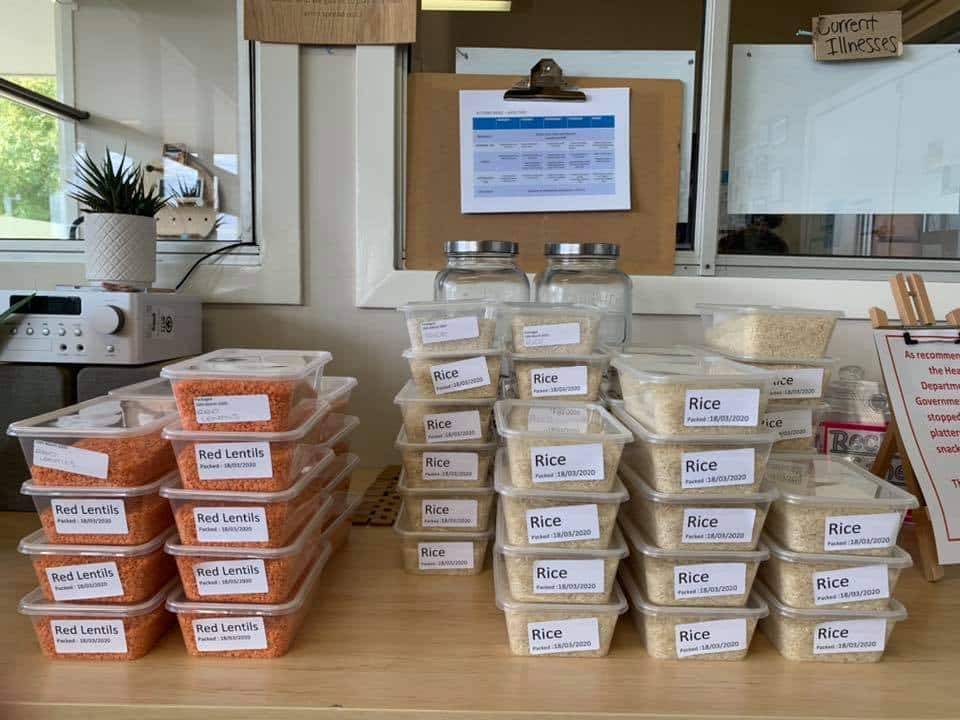 Lee and the team also reached out to their community on Storypark, to ensure that everyone knew that they were welcome to take or donate from the pantry.
"Since our initial offering, we've now expanded the pantry to include other essential items that are hard to find in stores, such as sanitary products and hand sanitiser," says Lee.
"About a month ago, our Centre Manager, Claire, and I decided to double our order on hand sanitiser for the Centre, which has really come in handy now."
"We purchased a number of small containers to fill with hand sanitiser, which are available in the pantry for all families. We're also encouraging everyone to bring their containers back in for refills when they need it too." 
Lee and the team have kept the conversation active with families, listening to what products they need, then doing their best to source them as a Centre.
"We have always had great partnerships with our families, and we've noticed that during recent months, with the community experiencing turbulence, we've become even closer," shares Lee.
"On Storypark, we've set up a conversation post for families so that they can share where they are finding certain items in the area."
"We've also had families donate pantry staples, such as large bags of pasta, rice and lentils that they've been able to source themselves. There's a real sense of support at the Centre and it's lovely."
As an extension of their family support, the team has set up a six-week Backyard Kinder program, created for families who are in self isolation. 
"When we've checked in with our families at home, they've shared that their children are struggling with not being around their friends, and are getting bored with being alone," says Lee.
"The Backyard Kinder program should hopefully be a reprieve from that, and is designed so that any family can participate and use items that they've got around the house or backyard."
Lee and the team will continue to stock the pantry for their Altona North community, and provide support to families and children in any way that they can.
Looking for the right Childcare Centre for your Family?
Submit your details and a member of our Concierge Team will be in touch to discuss what you need and how we can help you experience something more than childcare.

We'll be in touch soon.