Graduate from Guardian Gungahlin Visits Preschool Children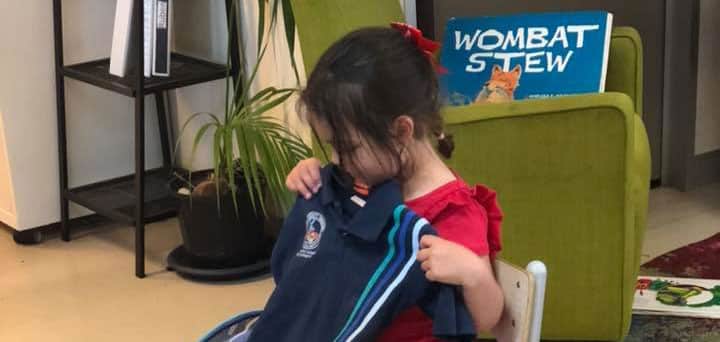 As part of their 2019 Buddy Program, Guardian Gungahlin recently hosted past student, Ellie, for a presentation and Q&A on life at 'Big School'.
Acting Manager, Shannon Nolan, shares details of the visit and what Ellie taught the preschool children.
"As an extension to our Buddy Program, the preschool team contacted one of our previous families and invited Ellie to come in and speak to the children about the transition to 'Big School'," explains Shannon. 
"Ellie and her mum Becky were beyond excited to come in and spend the afternoon with us, even bringing in her school uniform and bag to show the children."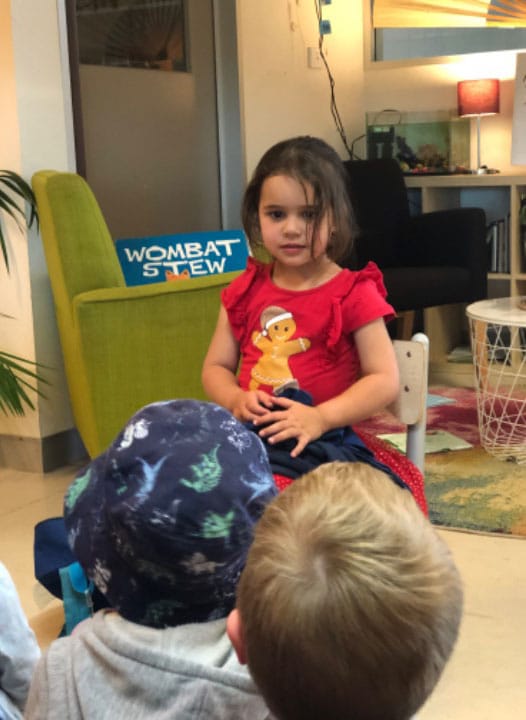 Ellie was determined to show the preschool children how much fun 'Big School' could be, and spent the afternoon answering questions and sharing her experience as a primary school student.
"Coming in, Ellie knew that some children were a little apprehensive about the transition, and it's in her nature to help whenever she can," says Shannon.
"She started the session by taking out her uniform and showing the children and Educators the logo, and explaining that different schools have different colours. She spoke to the children about her own experience moving on from our Centre to her new school and her favourite things to do there."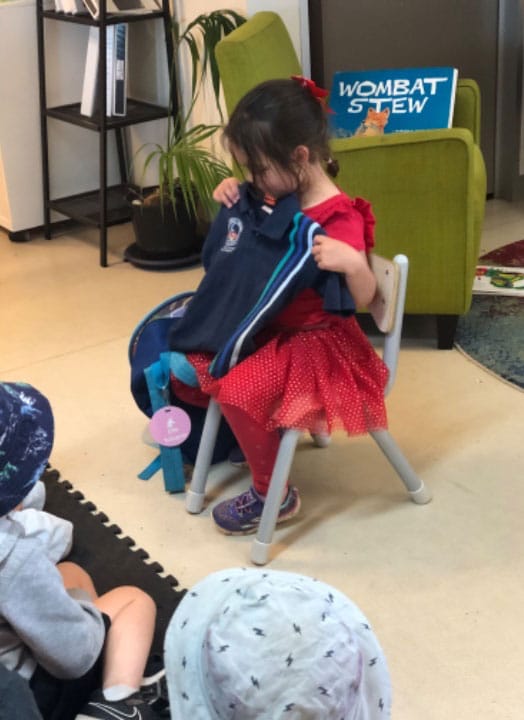 Ellie told the story of her first day and how she told her mum and dad that it was okay to leave and that she was going to make ten new friends.
"You don't need to be scared, all you need to do is be brave and walk inside and you will make so many new friends just like me." – Ellie
Ellie and the Gungahlin team received an abundance of positive feedback from both families and fellow Guardian Educators.
"Good work Ellie! Agree, such a great idea to help prepare the children that are transitioning." – Emma F
"You are such a little legend Ellie! Well done to the ELC team. What a great idea." – Rachael C
"Great work Ellie. So nice of you to share your adventures with everyone." Leith T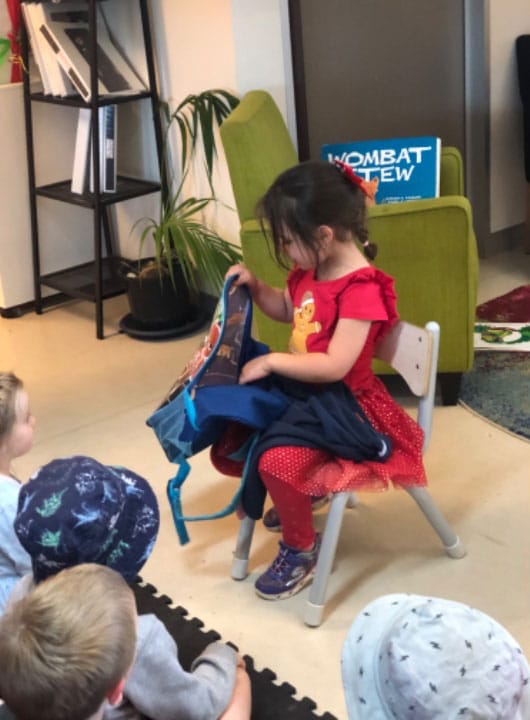 The visit and conversations that followed covered several learning outcomes, including:
Children have a strong sense of identity

Children are connected with and contribute to their world

Children have a strong sense of wellbeing
"We were surprised at how intently the children listened to Ellie's experience and how much information they were able to retain," shares Shannon. 
"Ellie's connection to the Educators and the children at the Centre is so special, and it serves as a reminder about how important community involvement is within our service."
Shannon and the team are hoping to build connections with the other schools in the area to further assist with the preparation of transitioning to 'Big School'.
Looking for the right Childcare Centre for your Family?
Submit your details and a member of our Concierge Team will be in touch to discuss what you need and how we can help you experience something more than childcare.

We'll be in touch soon.