Intergenerational Partnerships: Children and Residents Bond at Playgroup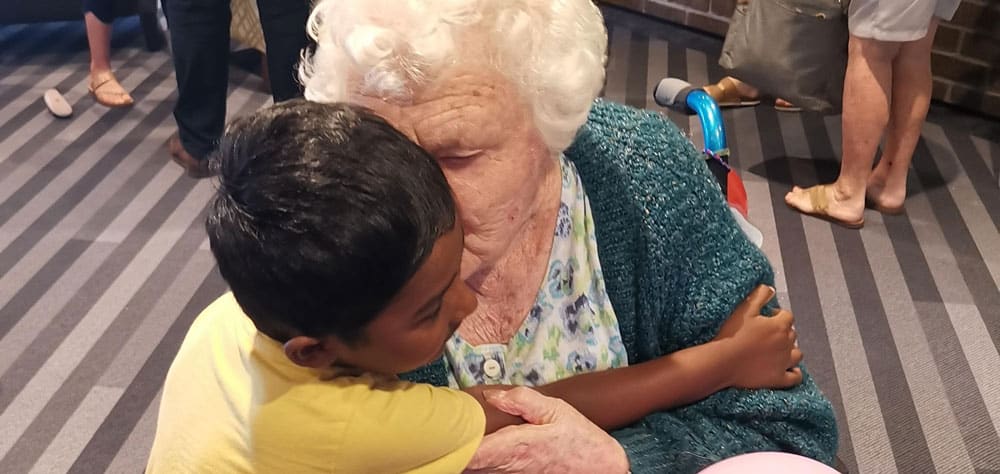 The team at Guardian Childcare & Education Sunnybank are proud to share that their partnership and playgroup with a local aged care facility has exceeded all expectations and has been a huge success.
Early Childhood Teacher, Tara, shares the details of the playgroup and how it has been mutually beneficial for both the children and the residents.  
After several discussions exploring community involvement and how the children could be visible within and contribute to the community, Tara and the team were motivated to explore their options.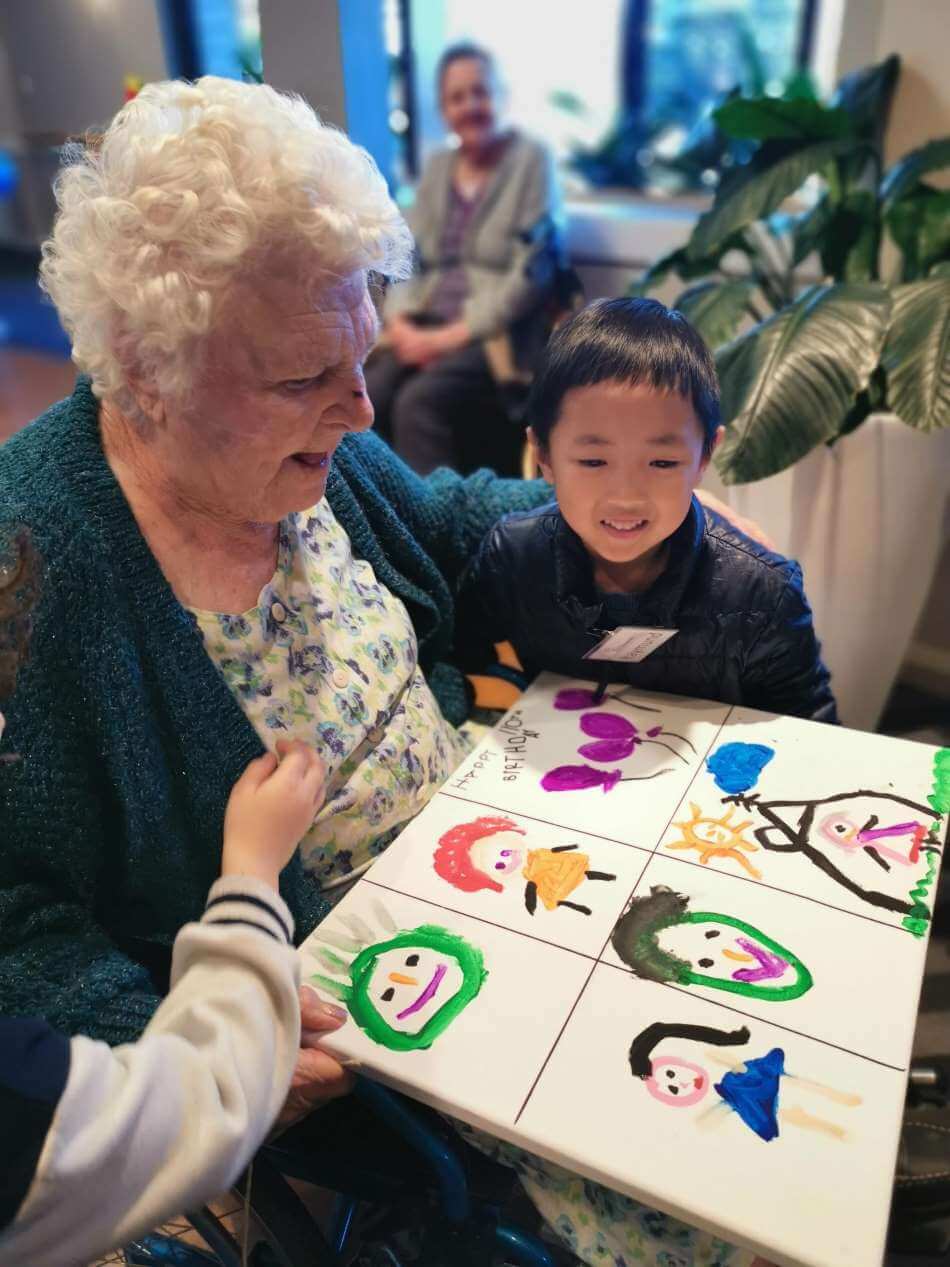 "At the beginning of 2019, the Sunnybank leadership team sat down and discussed what we wanted to achieve with an intergenerational partnership," explains Tara.
"We had some previous experience partnering with aged care facilities, so after we established our expectations and needs, we reached out to several facilities close to the centre."
"We were lucky enough that the first centre we called, TriCare Sunnybank Hills, already held an intergenerational playgroup which met our expectations, goals and what we wanted our children to achieve. We then began attending the playgroup each fortnight."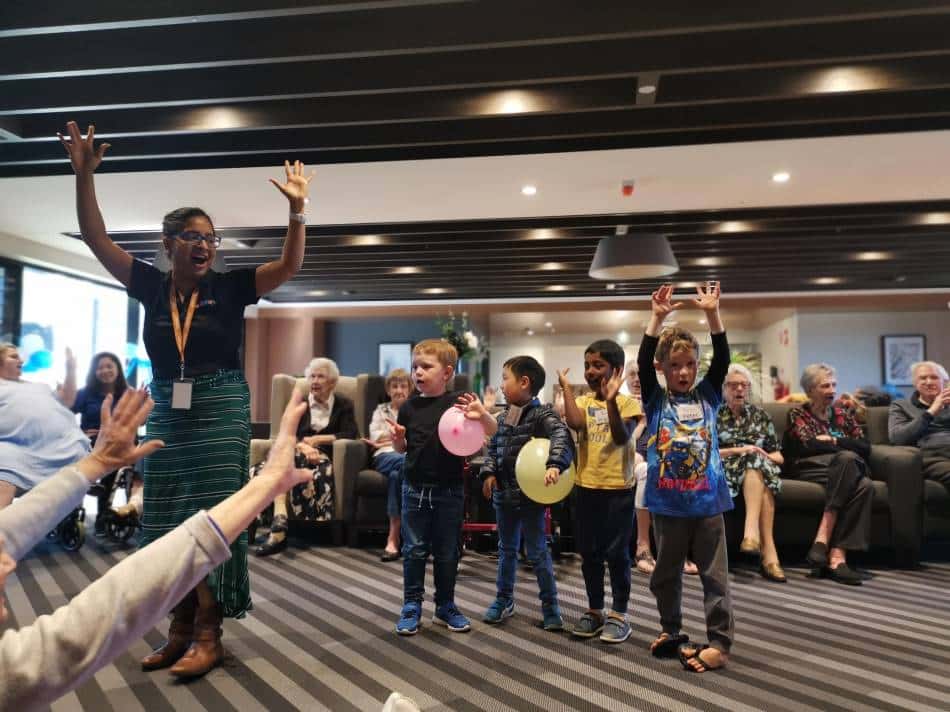 Reenku, from The Benevolent Society, runs the playgroup as part of a wider TriCare program, in collaboration with TriCare Lifestyle Coordinator and nurse, Kylie. Together, they work with the Sunnybank team to organise activities and desired outcomes of each playgroup session.
"Upon arrival, the children greet the residents, who they call the grandmas and grandpas, with either a handshake, high five or a hug," explains Tara.
"Then the children get stuck into playing with toys or engaging with the residents using balls, balloons and puppets."
"Reenku always asks the residents and the children a welcome question before we do some singing and dancing, followed by table activities and morning tea. Before we leave, we sing a goodbye song."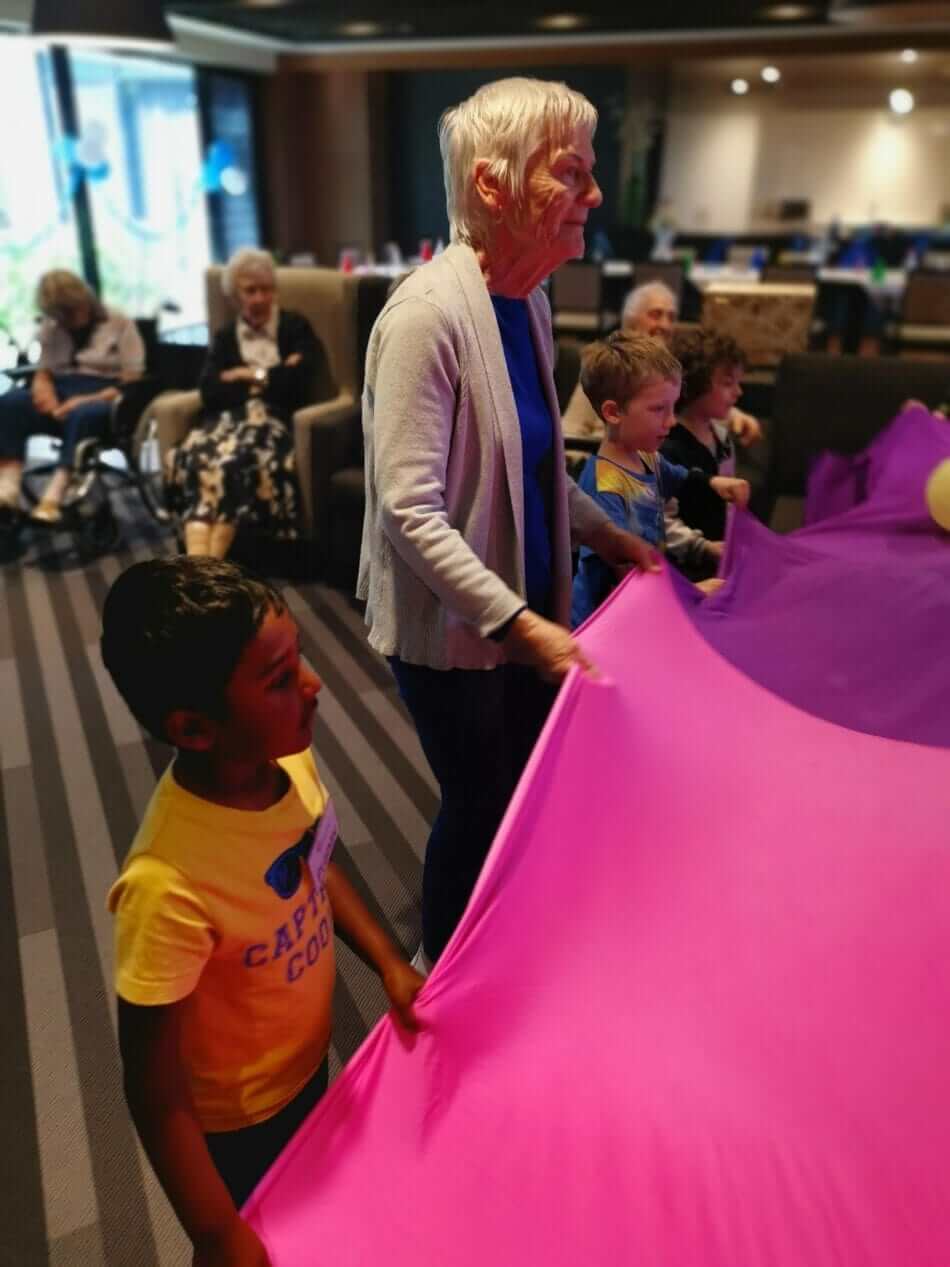 The children have also taken to bringing gifts for the residents on special occasions, such as resident Mabel's 110th birthday celebration. 
To mark such a significant milestone, the children painted Mabel a special canvas, and delivered it with a giant card that they signed, chocolates and a throw blanket.
"The residents look forward to the opportunity to connect with the younger generation. Many of them have great grandchildren of their own, but due to the location of themselves or the child, they don't really get to see them," shares Tara.
"They enjoy hearing the stories that the children share, and always have a smile on their faces after the children greet them."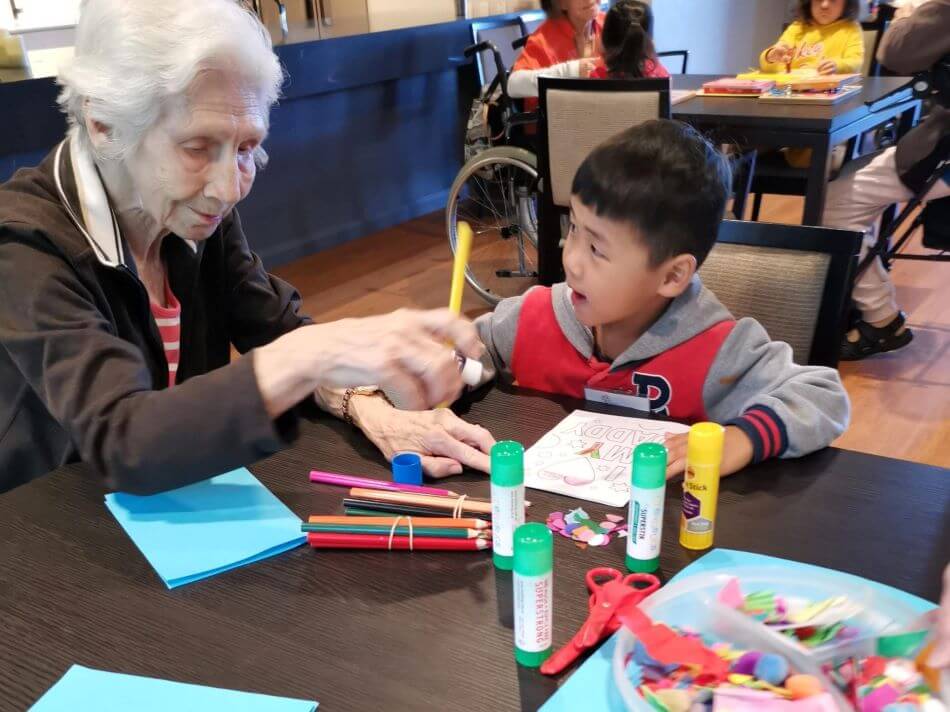 It's not just the leadership team that has commented on how heartwarming and enjoyable the playgroup is, with the children and Kylie having positive reviews to share.
"I like seeing the grandmas and grandpas. And I like helping." – Scarlett
"My favourite part of going to TriCare is visiting the grandmas and granddads and giving them hugs." – Teddy
"As someone who sees them five days a week, the residents are always happier and calmer on an Intergenerational Playgroup Day," confirms TriCare Lifestyle Coordinator, Kylie.
"Our goals for the children participating were for them to develop their confidence, build strong relationships with the residents, contribute to the happiness of others and develop a sense of empathy, care and respect," says Tara
"Watching the children achieve those goals and bring joy to others' lives has been incredible."
"There is one resident in particular, Khai, who is new to TriCare and only speaks Mandarin. Having children who are able to speak and interact with Khai is so rewarding and has encouraged him to engage fully in the playgroup."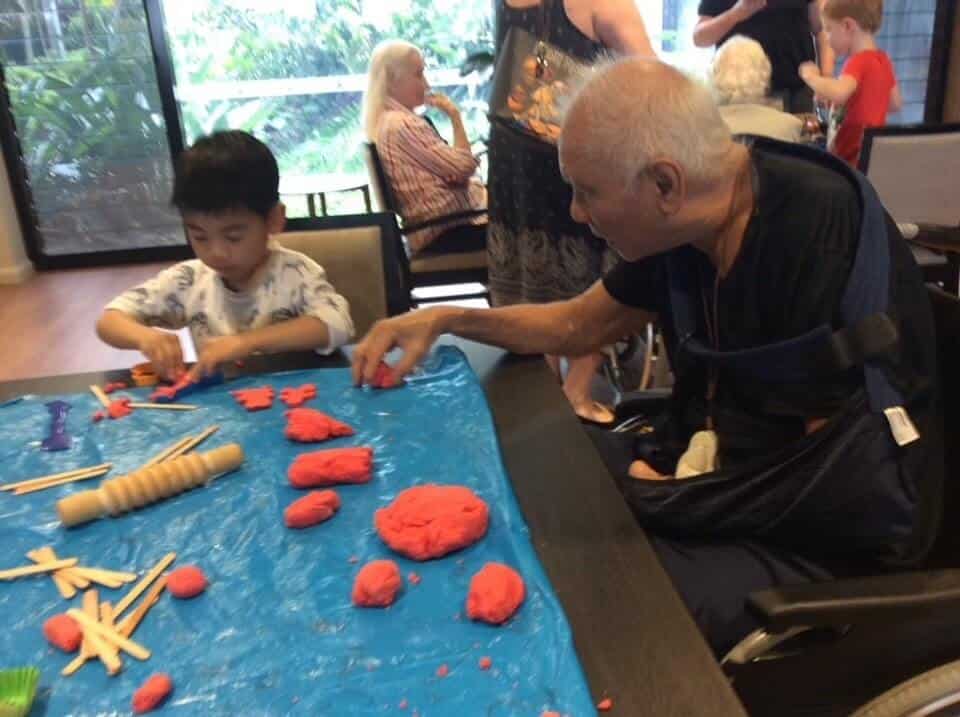 "Khai has told the children to call him YeYe, which means grandad in Mandarin, and asked them to come back again and sit with him."
The intergenerational playgroup has explored a range of learning outcomes, including:
Children develop knowledgeable and confident self identities.

Children learn to interact in relation to others with care, empathy and respect.

Children develop a sense of belonging to groups and communities and an understanding of the reciprocal rights and responsibilities necessary for active community participation.

Children respond to diversity with respect.
Tara and the team are exploring the possibility of weekly visits in the future, with smaller groups of residents with the children, to further encourage friendships and bonds with one another.
Looking for the right Childcare Centre for your Family?
Submit your details and a member of our Concierge Team will be in touch to discuss what you need and how we can help you experience something more than childcare.

We'll be in touch soon.