Easy Summer Snacks: Homemade Ice Blocks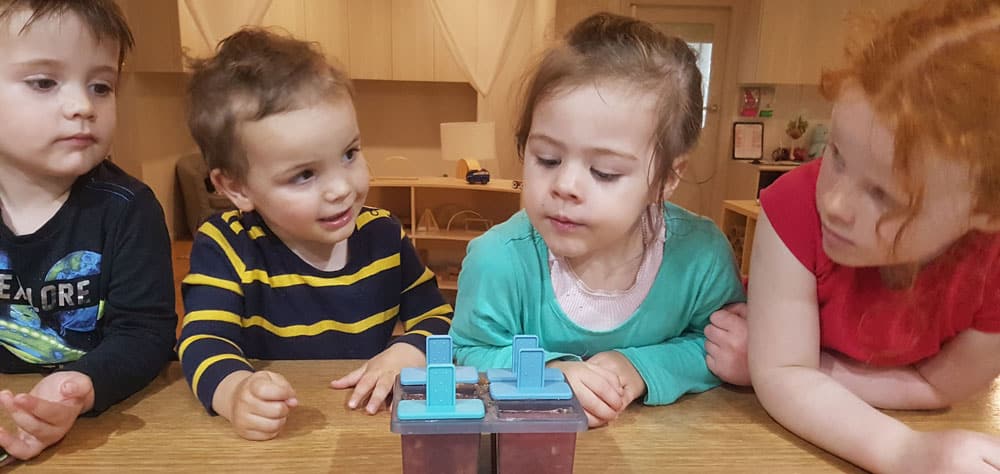 With summer quickly approaching, we asked the Kate, Centre Manager at Guardian Rouse Hill South, to share her tips for homemade ice blocks.
"Ice blocks are a summer tradition at our Centre. The moulds always come out from the back of the Tupperware cupboard and the experiments begin!" shares Kate.
"Making ice blocks is a super easy way to get the children involved in their own food preparation. They can come up with their own flavour combinations, help blend the ingredients and assemble the ice blocks before they are popped into the freezer.
Plus, they're super cost effective, feeding a lot of little people with minimal ingredients. I'd recommend taking advantage of using fruit that is in season or on special at your local supermarket too."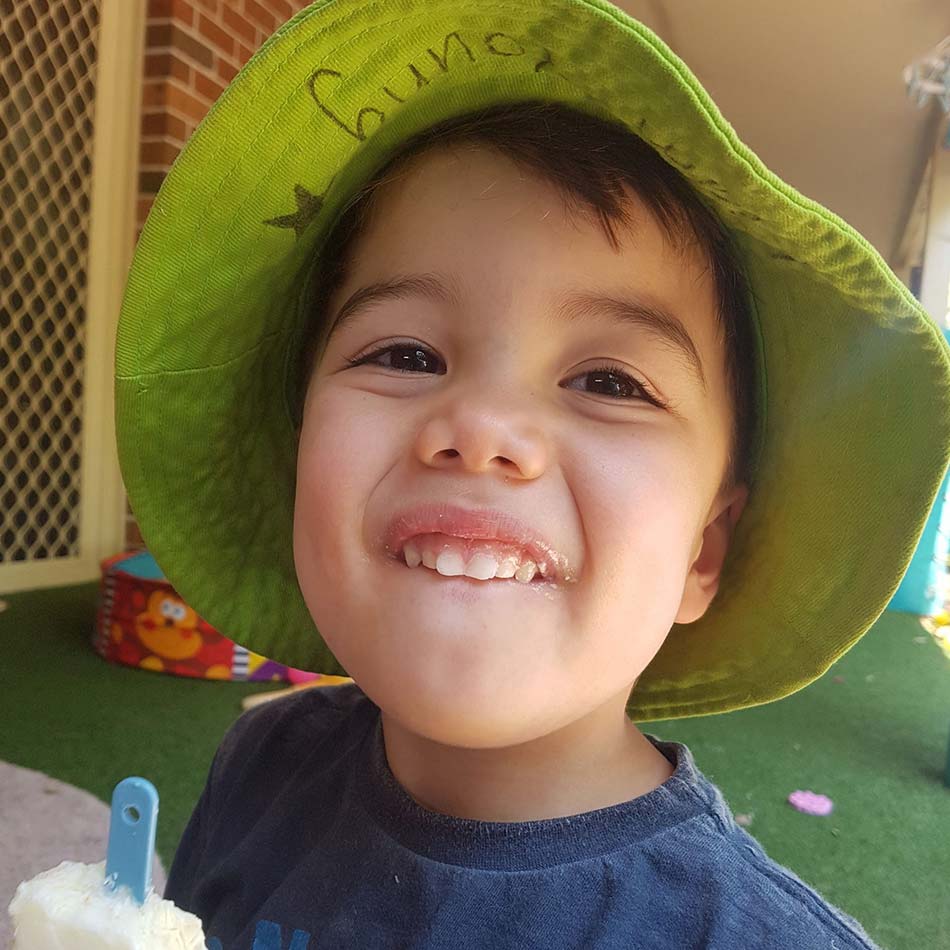 Here's Kate's favourite ice block flavours, easy recipes, ingredient alternatives and tips:
Favourite Flavours and Recipes
Ice block flavour combinations are endless, but here are some of the most popular ones. The best part about using them is that you don't need a detailed recipe, just grab your ingredients, a food processor or blender, and you're good to go!
Peaches and Cream 
Blend fresh or drained canned peaches in juice and drop into moulds with yoghurt.
Watermelon and Orange
Place peeled diced watermelon and oranges into a food processor and process until smooth enough to pour. 
Choc Banana Paddle Pops 
Blend bananas, cocoa powder, yoghurt, milk and vanilla essence in a blender until smooth.
Berry Yoghurt Pops
Drop frozen berries into moulds and top with yoghurt. Or, defrost the berries beforehand so that they turn the yoghurt purple or pink. These are one of our family favourites because I allow them for breakfast! 
Mango Coconut
Puree fresh, frozen or drained canned mango and mix with lite coconut cream, lime rind or vanilla essence.
Strawberry Apple
Drop frozen or fresh sliced strawberries into moulds and top up with diluted apple juice.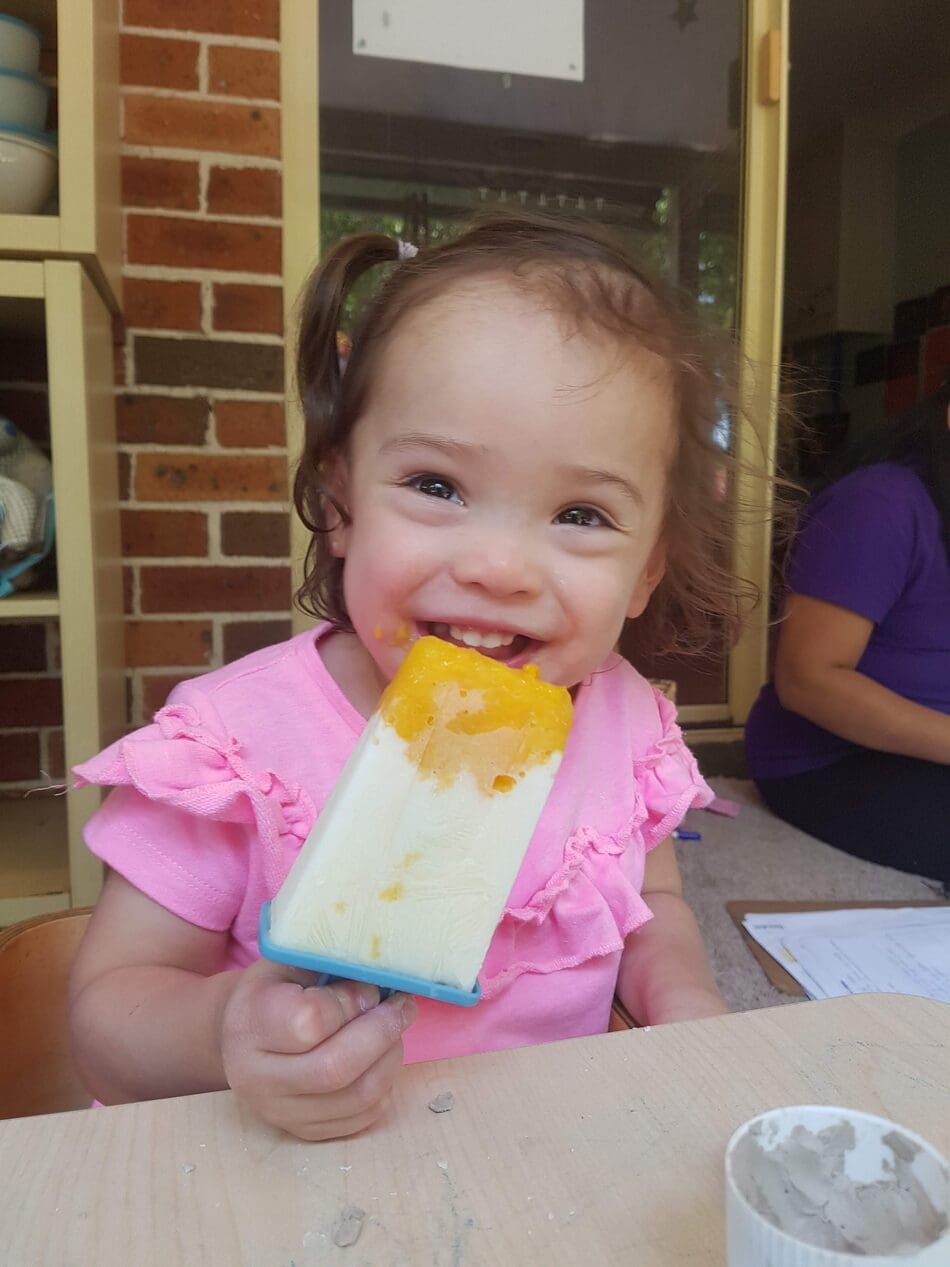 Ingredient Alternatives
Natural yoghurt is always the best option, but it can often be too tart for children – though it is a flavour that they start to enjoy with time. A good option is to mix natural yoghurt with a low fat, low sugar vanilla yoghurt to help introduce it to them, slowly decreasing the amount of vanilla yoghurt you add.
Those with dairy-free or lactose free diets don't need to miss out either! There are plenty of yoghurt options available at supermarkets, simply look for lactose free and dairy free labels. Soy and coconut yoghurt are very popular and make great ice blocks.
Children like it sweet, but you don't need to add any sugar to create a delicious treat. Honey is a great sweetener for children aged over one year old, or you can rely on the natural sweetness of fruits. You can blend fruit to make your own juice, or if using a bottled juice, dilute it with water as they are typically high in sugar.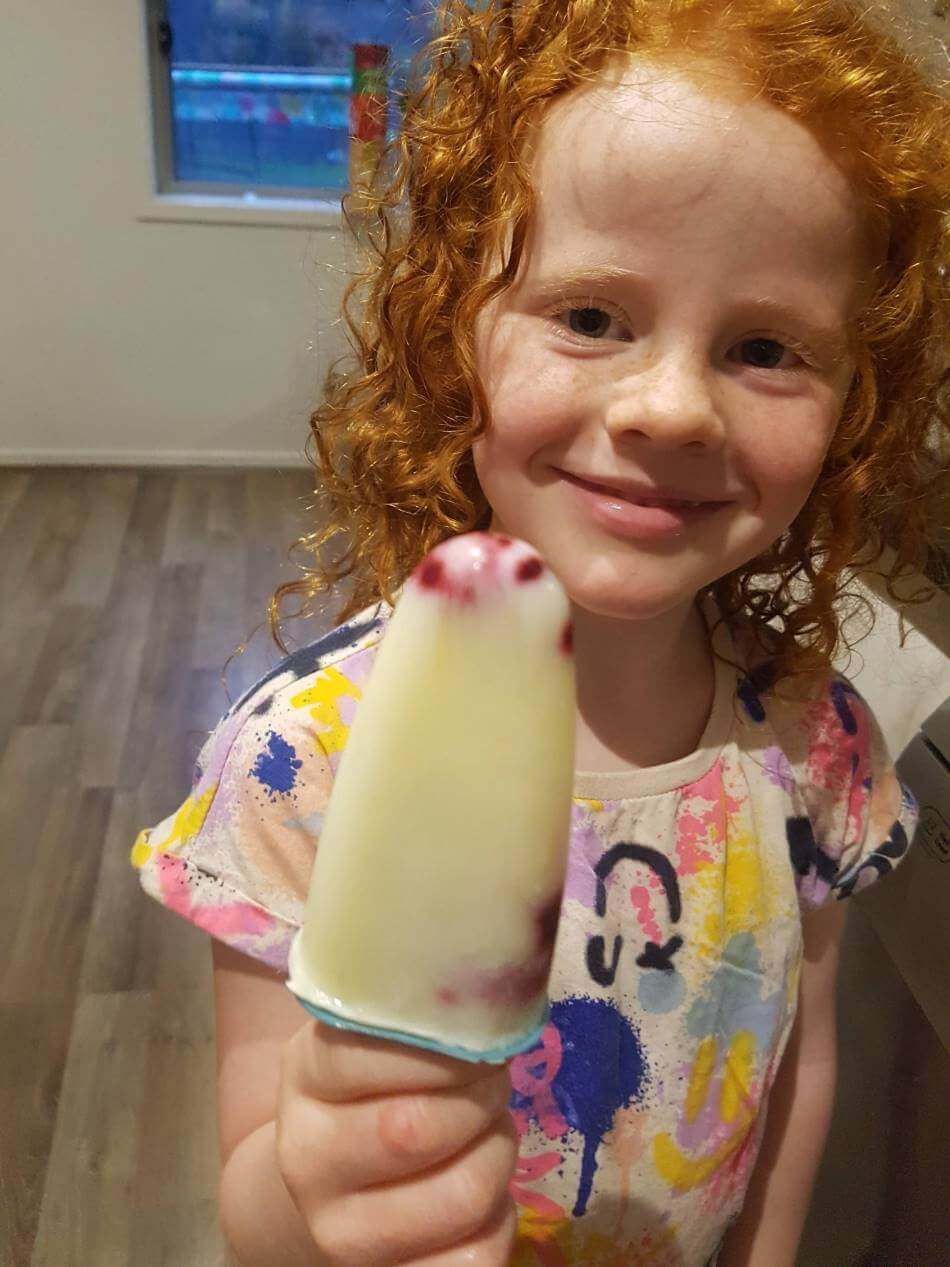 Finding the Perfect Mould 
Kate says she has tried a wide variety of moulds – rockets, stars, rings, holders with built in straws to sip up the drip and silicone sleeves, but always come back to the simple ones, available at discount department stores like Kmart and Big W.
Top tip: If you lose the sticks from the moulds – which always happens to us – cover the top of the moulds with foil and push in paddle pop sticks. The foil will hold them in place.
Looking for the right Childcare Centre for your Family?
Submit your details and a member of our Concierge Team will be in touch to discuss what you need and how we can help you experience something more than childcare.

We'll be in touch soon.