Centre Leaders Day: Celebrating our leadership teams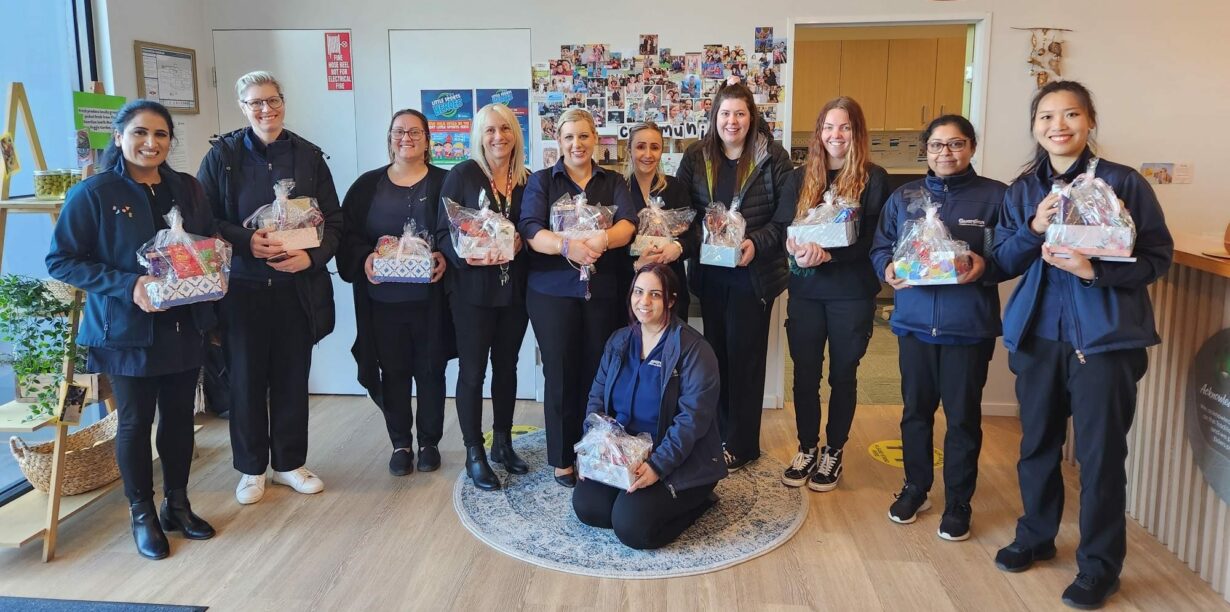 Recognising and appreciating our amazing Centre Leadership teams across our Centres.
"Great leaders don't set out to be a leader; they set out to make a difference. It's never about the role, it's always about the goal." – Lisa Haisha
We look for any opportunity to celebrate the incredible people who lead our Centres each day.
We call these people our Centre Leaders. Our Centre Leadership teams are fuelled by a passion for making a difference in the life of each child and providing a safe, secure environment where children are supported by the best educators to thrive during the first five years of their lives. It's a big job, it's an important job; as role that has an impact on every person they come into contact with in their Centre, be it a child, family member or team mate.
Our Centre Leaders lead with expertise and experience; mentoring and motivating their team members and inspiring the children in their care. A strong childcare centre leader can have a massive impact on an educator's professional journey. A great leader is supportive, empowering and works hard to create a positive, collaborative and cohesive team culture.
The commitment to both their team and the children in their care across our 150+ centres is simply outstanding.
We support team members in achieving meaningful career progression with ongoing opportunities. Take a look at our Professional Development opportunities here. Our team members also have access to incredible benefits that are part of working here at Guardian.
We wanted them to know that we appreciate and are thankful for the vitally important role they play.
On 19th June we launched our inaugural Centre Leaders Day. This day is all about recognising the inspiring leaders across our Centres: the Centre Managers, Assistant Centre Managers and Educational Leaders. It gave us the opportunity to have an official (but very fun!) way of acknowledging those in our Centre Leadership Teams, who work tirelessly each day alongside their teams to support the growth, learning and development of every child in their care.
Teams in our Centres jumped to the challenge of making the day special, displaying some impressive creativity in how they celebrated their leaders. Donuts, cakes and cookies, handwritten notes expressing their gratitude (as well as some notes from families!), gift packs and online tributes praising their leaders' supportiveness and professionalism for all at Guardian to see. Each Centre brought the special day alive with their own unique flavour, creating an atmosphere of warmth, anticipation and excitement.
Here's just some of the tributes that were shared across Centre Leaders Day:
"Thank you for leading your teams and communities each and every day with heart, passion and professionalism and for being wonderful advocates for our children." – Casey, Q&C Team
"All of you play such an important leadership role in so many people's lives, and have such a positive impact on the most import thing in the world – education!  Your leadership, compassion, dedication and determination inspires your team, gives confidence to families and supports our youngest citizens to become lifelong learners." – Simone, Curriculum Mentor
"Thank you for all the effort you make for your team mates, families and children each day. You ladies are inspirational; you motivate us and always go an extra mile each day. Your commitment and professionalism means so much more than you know." – Arti, Lead Educator Acacia Gardens
"We thank you for all that you do to make our days fun and all the help and support we get when we need it most. Keep up the amazing work and always remember you truly are appreciated!" – Joy, ECT, Point Cook North
We are so thrilled to have this special day to celebrate, and say thank you for, the significant positive contributions that our Centre Leaders make every day.
Our Centre Leaders are really valued here at Guardian Childcare & Education. We want to ensure that your career aspirations are supported and that you are empowered to do amazing things each day.
Why not check out the childcare centre leadership roles we currently have available? Your perfect role might be a click away!
Assistant Centre Manager roles
Got any questions? Get in touch with our Talent team: [email protected] or 1300 765 560.
Looking for the right Childcare Centre for your Family?
Submit your details and a member of our Concierge Team will be in touch to discuss what you need and how we can help you experience something more than childcare.

We'll be in touch soon.
You May Also Want to Read This