NAIDOC Week, 2-9 July 2023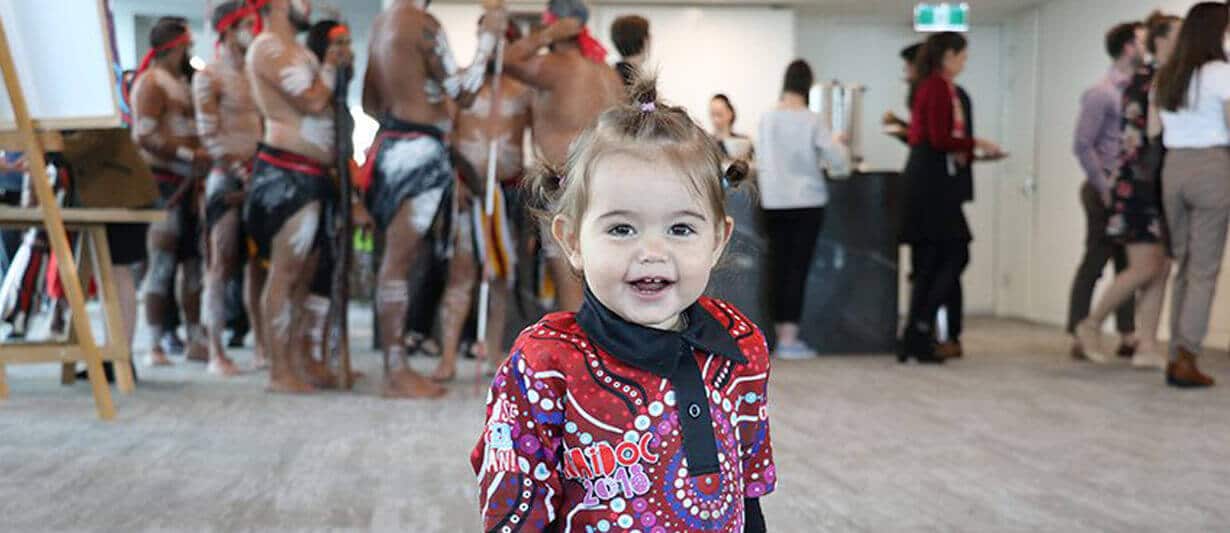 National NAIDOC Week runs from 2 – 9 July 2023; an annual week-long celebration of the traditional land-owners (Aboriginal and Torres Strait Islander peoples) and an acknowledgement of Aboriginal and Torres Strait Islander history, culture and achievements.
Celebrating NAIDOC Week is a great opportunity to continue embed cultural competence within our Centres and share many elements of Indigenous culture with our curious learners!
We bring this to life in our Guardian Centres in a variety of ways including:
Research and celebrate Aboriginal and Torres Strait Islander leaders and role models
Listen to Indigenous music within the Centre – teaching the songs to children
Read books by Indigenous writers and talk about the ideas, themes and illustrations in the story
Research Aboriginal and Torres Strait Islander arts and invite local artists to visit
Work with an Aboriginal or Torres Strait Islander artist to produce an artwork for the Centre
Visit local sites of cultural significance e.g. go on a Bush Tucker walk
Learn the meanings of local Aboriginal and Torres Strait Islander place names and words and include these within the Centre
There is a number of great questions we, and families, can ask children to guide their thinking and learning this week:
What does 'being Australian" mean?
How do people look after the land?
What is special about our land? How does being in nature make you feel?
How can we celebrate Aboriginal and Torres Strait Islander culture at home?
There are some great resources and information here: www.naidoc.org.au.
Looking for the right Childcare Centre for your Family?
Submit your details and a member of our Concierge Team will be in touch to discuss what you need and how we can help you experience something more than childcare.

We'll be in touch soon.