In the Kitchen: Rumesh's Moroccan Lamb and Barley Tagine Recipe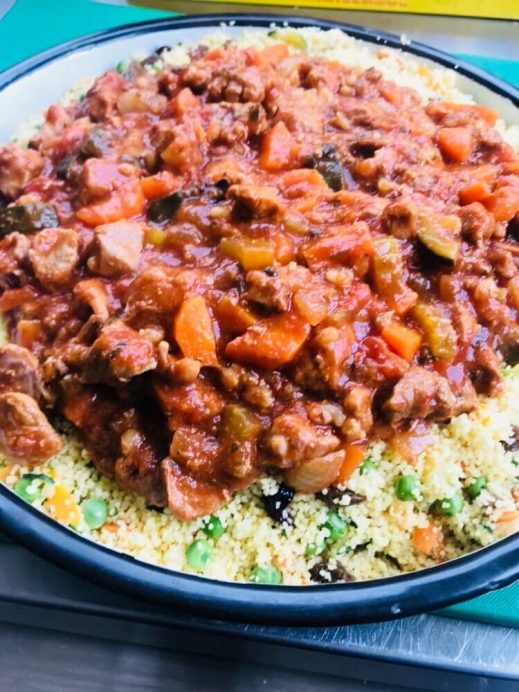 This week, Guardian Childcare & Education Lemon Tree's Head Chef, Rumesh, shares his take on hearty comfort food that's packed with vegetables, Moroccan lamb and barley tagine.
Rumesh has over 10 years' experience as a head chef, having previously worked in aged care facilities before making the swap to childcare after having two children.
"I love experimenting with ways to make our menu more allergy friendly and have been testing out aquafaba in my baked goods and pancakes recently," shares Rumesh.
"Being a smaller sized Centre, we can make dishes that you would find in a home setting. I love making meals like a roast or lasagne and watching as the children devour multiple serves."
"The inspiration for the dish came from wanting to incorporate slow cooked lamb into our menu, and this recipe seemed like a warm and hearty comfort dish that our children would enjoy."
"As predicted, the children loved the dish, especially the saucy lamb and the different textures and colours through the couscous, such as green peas and sweet sultanas."
Moroccan Lamb and Barley Tagine with Couscous and Vegetables recipe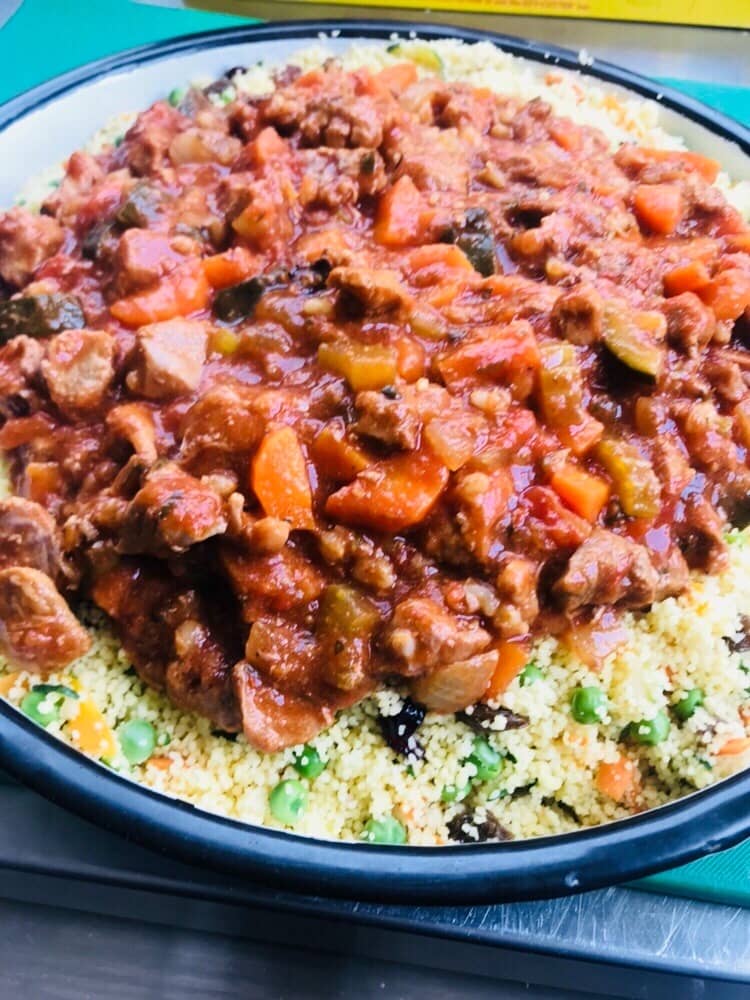 Makes: 10-15 serves
Chef's note: To make a vegetarian option, replace the lamb with chickpeas.
Ingredients
Olive oil

500g diced lamb shoulder

2 brown onions, diced

2 garlic cloves, crushed

3 carrots, diced

3 celery stalks, diced

2 tbsp sweet paprika

1 tbsp ground cumin

1 tbsp ground coriander

Pepper

800g canned diced tomatoes

1/2 cup pearl barley

1/2 cup sultanas

500g couscous

2 zucchinis, grated

2 carrots, grated

1 cup frozen peas

1 cup natural yoghurt
Method
Heat a large pot on the stove with a little olive oil and sauté the onions, diced carrots and celery for a few minutes.

Add the lamb and cook until brown.

Add the garlic and spices and sauté for another minute until fragrant.

Add the tomatoes, barley and 1 cup of water and bring to the boil.

Reduce the heat and simmer for 1 1/2 hours, stirring occasionally, ensuring it reaches 75℃, adding a little more water if necessary.

Grate the carrot and zucchini in a food processor then sauté in a pan with the peas with a little olive oil, careful not to overcook.

Prepare and cook the couscous as per the packet instructions

Fluff the couscous with a fork then add the sautéed vegetables and sultanas and stir through.

Place the lamb and the couscous in serving dishes and serve with natural yoghurt on the side.
Looking for the right Childcare Centre for your Family?
Submit your details and a member of our Concierge Team will be in touch to discuss what you need and how we can help you experience something more than childcare.

We'll be in touch soon.