Guardian Marsfield Introduces Weekly Tea Time Ritual to Toddler Room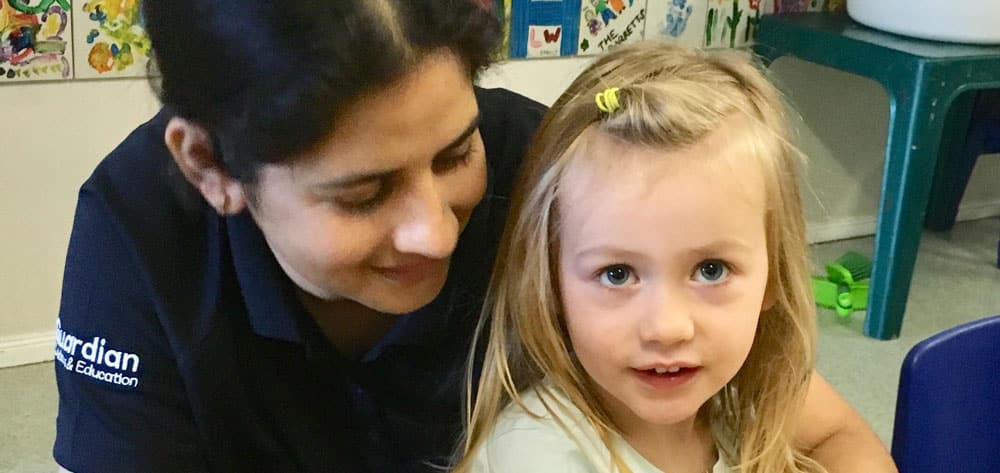 Taking inspiration from the toddler's interest in their room's home corner, the team at Guardian Childcare & Education Marsfield have introduced tea time as a weekly ritual.
"The idea for our tea time ritual stemmed from observations the Educators made of the children in the home corner," shares Parveen, Lead Educator.
"They started taking a real interest in cooking and making tea and coffee with their peers. To further extend on their interest we decided to introduce some herbal tea to do teatime with them."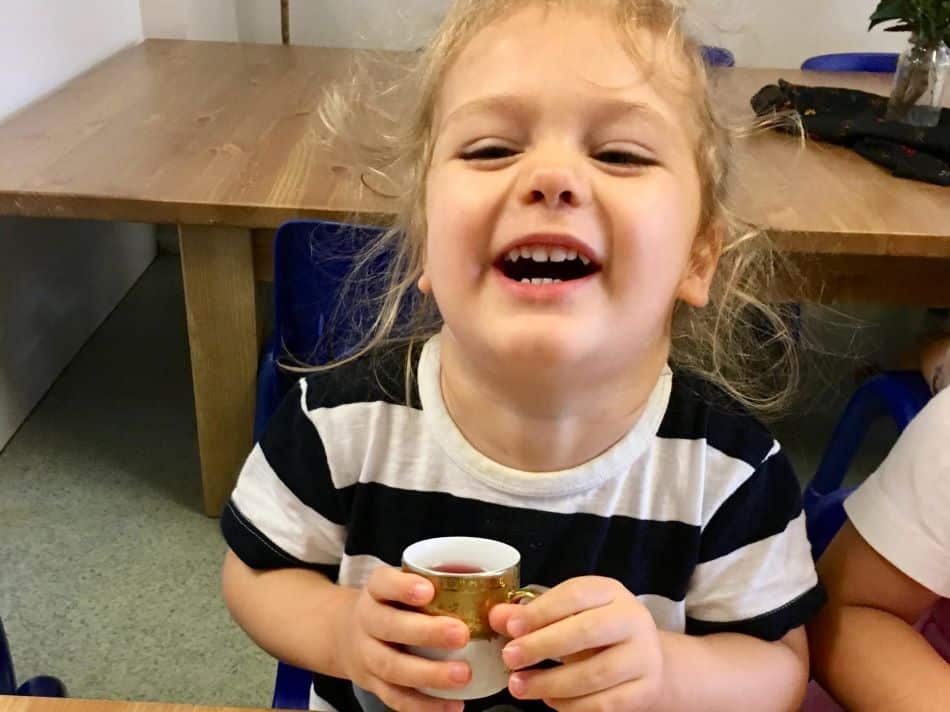 During tea time, the children sit at a designated table and first decide what type of tea they'd like that day. Flavours such as raspberry and strawberry herbal teas are always on offer, and once a decision has been made the tea ritual begins.
"We like to really take our time with the ritual, and focus on the little things. During our first ritual, there was a big focus on learning how the tea brewed and watching it change form in the teapot," shares Parveen. 
"All of the children were very engaged and focused during the tea brewing. As I explained what was happening, the children took turns to smell the tea and share their observations."
"One of the children mentioned that it smelt yummy and another compared the vibrant liquid to jelly. It was lovely to see how such a simple task can turn into a fascinating experience for the children."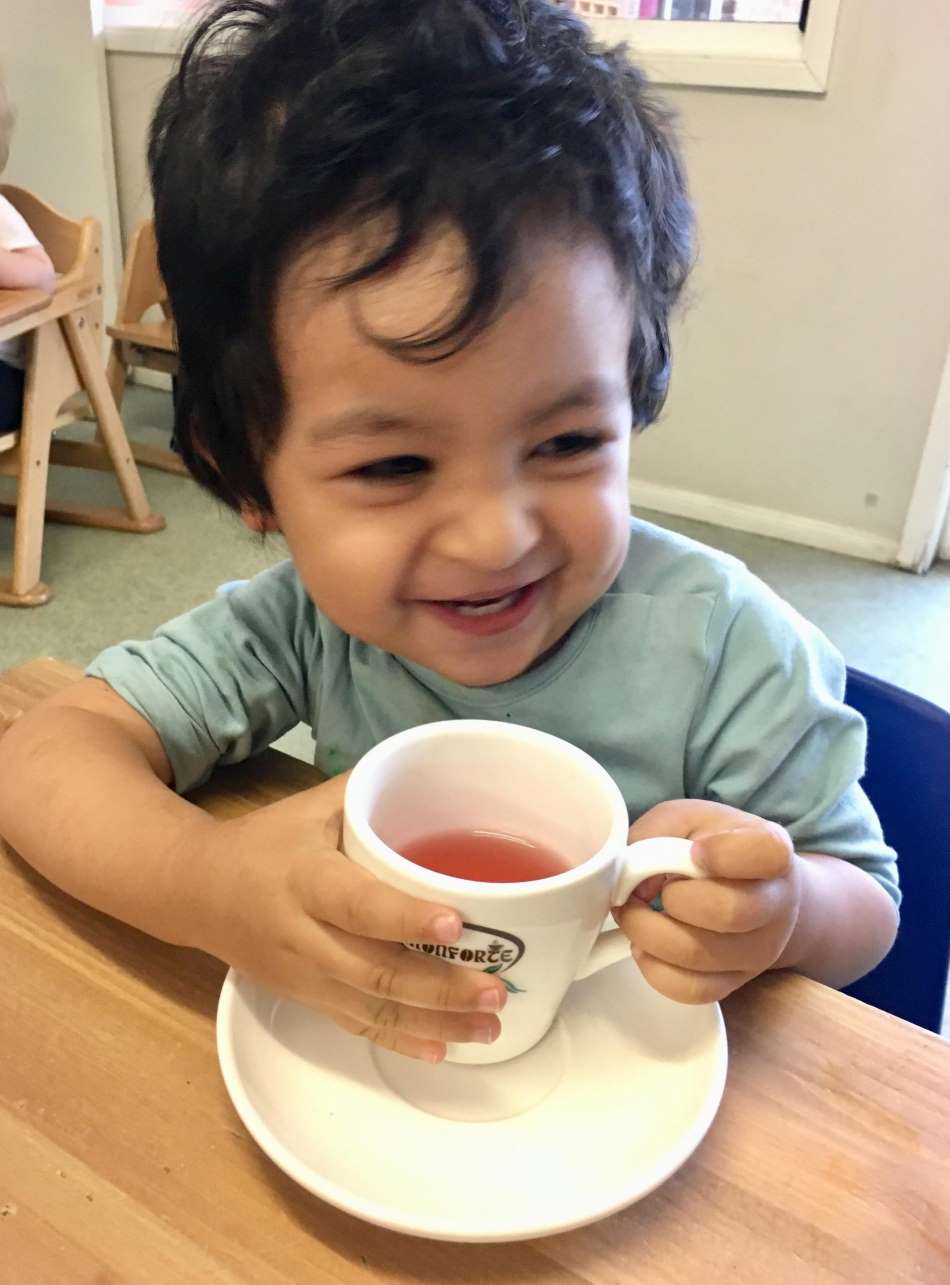 As the Educator's room was fully stocked with herbal teas, the team is able to easily organise and replicate the tea time ritual on a weekly basis.
"Tea time has become a special experience and an opportunity to slow down for us all. As we sip our tea, the children love to chat with their peers and Educators about their day, what things they like most and where they went on the weekend," says Parveen.
"We also take time to discuss kindness and gratitude as well as how herbal teas help our body and minds and makes them calm."
"Our tea time ritual helps the children to develop a sense of security, identity and belonging. As it is a sacred experience completed with their fellow peers and Educators, the children are creating shared memories that build lasting relationships."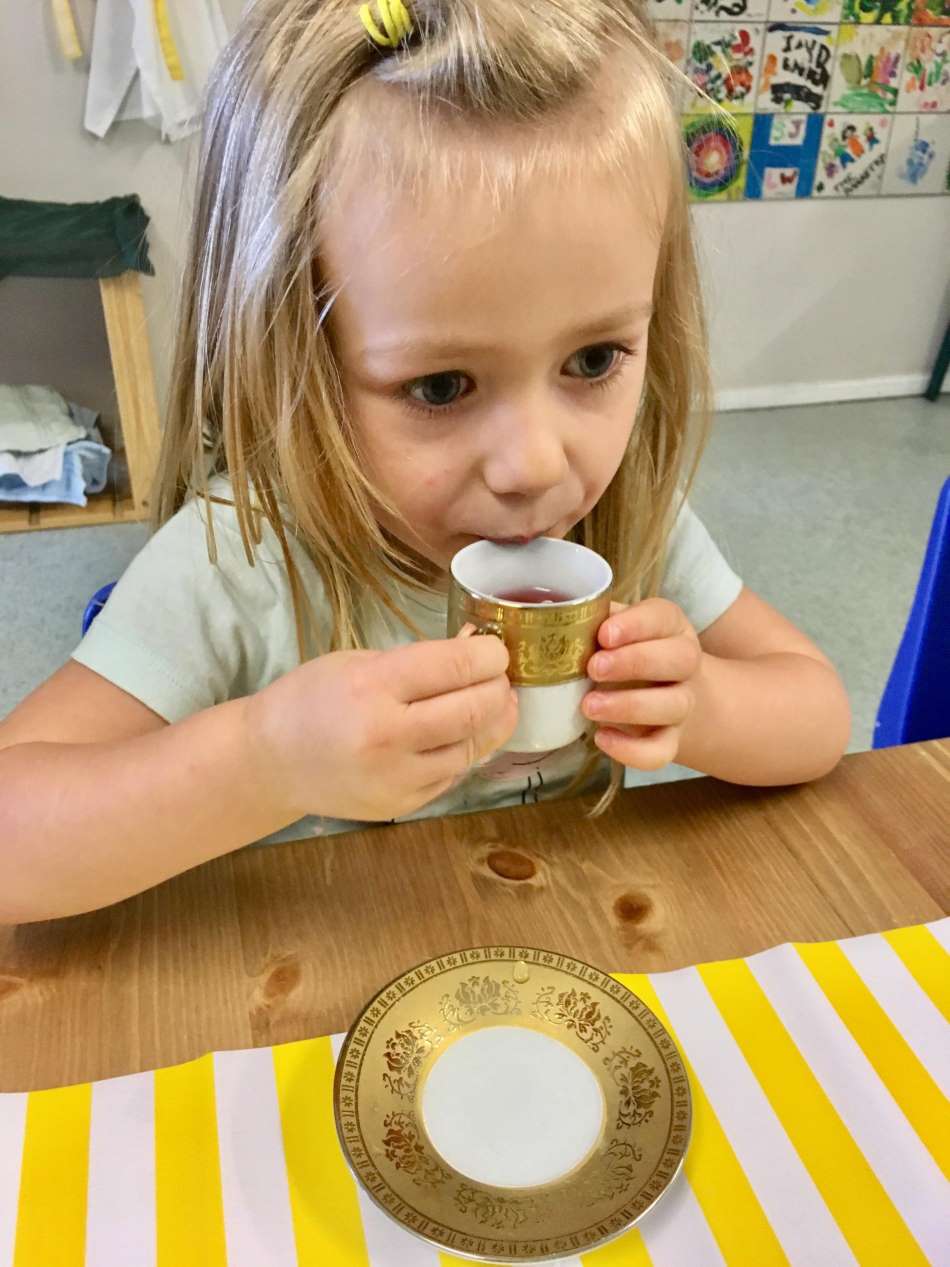 Parveen shared that experience has received an abundance of positive feedback from the families, with several deciding to have their own tea time ritual at home too.
Taking inspiration from the toddler's tea time rituals, the children in the preschool room recently hosted a tea time event of their own.
As an extension of reading The Tiger Who Came to Tea, the children cut up various fruits, set up a table for their tea party and served tea, fruits and muffins for the experience.
Parveen and the team look forward to continuing their tea time ritual and promoting mindfulness for the toddler room children, with plans to build on the experience with a tea party in the park and making savoury muffins and sandwiches to have with their tea.
Looking for the right Childcare Centre for your Family?
Submit your details and a member of our Concierge Team will be in touch to discuss what you need and how we can help you experience something more than childcare.

We'll be in touch soon.