Growing Gardens (and Minds!) through the Guardian Sustainability Program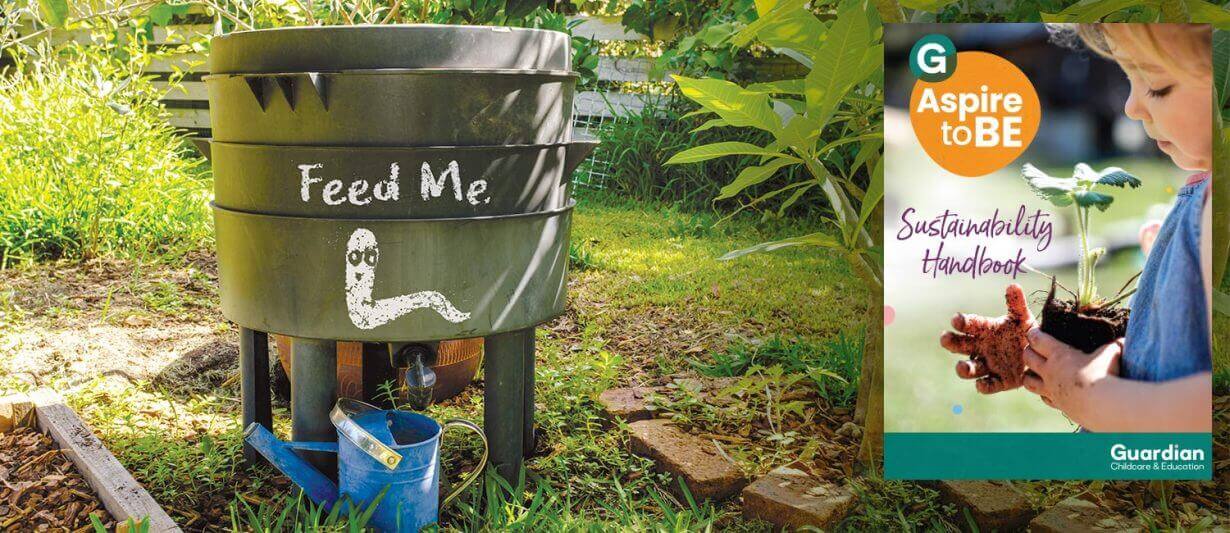 At Guardian the environment is an extension of the classroom. We take sustainability very seriously – but we have a lot of fun doing it!  
We have a Sustainability Champion in every Centre who helps shape our Sustainability Experiences for the children, and make sure the environment is a focus of everything we do in our Centres.  
These Sustainability Champions are like superheroes – part of an elite squad known as the Sustainability Leadership Council! This council is made up of inspiring and passionate Guardian team members who motivate our Centres to be environmentally conscious – and are role models for the children who learn how and WHY we care for the earth. 
 From composting, worm farming and growing our own vegetables, to learning how to reduce, reuse and recycle – our Sustainability Program means that these practices become a way of life for our children now and into the future. 
Together, through our network of 120 Centres, there are many small things we do each day that have a big impact on the health of our environment….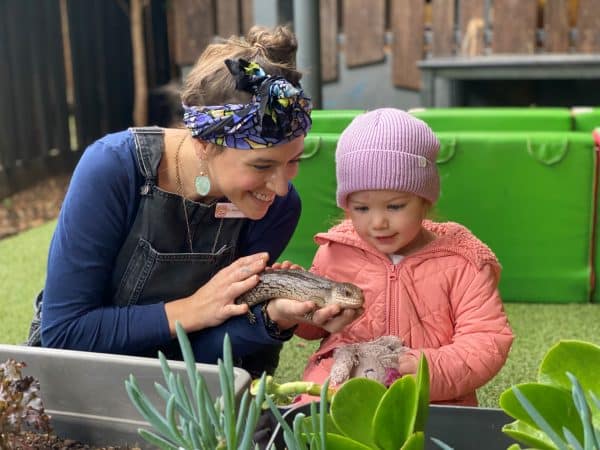 Sustainability at Guardian
In our Centres we focus on 4 key areas of sustainability: 
Electricity Reduction and Efficiency

 

Waste Management (Reduce, Reuse, Recycle)

 

Indoor and Outdoor Greenery

 

Resourcing of Our Centres

 
But more importantly, every single day we make an effort to consider the environment in all we do and in the way we teach our children. 
Sustainability Practices and Programs provide the opportunity to teach children more than just practical learning outcomes like literacy and numeracy. Our well-rounded early education approach also focuses on social and emotional outcomes, which sets a solid foundation for learning and paves the way for a successful transition to school.  And Sustainability is a powerful way to teach this. 
The learning outcomes
that link specifically to our National Sustainability Program, include: 
Children understanding the world around them and their impact 

– contributing and connecting to their world 

 

Environmental responsibility

 - caring for our environment through the four sustainability pillars highlighted in our handbook 

 

Being part of a community

 - awareness of simple rules and being fair: "This space is for everyone – we don't just throw our rubbish on the floor". 

 

Collaboration. 

Children learn to work as a team when enjoying Sustainability Experiences and to share, cooperate and take turns.

 

Creativity.

 Our teams create the most amazing sustainability experiences that also bring curiosity and creativity to life – we build recycled fairy houses, tend to our vegetable gardens and often grow avocados from seeds where the children get to see the plant springing to life in front of their very eyes! (Learn to do this below with an at-home sustainability experience).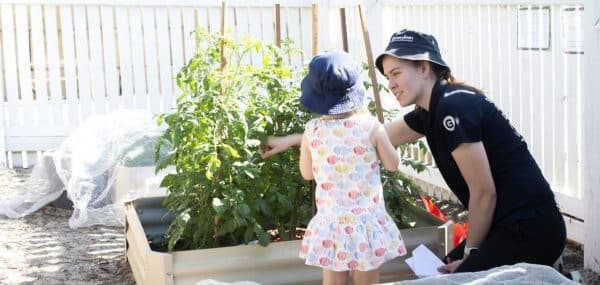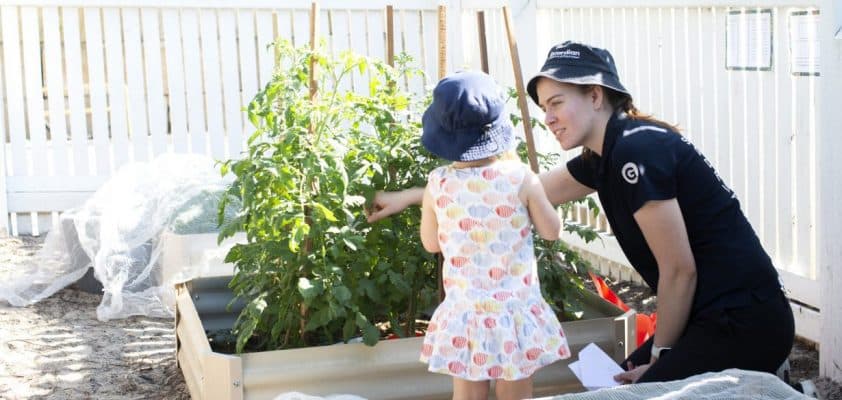 Sustainability at Home
Here's an idea of a simple Sustainability Experience you can do at home with your children, and it'll help you get the chores done too!  
If you're interested in more experiences like this, check out the Outdoor Explorers section on our Learning Exchange. 
Grow an Avocado from a seed!  
Why: Growing an avocado plant from a seed supports children to learn about recycling from food scraps and growing their own food. 
What: Use a plastic transparent container and observe the changes as the avocado seed sprouts and grows. 
How 
Wash and dry an avocado seed

 

Hold the avocado seed with pointy end up and stick four toothpicks into the sides

 

Make a cross with toothpicks

 

Suspend the seed above a container, resting toothpicks on edge of container

 

Fill container with water so it comes half-way up the seed, topping up every few days

 

Watch your avocado plant spring to life!

 
Questions to help guide your child's thinking 
How do plants grow? Are there different ways that plants grow?

 

How do you know the seed is growing? 

 

What do we need to care for our avocado plant?

 

How do 

you 

grow?

 
The learning outcomes from Sustainability Experiences are incredible! And that's why, like everything else we do in our Centres, these intentional teaching experiences are carefully planned as part of each child's program, with our team of fantastic Sustainability Champions and expert educators at the helm. 
Looking for the right Childcare Centre for your Family?
Submit your details and a member of our Concierge Team will be in touch to discuss what you need and how we can help you experience something more than childcare.

We'll be in touch soon.