Stories in the Sky: Recognising the Traditional Owners of Country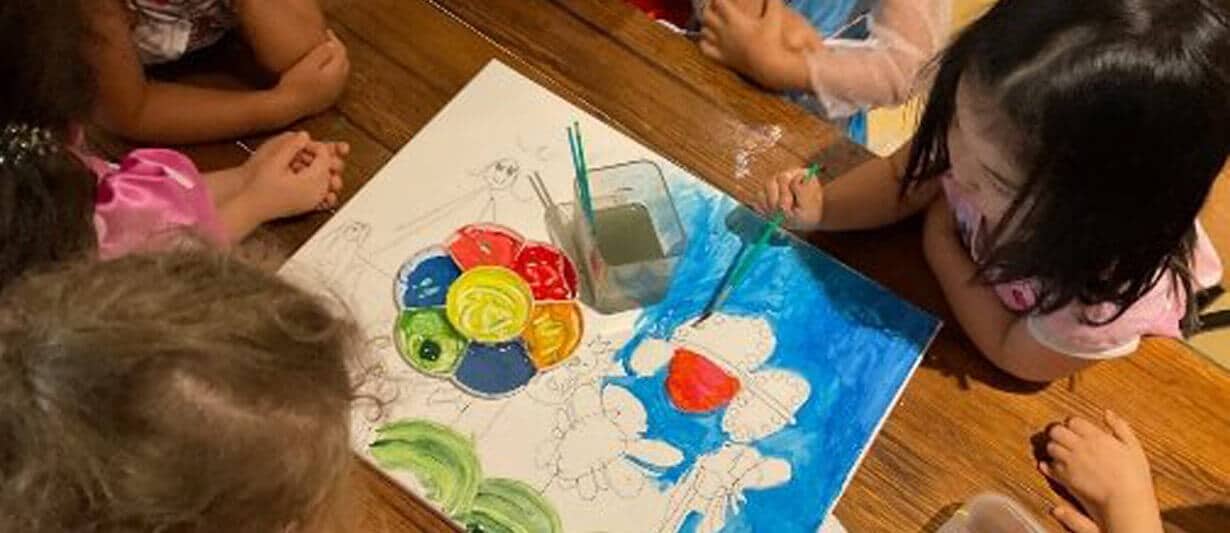 Our children at Guardian Barangaroo recently had the honour of celebrating and recognising the local Gadigal Community who are the traditional owners of the land where Barangaroo now stands.
Katherine and Darren from the Leadlease Community and Sustainability Team came to speak with our Preschool children about how the land looked many hundreds of years ago, and how the Gadigal people lived on the land.
The children were then asked to create two artworks that depicted the historical Indigenous culture with the theme of 'Land'. These artworks were then turned into stencils and painted on the core of the new One Sydney Harbour tower building to live on as part of history – paying respect to the traditional people and their land.
The artworks will be temporarily visible during the construction phase of the building (for 10-12 weeks). A perfect blank canvas for the children to show off their work for all of Sydney to see. The artwork features the core of the building, which gives it strength. As the floors of the building are constructed the artworks will be covered, invisible, yet a permanent part of the history of One Sydney Harbour. The artworks will then be reinterpreted as a symbol to feature on the side of the completed building.
Six months on, the children were invited to the site to celebrate their work with babycino cheers! The pure joy in these moments was incredible. The children practised respect in acknowledging the connection that brings us even closer to our local community – and has allowed us to leave our mark forever.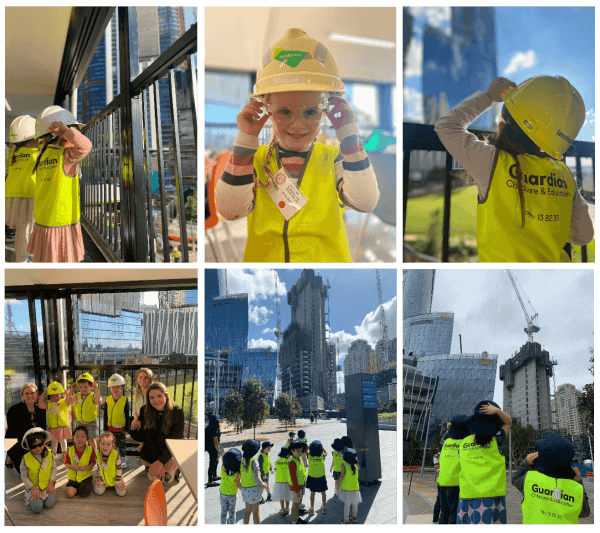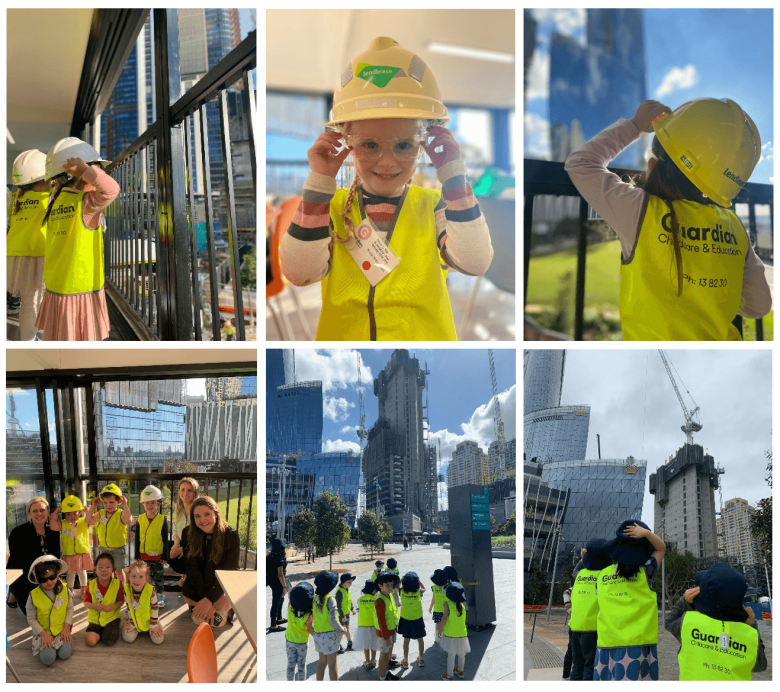 Artwork is important to many cultures around the world – and is a traditional form of storytelling and passing information on from one generation to the next. As quoted on Barangaroo South:
"As Residence One rises up int the air, we want to tell the story of Barangaroo and the cultural connection to the water, land and sky… Barangaroo and her clan respected the land, only using the resources they needed."
We cannot wait for our next collaboration!
Looking for the right Childcare Centre for your Family?
Submit your details and a member of our Concierge Team will be in touch to discuss what you need and how we can help you experience something more than childcare.

We'll be in touch soon.