10 signs your child might be ready for school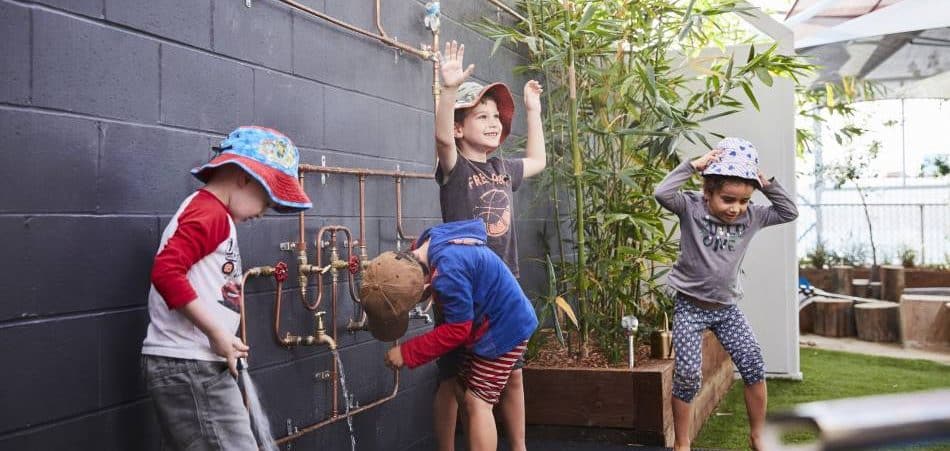 Each year around this time, our Centres begin to have conversations and meetings with parents who are still deciding whether to send their child to primary school next year, or enrol them in our Preschool and Kindergarten Program for another year. 
Deciding when to send your child to school is one of a family's biggest decisions, and it's a very individual choice based on the child and the needs of the family.
But we want you to know – aside from the age recommendations and rules about when a child must be enrolled into formal schooling – there really is no 'right' or 'wrong' decision. Each family knows their child best, and what is best for everyone involved. 
However, there are ways to help you make an informed decision. 
So, what can parents look out for to know whether their child ready for primary school? Here are 10 key indicators: 
The ability to be separated from parents and 

carers

:

 

Being in a larger learning setting 

at school 

means that children will need to make their way with much less adult supervision.

 

Showing confidence physically and prid

e in who they are:

 

Children need to be physically confident as they learn to carry themselves and grow their self-assurance.

 

Communicating clearly and forming relationships:

 

To grow at school, a child needs to effectively follow directions and competently comprehend what their teacher says. They also need to connect with other students using their evolving language and relationship skills.

 

Taking responsibility for themselves, others and their belongings

: 

School demands more autonomy and independence, like going to the toilet unaccompanied and knowing when they're hot or cold.

 

Becoming adaptable and coping with change

: 

After living through the COVID-19 pandemic, we have all seen the importance of being able to adapt to

change and

 having secure relationships to draw on.

 

Practising

 resilience by persisting in the face of challenges

: 

The ability to bounce back after a mistake or a disappointment will be key to success at school and in life.

 

Initiating, being involved and willing to try new things

: 

Wrapping their head around the new rules and routines and adjusting to the shift in social dynamics of school can be a little overwhelming at times, but it's all about a willingness to have a go.

 

Problem-solving and showing curiosity

: 

Does your child show an interest in the world around them, asking questions about how things work and why things are the way they are? These are signs of inquisition and an indicator they may be ready for school.

 

Verbalising

 their needs

: 

Is your child able to determine if and when they need to go to the toilet? Are they able and willing to speak up when they need something?

 

The ability to resolve conflict

: 

Friendships can be complicated in the schoolyard, and your child needs to be able to effectively navigate conflicts and disagreements as they arise.

 
Adapting to new rules and routines and adjusting to the shift in social dynamics of school is exciting for children, but can also be a little overwhelming at times. Every child responds differently to starting school; some seem to sail through the transition, while others find it harder and need more support. Tending to your child's individual needs will help them make a successful jump to 'big school.' 
Guardian's dedicated two-year Preschool and Kindergarten program give children the benefits of a structured daily learning program, while supporting families with the longer care hours provided in a childcare setting.  
So, for parents who are unsure about whether to send their child to primary school next year, a childcare preschool program can help bridge that uncertainty. 
Most of all, it's important to remember that being ready to start school is not so much about academic outcomes, as it is about social and emotional readiness. Remember, your child is unique, rich in potential, and is developing at their own rate. When your child is ready, the transition to school is likely to be a happy and positive one. We're here to help your child and your family get the most out of this time.
Being four years old only happens once and children have every right to enjoy their childhood. And we all have a responsibility – as families and educators – to ensure they are equipped for success now and in the future. 
Looking for the right Childcare Centre for your Family?
Submit your details and a member of our Concierge Team will be in touch to discuss what you need and how we can help you experience something more than childcare.

We'll be in touch soon.