Getting Muddy With It | Mud Play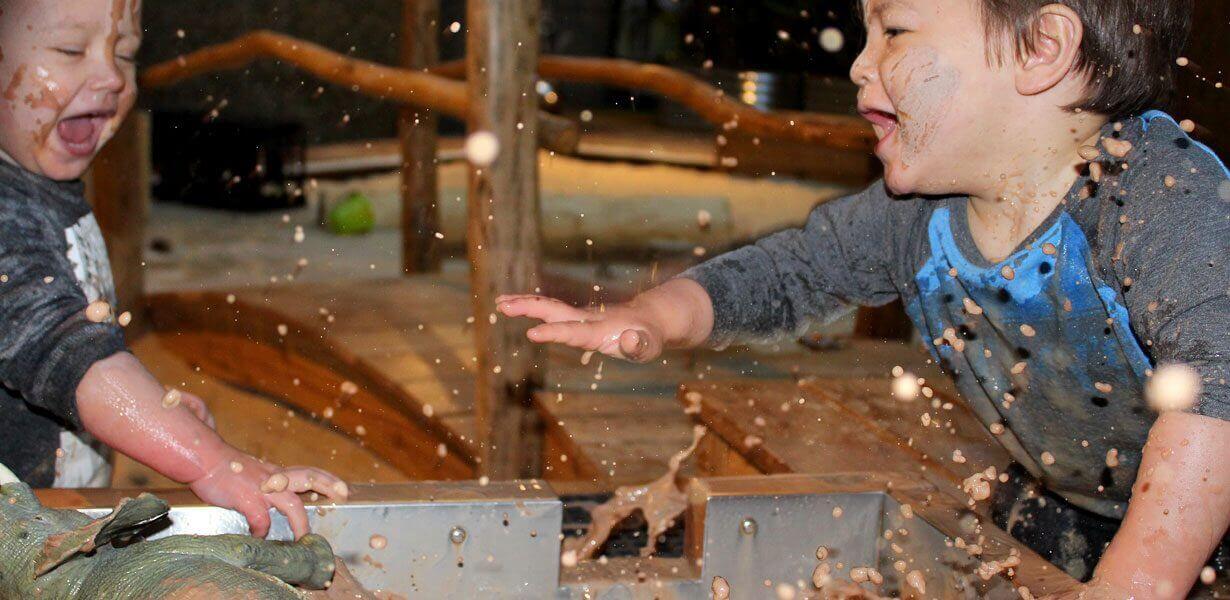 Mud. Sure, it's messy and, well, muddy but the benefits children get from mud play are invaluable. You may remember making mud pies when you were young, and children's love of mud hasn't changed! But what is it about this magical combination of earth and water that is just so good?
To put it simply, being wet and muddy is an extreme sensory experience. Whether they are squelching the mud between their fingers or toes, making splashes by jumping in muddy puddles or mixing it around with their hands there is much to be gained from these experiences.
We believe that children are intuitive and skillful researchers. And while it may look like they are just playing without purpose, this couldn't be further from the truth. During their time playing with mud, children are experiencing different textures, temperatures and encounters which sparks a sense of joy and wonder while engaging with their senses.
Some of our Centres have 'mud kitchens' or areas in which children are freely able to play and explore the sensations of mud. Through smells, sounds, tastes, patterns, colours and shapes, children are developing an understanding of their bodies and the world around them. They're having a whole lot of fun doing it too!
"As a child, one has that magical capacity to move among the many eras of the earth; to see the land as an animal does; to experience the sky from the perspective of a flower or a bee; to feel the earth quiver and breathe beneath us; to know a hundred different smells of mud and listen unselfconsciously to the soughing of the trees." Valarie Andrews – A Passion for this Earth
Read more: Why Sensory Play is Important
During sensory play (which also includes mud play) children are learning to be pioneers in their own learning. Read more about the benefits of sensory play here.
Looking for the right Childcare Centre for your Family?
Submit your details and a member of our Concierge Team will be in touch to discuss what you need and how we can help you experience something more than childcare.

We'll be in touch soon.