The Benefits of Play Based Learning

When children play it's more than simply 'playing'. During this play children are learning valuable skills that include social, cognitive and physical development as well as exploring areas that interest them.
We talk to Ankita Solanki, the Centre Manager at Early Learners and the educational leader, Andrea Davey to find out why play based learning is so important and look at one of the recent play based activities the children undertook at this childcare centre in Melbourne.
What is play based learning?
Play based learning appeals to children's natural curiosity and desire to engage in experiences based on their interests, strengths and developing skills as they make sense of their world around them. Opportunities for large blocks of uninterrupted and unhurried time rather than small amounts of time to explore.
Why is play based learning important?
Children are more motivated to learn and develop a positive attitude towards their learning when they are involved in experiences that are meaningful and encourage them to develop lifelong skills. Play based learning allows for open ended materials and loose parts to be arranged and experimented with in a variety of different ways.
What are the children doing with the shadows in this video?
Initially they began to explore how they could use their own bodies to create different shadows, experimenting with the different individual shapes they could make. This curiosity led to exploring how the different types of loose parts that we had gathered could be used to create shadows as individual elements and then grouped together to create an overall shadow that looked a bit like a city.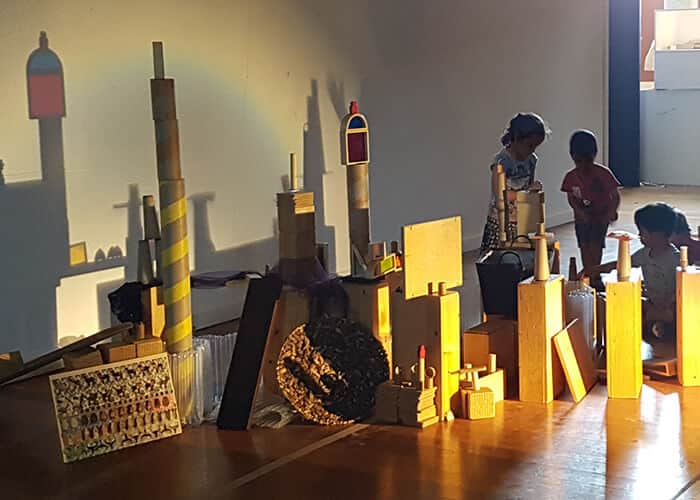 What are children learning?
Children are learning many valuable skills that will last them a lifetime. These skills include:
Co-operation and team work skills
Collaborative planning with peers
Reflection and refraction of light
Expressing their ideas and knowledge through construction, light and shadow experiences
Mathematical concepts: measurement, spatial awareness, geometrical patterns and shapes
Problem solving, experimenting through trial and error
What have the children said while playing with the shadows?
"Look at the CD. The light is making a rainbow on this side and not the other side."
"The shadows are like a city! We even put a person on top of the tallest building. I think that they are climbing it just like you can do in the city."
"This is a giant TV like they have in the city and you can go and watch things on it." (Federation Square)
"If you put the blocks close to the light, the shadow gets bigger and when you put the block further away, the shadow gets smaller."
"The light shines through the coloured blocks and onto the wall."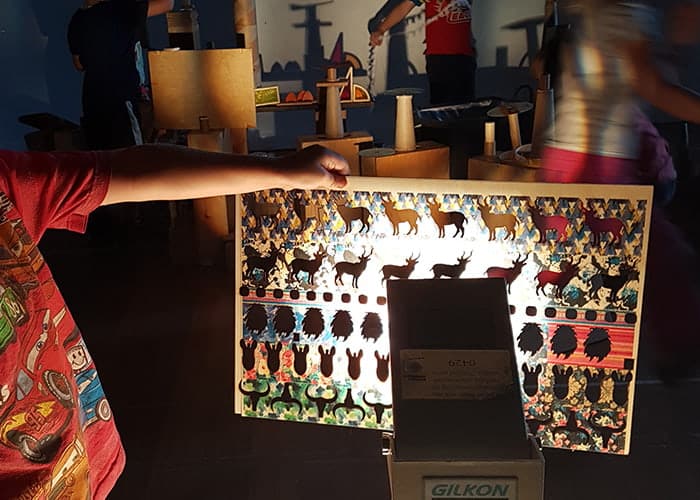 Learn more about Early Learners – Altona North
This childcare centre in Melbourne offers high quality childcare in a safe, secure and nurturing setting. The service has an educational leader who has been teaching at the service for over 22 years and offers amazing funded 4 years old kindergarten programme too. The team of professional educators are passionate about early learning and bringing out the best in each and every child. There's also resource rich indoor and outdoor spaces ideal for growing bodies and inquisitive minds. To see the centre for yourself and to book a tour, head here.
Looking for the right Childcare Centre for your Family?
Submit your details and a member of our Concierge Team will be in touch to discuss what you need and how we can help you experience something more than childcare.

We'll be in touch soon.