In the Kitchen: Guilherme's Dairy and Egg Free Chocolate Cake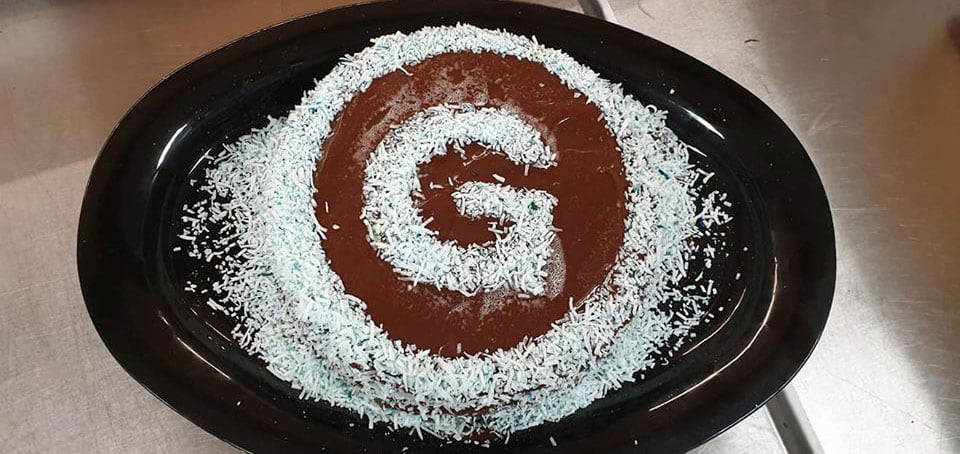 This week, Guardian Childcare & Education's King Street Head Chef, Guilherme, shares his crowd-pleasing, dairy and egg free chocolate cake recipe.
Guilherme has over 12 years' experience as a chef, having worked in various restaurants across Australia and Brazil. For Guilherme, cooking has always been a passion, and he fondly remembers helping his mother prepare meals in the kitchen as a young boy.
"I was asked to bake a cake recently for King Street's second birthday celebrations, and to me, nothing says 'happy birthday' better than chocolate cake," says Guilherme.
"As we are an egg free Centre and have several children who are dairy free, I decided to look for alternatives to the recipes I already had, so that everyone could enjoy the celebratory treat."
In his research, Guilherme came across an egg alternative called aquafaba, otherwise known as chickpea water, which worked perfectly.
"For the dairy replacement, I decided to use coconut cream, as it is rich in good fats and helps sweeten the mixture, reducing the amount of additional sugar needed," shares Guilherme.
"As expected, the children loved the idea of having birthday cake for afternoon tea. They were all really excited and amazed at how it tasted like normal chocolate cake, despite the various ingredient replacements."
Dairy and Egg Free Chocolate Cake recipe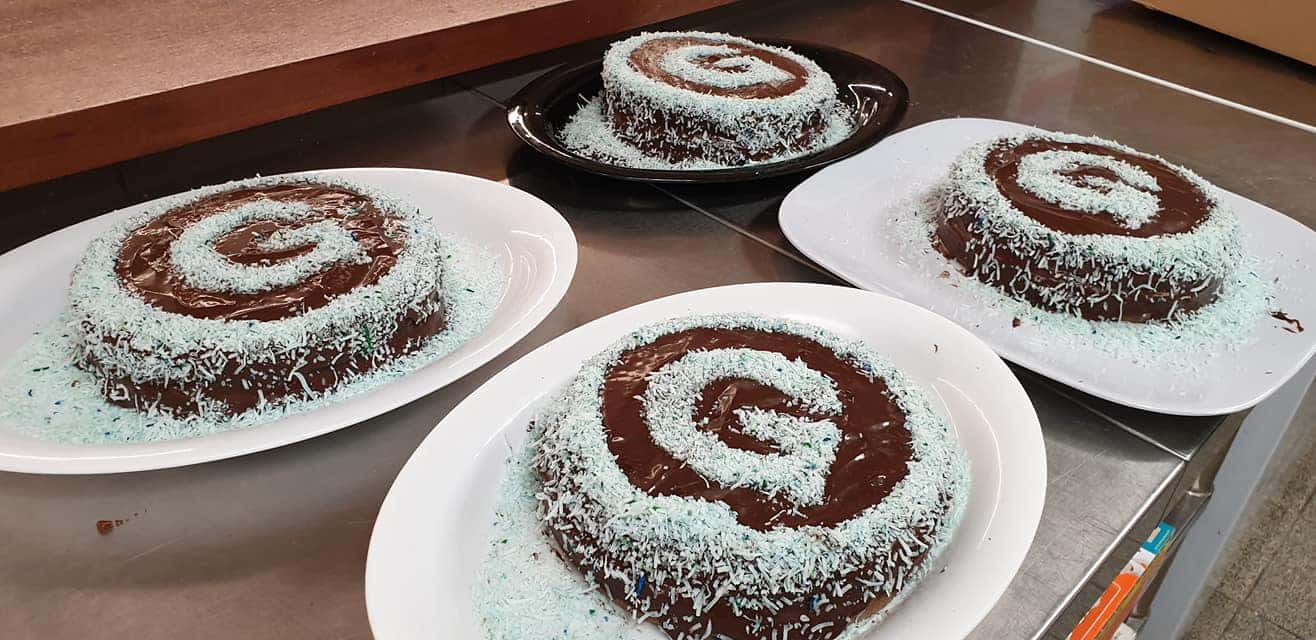 Chef's Note: This recipe makes four small cakes, so it can easy be adjusted depending on how many cakes you'd like to make at once, or the size of your cake tin.
Ingredients
Cake
12 cups self-raising flour

2 tbsp baking powder

2 cups oats

2 cups cocoa powder

2 cups canola oil

3 cups raw sugar

Water from 2 cans of chickpeas (aquafaba)

2 cans coconut cream
Icing
4 cans of coconut cream

8 tbsp cocoa powder

1 cup raw sugar

Corn flour for thickening

4 tbsp dairy free margarine
Method
To make the cake, preheat the oven to 180ºC and add spray oil and flour to four small cake trays.

Pour aquafaba into a bench mixer and whisk it with one cup of sugar until it turns white and can form soft peaks.

In a separate bowl, mix all the dry ingredients together first, then add all of the wet ingredients except for the aquafaba. Combine ingredients well.

Fold in the whisked aquafaba into the cake mixture carefully so it doesn't lose the air in it.

Put the cake batter in the trays and bake it for 40 minutes to 1 hour, or when a wooden stick comes out clean if inserted in the middle of the cake.

Let the cakes cool down and wrap them well with cling wrap until reading to serve.

To make the icing, add all wet icing ingredients and sugar to a pot on the stove. Sieve in the cocoa powder into it and bring it to boil.

In a bowl, add cornflour to cold water and mix until fully diluted. Add to the boiling mixture, stirring constantly until desired consistency is reached.

Cut the cakes in half lengthwise, and fill each interior with 2 generous scoops of icing.

Cover the iced halves with the tops of the cakes and use remaining icing to cover tops and sides of cakes. Decorate as desired and enjoy.
Chef's tip: When making cake icing, get one tbsp of the mix and put it on a cold bench so it can cool down quickly. Drag your finger through the icing and if it doesn't go back to its "shape" it means it's good for the cake.
Looking for the right Childcare Centre for your Family?
Submit your details and a member of our Concierge Team will be in touch to discuss what you need and how we can help you experience something more than childcare.

We'll be in touch soon.