7 Pointers for a Healthy Party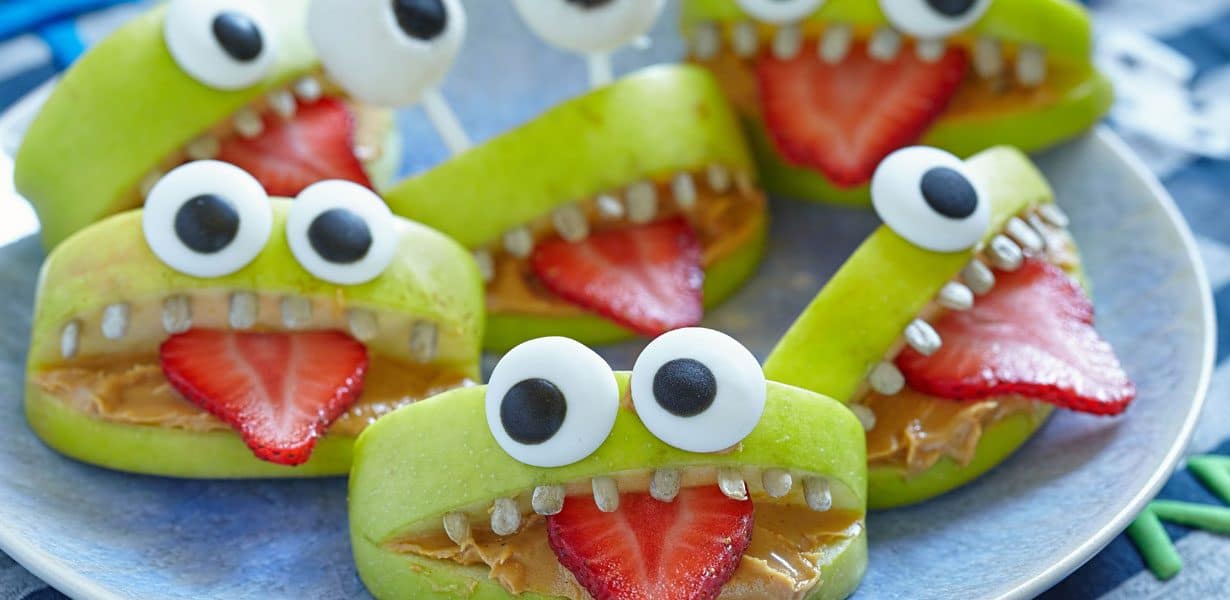 It's a long-held myth that party food has to be sweeter than a Disney princess. Your child's birthday is always a great excuse for a healthy celebration. With a little creative planning, you can put on a doozy of a do that doesn't start and end with sugar. We've jotted down some great ideas to get you feeling festive without all the saturated fats! Steer clear of the junk and go to town with fun, fuss-free food. Here are 7 suggestions to have a healthy party.
#1 Allergy Aware
The best way to cater for special dietary needs is to know about them well ahead of time. To save you from hastily peeling carrots in the corner, make a note on your invitation for parents to give you a heads up if their child has any allergies. This way, there'll be no tears if someone is told they can't eat something delicious. If there are children with allergies attending, make sure that you clearly and creatively make some lovely labels to mark anything with allergens.
#2 Wording Works
Convincing children that healthy party food is fabulous is all in the wording. Thinking outside the square when you're spruiking your fare is an easy way to have healthy and happy. With a little bit of spin, you can turn a juice into an 'Aladdin Potion,' or a banana smoothie into a 'Frozen Frappe.' To make it even more exciting – set up your juicer or blender on the table and take individual orders.
#3 Farewell Fancy
Children don't want a song and dance when it comes to party food. Instead of fussy, knife and fork fare, pick easy-to-eat yum like homemade sausage rolls, finger sandwiches or fruit faces that they can graze on. They'll lose interest in sit down dining, so make it finger food all the way.
#4 Simply Simple
Avoid the temptation to wow with complicated desserts and five-hat concoctions with intricate ingredients. After you've worked in the kitchen for a week straight, the children will always opt for the simple favourites like strawberries and grapes.
#5 Portion Control
In the throws of your festivities, the children will always be way too excited to eat much. To save yourself from drowning in leftovers, remember to curb your portions. A small plate of party food for each child is good helping.
#6 Colour First
Colourful food is a winner. A spread filled with the spectrum of eye-catching colours will lure little tummies into filling up on goodness. Axe the artificial colours and instead, dye foods with natural tints and tones. Beetroot juice makes a party-loving pink, spinach makes a great green and blended blueberries make a brilliant bright blue. Icing, cakes and smoothies are all smashing with natural colouring.
#7 Party Participation
The best way to get your party-goers pumped about the fare is to get them involved in preparing the food with you. Making cupcakes and decorating delicacies is a fun way to help your birthday girl or boy feel connected to the food and proud of what they've prepared.
Interested in your child's nutrition? Read about nutrition at our early learning centres.
Looking for the right Childcare Centre for your Family?
Submit your details and a member of our Concierge Team will be in touch to discuss what you need and how we can help you experience something more than childcare.

We'll be in touch soon.