Creating Welcoming Spaces for Parents and Team Members
To further support the Centre's families and each other as a team, Guardian Childcare & Education Taringa Centre Manager, Monique, and the Educators have created several parents spaces and a staff wellbeing space.
"At Taringa, we have a strong focus around attachment theory and ensuring that the children have that sense of belonging at the Centre," explains Monique.
"Upon reflection of this practice, we realised that we needed to put the same emphasis on the parents' sense of belonging within the Centre and the relationships that we build with families." 
"Our vision for Taringa is to be a community hub, and a safe, positive and comfortable place for families. This led us to assess how we can further support families in our daily interactions and set up of the Centre."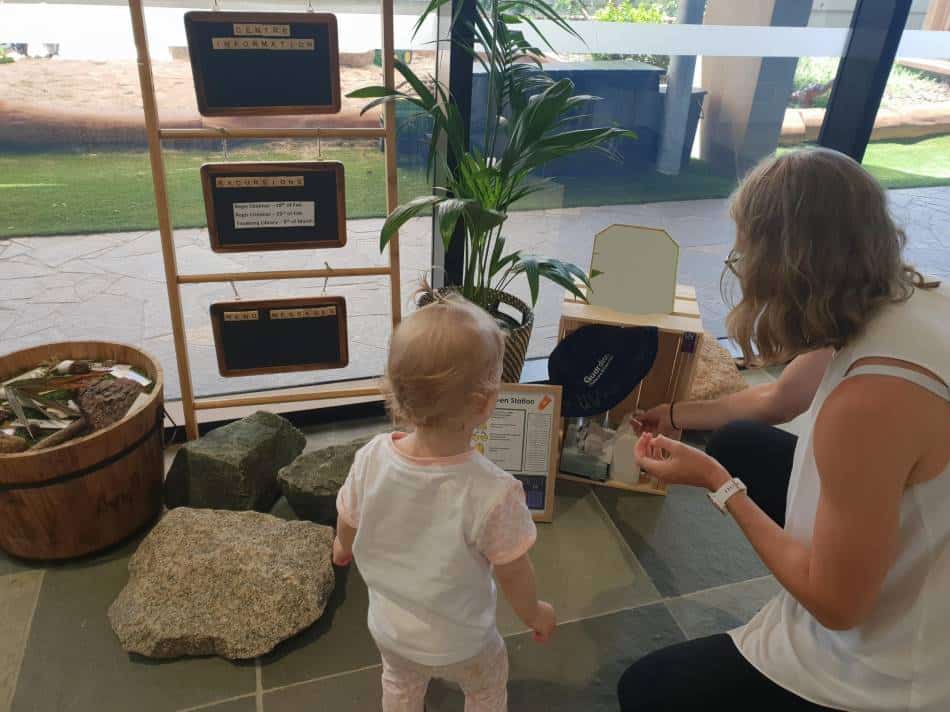 The result of the analysis led Monique and the team to creating three spaces designed to support the families, a family feedback space, a food stop-off point and a parents room. 
"Before designing and setting up the spaces, we spent a lot of time reflecting on what we actually wanted to achieve with them," shares Monique.
"We tried numerous solutions and each time the spaces would grow and develop until we reached our end goal."
"Families love the spaces, and many have commented on how welcoming and inviting they are. The parents room has made our stay and play families more comfortable to stay within the Centre and families will often use the space for breastfeeding."
"The notices in the room have allowed for stronger communication with the families and a better support system, and the acknowledgement of their feedback has boosted and encouraged families to provide their feedback and ideas."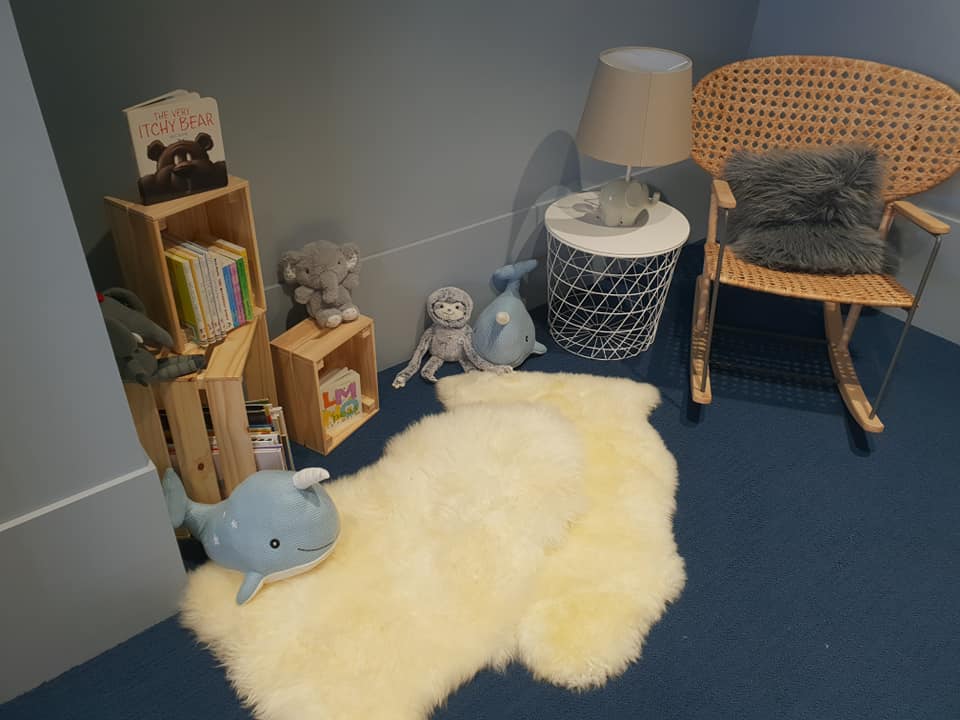 The parents room in particular offers the children the opportunity to enjoy a quiet, intimate moment with their family members throughout the day. 
Walking past, you will often find a child lying on the floor reading a story with a parent, playing quietly, or taking the time to apply sunscreen and reminding their family to put some on as well.
Next up on the Centre's project list was the staff wellbeing space, which took inspiration from the parents spaces and the sense of belonging they promoted.
"Having a space where the team can sign in mentally for the day allows us in leadership to understand and know how our team is individually travelling," says Monique. 
"It also gives any Educators who may be having a difficult time the opportunity to ask for help in a safe, supportive setting, which takes the pressure off."
"We also use the space as a metaphor for leaving work or home issues at the door, as the team mentally takes that moment to sign in and to recognise how they are feeling."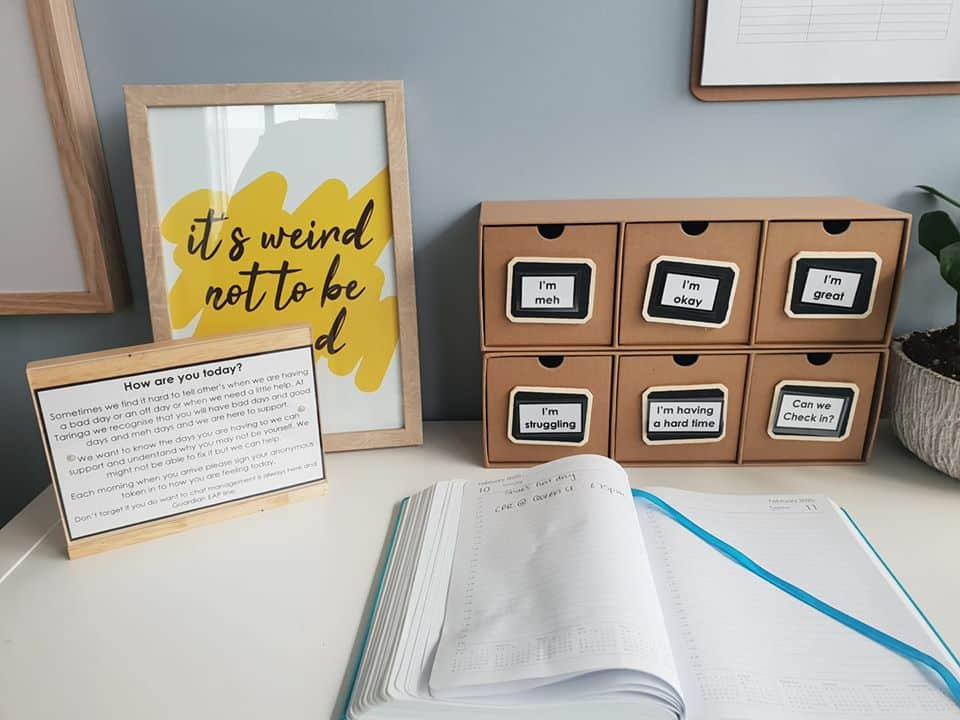 The staff wellbeing space offers a relaxing environment for the team to retreat to, stocked with sweets, self-care tips and resources to further support them.
"The team loves having spaces that are dedicated to them and knowing that it is okay not to be okay," shares Monique. 
"We discuss as a team quite often that they don't need to be at 150% every day, or even 100%. Working at 70-80% is more than enough, and a much sustainable option long term, as we try to avoid staff burnout as much as possible."
"The way we look at it, if everyone worked at that level, we would ultimately have a higher percentage of productivity and happiness at the Centre, rather than a mixture of some Educators at 100% and others struggling at 30%."
"Having these spaces have developed a really positive atmosphere in the Centre. They have strengthened relationships with families and team morale, leading us to thrive in a collaborative environment."
Monique and the team look forward to further supporting each other and their families at the Centre.
Looking for the right Childcare Centre for your Family?
Submit your details and a member of our Concierge Team will be in touch to discuss what you need and how we can help you experience something more than childcare.

We'll be in touch soon.