Guardian Centres Help to Clean Up Australia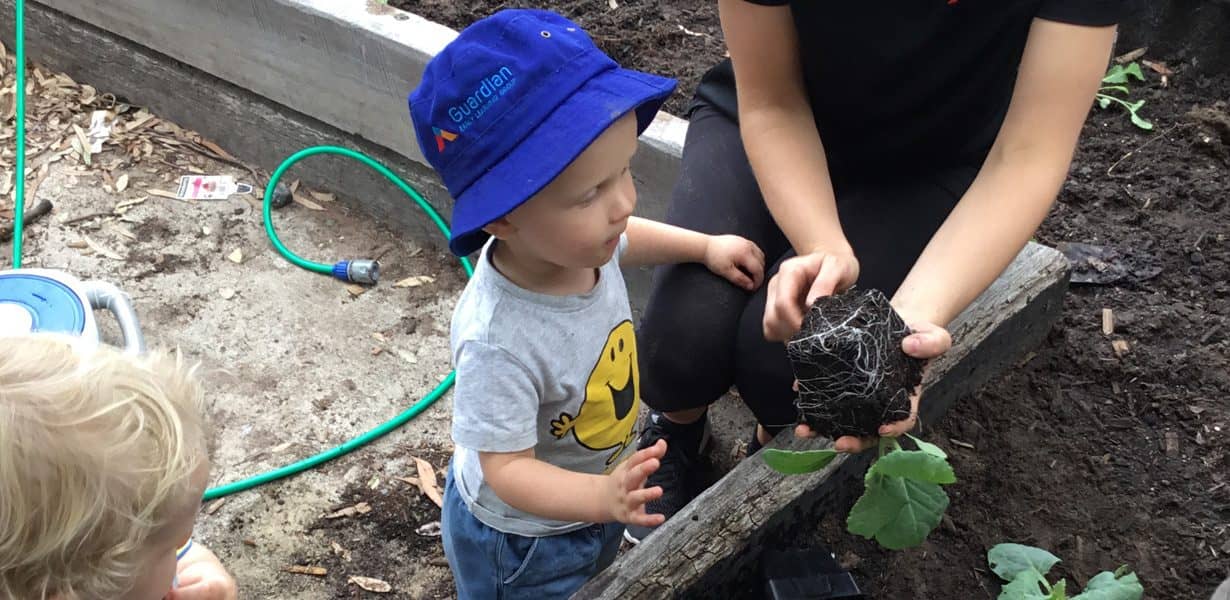 Guardian Early Learning has marked Clean Up Australia Day by bringing the message of sustainability to our centres. We believe that even though it's a huge subject, change begins with children and how they grow to view the environment. A number of centres took part in Clean Up Australia Day, with some centres turning it in to a week-long event.
Talking Sustainability
Our educators put a strong focus on sustainability, supporting children in understanding how they can play a part in conservation. By making it a part of the everyday, we nurture an environment where children are comfortable with sustainable practices and feel free to ask questions. Our educators discuss the natural world with children, and many of our centres have worm farms, compost bins and vegetable gardens so the children can participate in growing, harvesting and cooking food from edible gardens. The big picture is that our children will develop an understanding of how their actions lead to a better world.
Here's what a few Guardian centres did around Australia.
Guardian Export Park, SA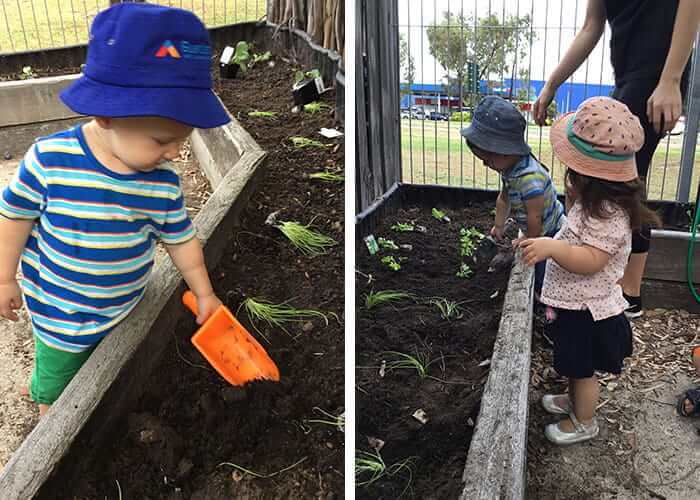 In recognition of Clean Up Australia Day, our centre decided to get our Waddlers involved. Showing interest from the get-go, they were curious about the products our educators set up for the activity. Explaining how we can each care for the environment – the air, the sea, the land – our educators tasked children with regenerating our veggie patch to reduce our environmental impact. Talking through how to turn the soil in preparation for planting, the children then took turns to toil. Then, with shovels and hands, they made evenly-spaced holes for the seedlings. Asking the children which veggies they recognised on the tags, they began to see the connection between plants and food. Taking the plants out of their pots, they planted and watered them, learning that like us, plants need water to grow. With all the plants in the garden, there was a sense of pride and contribution as our educators explained how they could check on the plants as they grow.
Toni Shatwell, Centre Manager
Read more about Guardian Export Park Childcare Centre.
Guardian Box Hill, VIC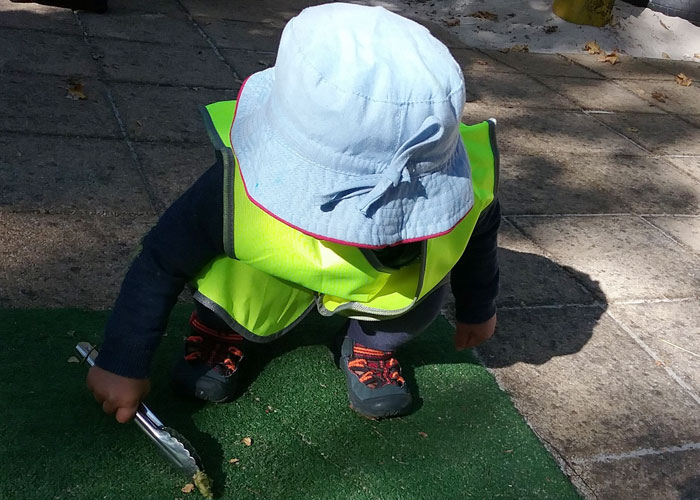 Our part of Clean Up Australia Day, our centre involved children in keeping the centre clean, as well as taking them around the neighbourhood to collect the rubbish they saw lying around. During group times, our educators took the opportunity to chat with the children about the importance of keeping the earth clean, and why we take part in this community event. Dressed in their hi-vis vests, the children set out on rubbish-hunting excursions with a sense of excitement about being able to contribute. Feedback from families showed that the children then went on to share their learnings at home.
Dairne Tei, Sustainability Champion
Read more about Guardian Box Hill.
Guardian Early Learning Centre – Bruce, ACT
Read more about Guardian Bruce.
Guardian Marrickville, NSW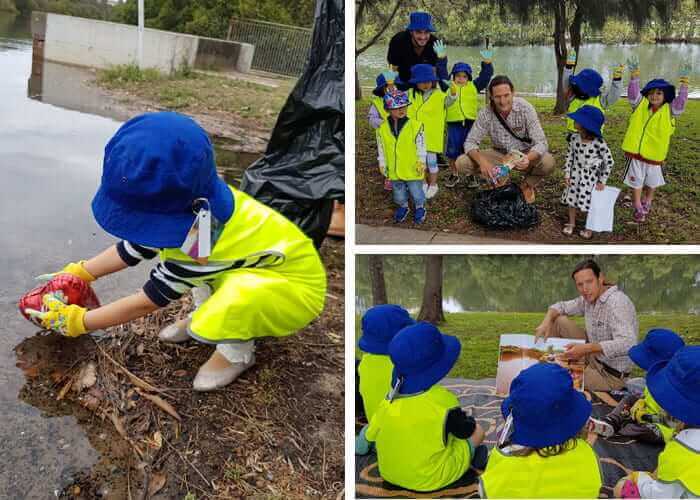 To celebrate Clean Up Australia Day, our centre organised a special nature walk around Mackey Park and the river. Setting out in our Octopram and on foot, our outing was led by Guardian's Sustainability Manager, Jan Rajnoch. Jan chatted about the significance and consequences of keeping our world clean by recycling and putting rubbish in the bin. Armed with gloves, the children picked up the litter they came across. Stopping at the river, Jan explained how it was polluted and how that negatively affects the life in the river. Our group then found some shade under the trees for stories about living things and sustainability. By using an excursion to facilitate learning around the environment, the children an experiential lesson about our community and our relationship to the environment, wrapped in the sense of exploration.
Therese Quinon, Assistant Manager
Read more about Guardian Marrickville.
By seizing the learning opportunities around Clean Up Australia Day, our Guardian centres found creative and fun ways of highlighting the importance of sustainability. By demonstrating small practices that the children can participate in, we were able to start planting the seeds for individual responsibility.
Looking for the right Childcare Centre for your Family?
Submit your details and a member of our Concierge Team will be in touch to discuss what you need and how we can help you experience something more than childcare.

We'll be in touch soon.