Choosing Great Books for Toddlers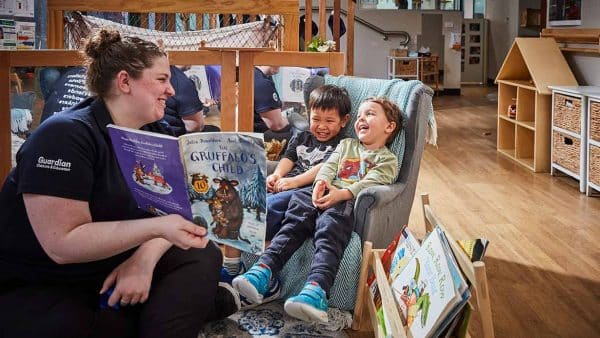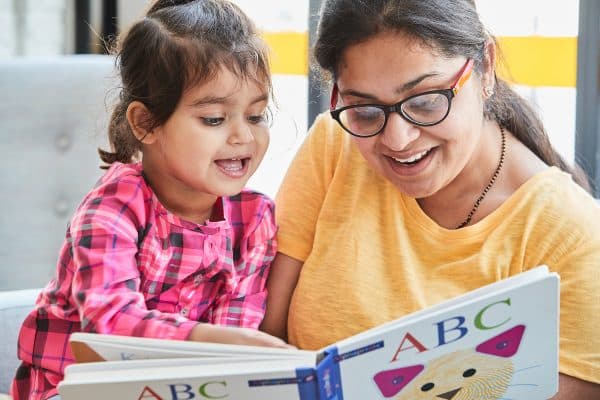 Choosing Great Books for Toddlers
Reading is one of our favourite daily experiences! Getting lost in a story is an incredible experience at any age, don't you think?
Toddlers need to have many books read to them before they start reading themselves. The 'Joy of Reading' learning program in our Centres supports language and early literacy skills at each age level, and of course, encourages a lifelong love of reading from a very young age!
Choosing great books for toddlers can be a fun and rewarding experience for both you and your child. Here are some tips to help you select books that will engage and entertain your toddler:
Books that have rhyme or repetition are great choices – they're both fun and interactive, as your toddler can join in!
Look for books with bright colours – toddlers are drawn to colourful, engaging images,
Choose books with simple, short sentences and large writing – as you know from experience, toddlers often have short attention spans
Get interactive! Books with flaps, and textures to feel can be especially engaging for this age group
What does your child love? Think about their current interests. Do they have a favourite animal or character? Check out some books that feature those!
We think the most important thing is to choose stories that your child enjoys and wants to read over and over with you. It can be a great bonding experience!
If you're looking for some fresh ideas for story time at home, we've got a list of books we think are fantastic for toddlers – curated by our expert curriculum team! Come and have a chat with our team at your local Guardian centre!
Find Guardian Centres near you and book a tour!
Looking for the right Childcare Centre for your Family?
Submit your details and a member of our Concierge Team will be in touch to discuss what you need and how we can help you experience something more than childcare.

We'll be in touch soon.